When I first got into mobile home investing, it was almost by accident. Up until then, I had only invested in single family residential (SFR) properties, and I was thinking about getting started in apartment investing as a next step. As it turned out, though, I was running a REI networking group at the time, and an outfit looking to raise capital to purchase a mobile home park reached out to me about presenting in front of my group. Later on, I decided to team up with them, mainly on the capital raising side.
Looking back, I see it as a positive experience. Not only did I learn a lot about raising capital, but I also learned quite a bit about the many advantages and disadvantages specific to this type of investing.
Overall, I think mobile home parks can be a valid investment vehicle that may benefit many real estate investors. Based on my experience, here's how I think it stacks up against investing in apartment buildings.
4 Advantages of Mobile Home Parks Over Apartment Buildings
1. Lower Turnover Rate
With mobile home parks, it's common that the tenant owns the unit itself, and what they're really renting from you as the park owner is the land and any membership privileges or additional amenities you may offer. Although they could up and move their unit out of the park, it doesn't happen very frequently.
With apartment investing, the average apartment dweller stays about two years, but with mobile homes, it can be much longer, mainly due to the cost associated with moving. It can be pretty expensive to move the unit out of the park, disconnect and reconnect utilities, remove and reapply aluminum skirting, etc.
2. Less Maintenance
Also, people who own mobile homes often feel more responsible for their space than the typical apartment tenant, and they're more likely to maintain their own units. With much less common area to maintain as well, this certainly cuts down on repairs needed at the cost of the park owner.
3. Accelerated Depreciation
Mobile home parks also have different tax advantages since they're mostly a land-lease operation where the land doesn't go down in value but structures do.
Since there aren't as many fixed structures to depreciate, certain improvements (such as roads and sewer lines) can be depreciated over a shorter schedule, as opposed to depreciating larger amounts over longer schedules as you would with apartment buildings. This enables you to accelerate your write-offs.
4. Many Profit Opportunities
Now, when it comes to additional amenities or membership privileges, this is really where you can start to increase your cash flow.
Maybe it's by selling sheds or offering garages, custom additions, boat and RV parking spots, etc. You may even be able to negotiate deals with the cable company and offer it as a covered (included) utility for increased lot rent, thus increasing the value of the park.
4 Disadvantages of Investing in Mobile Home Parks
Now, although mobile home investing does have some advantages over apartments, there are also some pretty big challenges.
1. Lack of Financing
When it comes to mobile home investing, there is certainly less traditional financing available, as fewer banks like to lend on mobile home parks.
And so, creative financing, whether that be private/hard money or owner-financing, may be the more commonly used option. Although I'm fond of using creative financing, having less traditional financing available can be a challenge for someone who's looking to sell a mobile home park, as they will likely have fewer buyer prospects.
2. Units Lose Value
The mobile home itself comes with a motor vehicle title, as it usually wears out and loses value faster that the average house.
For the park owner, older units could take away from the overall look of a park. This is why many park owners, especially if they own a more modern or high end park, may prefer units to be doublewides, have vinyl siding and shingles, etc.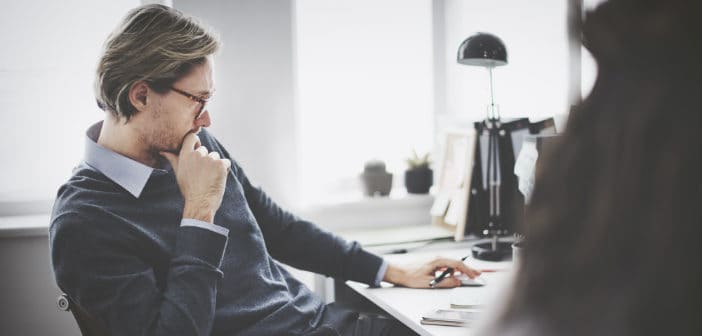 3. Need for On-site Manager & Maintenance Staff
If you have a smaller park, though, it may cut deeply into your cash flow to have an on-site manager or maintenance staff. Also, if you have to bring in outside resources and contractors all the time, this can a big disadvantage because of the cost.
Given that, it may make sense to buy a park that has at least 100 units.
Also, even though it's an added expense, on-site management may be able to help increase the value of the park through different community initiatives.
4. Highly Contested Development
Another way to improve the value of a mobile home park is to expand it, especially since the value is calculated by looking at lot rent (i.e. cash flow) and the cap rate of the park.
That said, expansion can be difficult, as development may be highly contested by the township. It's much easier if the park is already zoned for expansion. It may also be cost prohibitive to develop a mobile home park as opposed to just buying an existing park.
After thinking through the advantages and disadvantages of mobile home park investing, I stand by my statement that this vehicle can be profitable for some folks. In fact, a buddy of mine who's in the Accredited Investor group I run recently bought a mobile home park with a few partners, and he's killing it.
As for me personally, I see both apartments and mobile homes as viable investment vehicles, but to be completely honest, I'm leaning more towards commercial assets that are easier to finance or refinance. These days, I'm less inclined to invest in an asset like a mobile home park with little traditional financing available either for the purchase of the park or for taking out your private equity investors later on.
So, what do you prefer? Or, better yet, what will be the next step in your real estate investing career (mobile home investing, apartments, commercial real estate, notes, etc.)?
Leave your comments below, and let's talk!