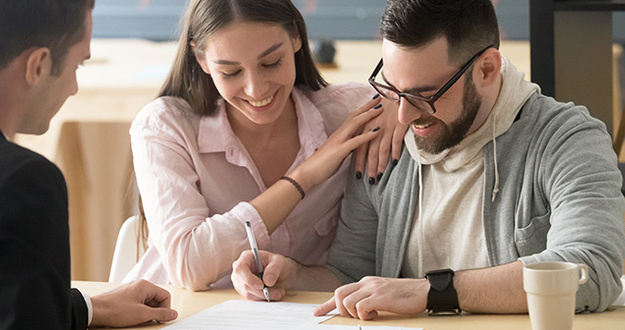 Real estate investors do NOT talk enough about what needs to happen to be fully prepared for closings on rental properties (on the purchasing side). Some closings go smoothly; others can be disastrous.
Want more articles like this?
Create an account today to get BiggerPocket's best blog articles delivered to your inbox
Sign up for free
The more prepared and organized you are, the better closings will go. (Added bonus: you'll avoid running around like a crazy person the day of!)
Getting Ready to Close? Watch This.
In today's video, I discuss how to prepare to buy a rental property. Be sure to sort out the following prior to closing:
Title and Legal
Tenants
Loans
Insurance
As always, let's get some discussion going!

What did I miss? What do you think is imperative to include in a "preparation list" for buying a rental property?
Thanks for watching and commenting!
Courtney Rollins

Rental Property Investor

from

Baltimore,

MD

Replied 7 months ago

I am closing on my first rental right now! I have all my documents loaded to a google folder that I have shared with my lender. Thanks for the reminder that I must be diligent and follow through. I am nervous as ever, but looking forward to the process. Thanks for sharing!

Thanks Matt! As we have moved closer to getting our first deal we have noticed some gaps and this video definitely helped fill a few!

Joseph Konney

Real Estate Agent

from

Forest Park,

IL

Replied 6 months ago

Thanks for sharing! A lot of time and money may be saved by getting your insurance quote ASAP! I recommend that as part of the attorney review/inspection period (if you have one) that you work with your insurance agent to get a quote. For residential properties, the insurance claims typically follow the property, not the owner. If a prior owner had large claims, the insurance cost may be significantly more than you had budgeted. You don't want to get to a few days before the closing (or day of) to find astronomical rates. For traditional financing from a bank, those rates may push your DTI to a point where you don't qualify for a loan. This can be especially true in flood zones (which you may not have overlooked in your due diligence).

Great quick detail in the video. I wish I had it when starting 5 years ago as I had no idea what an estoppel certification was and was burned on it even though I had a copy of the lease. I also recommend you *test the keys* during walkthrough if it is a property that you can manage to do so. I was once handed 25 keys at closing for a SFH rental! Even with that I couldn't find one that worked the basement door deadbolt.

David Kramer

Rental Property Investor

from

San Diego,

CA

Replied 6 months ago

Awesome video – I have definitely never heard of an Estoppel certificate before. I can see where the benefit lies. Thanks for putting in the work educating us.

Jerry W.

Investor

from

Thermopolis,

Wyoming

Replied 6 months ago

Matt, Thanks again for a great article. Another thing I would stress is to try to get the documents ahead of time and actually read them before closing. You don't want to have 3 or 4 folks in the room waiting while you read your title commitment or go over your closing statement to make sure it adds up. Yes you should always read those documents.

Karen Cupp from

Carterville,

Illinois

Replied 6 months ago

Great video. I would also check review utility companies and make sure how properties are set up. Who pays for the utilities, are they current. (I had a property that the folks paid the water bill but were behind and when they moved I had to pay the outstanding to get account freed for my new tenants. Develop a checklinst to determine utility account for each property.

We are in the inspection phase of our escrow and are preparing for closing. The day you sign the contract you should contact three insurance brokers for quotes. Have the seller provide a 10 year summary of insurance claims from their insurer. Estoppel certificates, contact information for the tenants, keys, and transfer of deposits should come through the property manager. All this is more important to bird dog if the seller had mismanaged the property. To some extent, they have through the passage of time, ignorance and or neglect.

Great information! My goal is to close a few deals in these next couple of months. Thanks for the info!