Let's face it, we all in some form or fashion have had our "cheese moved" recently. Like many of you, during the past few weeks of the shutdown, I've added a few skills to my resume: home-school teacher, hairdresser, and seamstress. (And if you know me at all, sewing is NOT a skill that comes easy to me.)
I've even figured out how to order all my groceries online, something I had yet to fully embrace. (Yeah, laugh it up and call me old-fashioned.)
But what the COVID-19 pandemic has taught me most is:
How to be incredibly flexible with my time and family life
How to be incredibly resourceful to get my own personal needs met
How to go back to basics with my finances and investing, especially during these uncertain times
I wish I had a dollar for each time I heard Scott Trench mention the importance of investing from a position of strength. It's times like these that we figure out which investors were "swimming naked," so to speak, when the tide rushes out.
While I still believe that "cash flow is king" and imperative for real estate, right now it's the cash reserves—my foundation and moat, if you will—that will allow me to confidently weather this storm.
So, how can you build your "foundation and moat" while quarantined? Below are some well-known strategies (plus a few that I bet you haven't thought of) to stash cash away now.
Related: The Essential Importance of Cash Reserves in a Crisis
How to Save More Money
1. Reallocate parts of your budget to savings immediately.
Most of the nation is currently in lockdown. While we might see some of these restrictions lessening currently and will likely see it more so over the next few weeks and months, extensive travel and large gatherings will be slow to come back. Anything budgeted for the following can be moved to savings:
Travel
Gas
Dining
Entertainment
2. Cut any destructive spending immediately.
Bad habits will drain your bank account super fast. And while it's not easy to ditch substances or habits that are addictions, this is a perfect time to seek out support and create new fruitful habits. Examples include:
Alcohol
Drugs
Retail therapy
Fees and penalties for not paying bills on time
3. Create a values-based spending plan.
Here is a simplified version of an exercise I do with people I work with. Take a sheet of paper and divide it into three columns. Put the following three labels at the top of each column.
Experiences you want to have (think in terms of both worldly experiences and local experiences with family and friends)
Growth in your life (think in terms of professionally and personally)
Contributions to the world (think in terms of giving back money, time, and/or yourself)
Do this for yourself (even better if you can get your spouse and kids on board). The items on this list will become your compass on how to spend money over time. When you look at the lifestyle (or consumptive) part of your budget, if it does not align with a value, it needs to go!
4. Review and eliminate your subscriptions.
The "subscription as a service" business model is very common these days. Review your credit card accounts and highlight anything that is recurring from month to month. Now, eliminate anything that you are not using, that isn't aligned with your value-based spending plan, or that you simply cannot afford right now.
Be ruthless and eliminate these subscriptions for 30 days! If you can't live without, you can add it back in after 30 days.
Meal delivery subscriptions: I ditched Blue Apron and now use the free version of Mealime as an alternative.
Gym memberships: Many gyms have online programs that are either free or deeply discounted compared to their regular programs, or you can use an app like FitBod.
Magazine subscriptions: Check your local library for free online magazine services.
Wine/beer/alcohol clubs: Save your liver!
Razor clubs
Clothes clubs: You aren't going to the office or out right now.
TV streaming services: Keep your apps to a minimum! We do very well with just TV and Amazon Prime.
Delivery subscriptions: If you aren't using it to stay safe or if it's inflating your spending, look to ditch Instacart, Amazon Prime, etc.
Related: 10 Finance Experts Share Painless Ways to Save $1,000
5. Renegotiate your household bills.
At least once per year, reprice your large household bills. Service providers offer new plans all the time. We've been able to save hundreds of dollars a month using this strategy alone.
Phone bill: Lower your current data plan since you are at home more and probably using more of your wifi than your data. When we are back out and about, I love US Mobile's $40 unlimited everything plan.
Cable/internet bill: If you aren't willing to cut the cord on your cable, call your cable provider and ask for a promotional rate. If they won't give it to you, ask for the loyalty department. If that doesn't work, you can cut service and switch to a spouse or roommate's name, then get a promotional rate. This move alone can save hundreds a year.
Outstanding bills: This is a critical one—BEFORE you miss payments. If you can't pay a bill, call to renegotiate your payments before it falls behind.
Fees on past-due bills: Pay your bills on time, even if it's the minimum payment. Next, call your credit card companies and ask for a refund on all of your fees during quarantine time. The worst they will say is NO.
6. Utilize free services.
There are so many companies offering free trials right now. While they want your "mindshare" and hope you stick with them after bans are lifted, you can lower your expenses without lowering your lifestyle right now. Here are a few to explore
Music: YouTube, Amazon Music
Books: Audible, OverDrive, Hoopla, the library
Exercise: Orangetheory At Home, YMCA, CrossFit At Home
Concerts: AXS, YouTube
School: Our school district has a whole suite of kids' learning apps. We just had to ask for access!
7. Learn a new skill.
Now, this isn't exactly "saving" money, but it certainly can boost your earning potential quickly allowing you to save more in the near future. Think about putting any downtime you have to good use and learning a new skill.
8. Sell household items.
This is a great time to clean out your house and sell items you don't need to pad your savings account.
Household items and larger toys: Facebook Marketplace, Craigslist
9. Rework your credit card hacking strategy to accrue an emergency account.
I've traveled mostly using credit card points for the past three years. However, I'm not sure when I will next get on an airplane. With that, I've reworked my credit hacking strategy to access points I can spend as money or travel.
My card of choice is the Chase Sapphire Preferred card. This card allows me to rack up points I can use as a backup cash bucket in a pinch.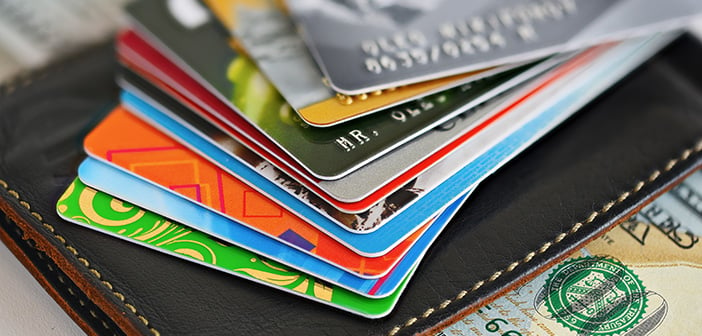 Leveling Up
Up to this point, we've covered basic money-saving strategies that focus on manipulating your day-to-day budget. Now, let's get more strategic on how to ramp up your savings.
10. Renegotiate insurance terms.
Review all of your insurance policies and eliminate anything that is a duplicate policy or not needed. When working with one client, I found that he had three disability insurance policies and another had two cancer policies (but no family background of cancer).
Car insurance: My personal favorite is GEICO because of all of the discounts I can get. Also, check here to see a full list of inexpensive providers. It is very helpful to have a clean driving record and good credit to get great rates!
Home insurance: I've had the best luck using my Costco membership to source almost 45% off my home insurance policy.
11. Renegotiate interest terms.
Review all of your credit cards and loans and renegotiate the interest on these loans to the low market rates. This could mean refinancing your home mortgage, car loan, or investment properties. Pocket the extra savings you capture here.
Related: 7 Weekly Financial Fixes That Take 30 Minutes or Less
12. Lower your investment fees.
Compounding cuts both ways, so fees matter! Review all of your current investments, especially those that are managed, and understand the true fees being charged to you.
Stocks, bonds, and mutual funds have an expense ratio that is like the fee you pay to purchase the asset. So naturally, you want to keep this fee as low as possible. However, if you own the asset in a retirement vehicle or through a broker, you are also paying a fee to have the asset managed that isn't always obvious to you.
Many employers used to pay this fee as a benefit to their employees but in recent years have passed this onto the employee. For example, with a previous employer, I owned VTSAX (expense ratio of 0.05%) in my 401(k). Over 30 years, the expense ratio alone would have cost me 1.1%, or $14,234 of my portfolio.
My employer also has a 1% fee just for me participating in the 401(k) account. Over 30 years, I would have lost an additional 19.2% of my portfolio to fees, totaling over $266,400. The same goes for self-directed IRA providers.
This is a great time to find a reputable, established, low-cost provider.
13. Call your CPA and proactively strategize to lower your tax bill.
With the CARES Act, the tax deadline has been moved to July 15 for 2019 taxes, which gives you extra time to talk with your CPA and implement a tax plan for lowering your taxes both for 2019 and in the future. Here are some items to cover with your CPA and see if they apply to you:
HSA contributions
FSA contributions
FSA Dependent Care contributions
Home office deduction
Other credits
CARES Act (There are many provisions of the CARES Act that could apply to you. Be certain to review all provisions with a real-estate-savvy CPA to understand which provisions you should take action on immediately.)
Take Action
Not only have these past few weeks caused me to pause and re-evaluate my own financial foundation, but I also feel this is an amazing time to hit the RESET button and double-check each part of my financial foundations plan for my personal situation AND my businesses.
So, join me on this 30-day money foundations challenge.
Money Foundations Challenge
Week 1: Get Organized
Set up an account on a site like Personal Capital or Mint to track all of your expenses and retirement accounts. Once you have your accounts connected, go through the past 60-90 days of expenses and ensure they are coded correctly.
Complete the experience, growth, and contributions values exercise from step three above.
Eliminate any destructive expenses immediately.
Reduce/eliminate lifestyle expenses that don't align with your values-based spending plan.
Call and set up an appointment with your CPA. (This may take a couple of weeks to get scheduled).
Week 2: Renegotiate Your Bills
Take your list of subscriptions and lifestyle expenses that you need to cut and either unsubscribe online (the easiest way) or call (don't get suckered into the upsell!).
Renegotiate your phone, cable, and internet bills.
Negotiate lower payment plans for any outstanding bills, eliminate late fees, and get these bills gone.
Week 3: Renegotiate Your Terms
Renegotiate your car insurance, home, and life insurance.
Renegotiate or refinance loans to lower interest rates.
Review your investment portfolio and identify how much you are paying in fees. Personal Capital has a portfolio fee analyzer function to help you understand the impact of fees on your portfolio. Work with someone who is knowledgeable to trade into similar holdings or with a different low-cost provider.
Week 4: Implement a Tax Strategy
Talk to your CPA about:
Utilizing HSA, FSA, and FSA DC accounts to lower your tax bill
Utilizing other tax brackets and business entities to lower your tax bill
Utilizing provisions of the CARES Act to put money back in your pocket now
Knowing where to look for money is one thing, but having a plan to execute and save money can make all the difference.
How are you saving money right now?
Let us know in the comment below.
We all in some form or fashion have had our "cheese moved" recently. While adding skills like "teacher" and "hairdresser" to your resume, why not tack on financial planner? Reassess some of your financial habits to make sure you have the cash reserves on hand to weather both this pandemic and other storms.