Cash flow woes? Me, too! I have never been someone flush with cash. My bank account has never gotten to six digits. I do not "make it rain."
In my defense, during my younger years, I was busy blowing money on cars. Now in my late 20s and early 30s, I choose to invest much of the liquidity that I have. Point is, if you are struggling to come up with down payment money and other upfront costs, you are most certainly not alone.
My first two properties were kind of "easy." I bought them as an owner-occupant and was not heavily governed as to what down payment percentage I needed to give them. Yes, there were minimum amounts, but I was not required to put down 20 to 25 percent like you may need to as an investor seeking a loan from a conventional bank. Rather, as long as I fit into the debt-to-income parameters of the bank, I was OK.
The first property I bought was done with FHA financing at 3.5 percent down. The next one was done via a conventional mortgage with only a 10 percent down payment, because that still allowed me to be under the debt-to-income thresholds.
However, buying a real non-owner occupied property as an investment was a different story.
Everyone wanted 25 percent down! I don't know about you, but in my area, a decent property starts at $150,000. And even one like that is probably going to need some repairs. So, 25 percent of $150,000 is $37,500. That is a lot of money and doesn't even account for lender fees, appraisal, inspection, or repairs!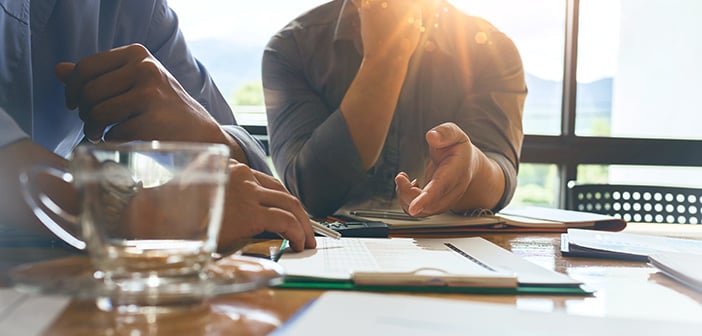 How to Invest When You Can't Afford a Down Payment
I did not have that kind of money—not even close. I needed some way of getting in for less. This is when I discovered hard money loans.
I know what some of you are thinking. I meant to say "loan shark." But listen, everyone in this industry has their place—from the real estate agents to the underwriters to the hard money lenders.
For me, hard money was there when I had a deal I knew was great, but I didn't have the cash to purchase it or fund the repairs. My first hard money deal was structured as 15 percent of purchase and 100 percent of rehab, as long as the total loan was less than 75 percent of the after repair value (ARV).
Whoa. Slow my roll a bit, right? OK, let's unpack that.
This means I need a down payment of 15 percent (instead of 20 to 25 percent), and they were going to give me all the money for rehab (more on the rehab part below). But like I mentioned, my loan needed to come in below a certain ARV.
Example: Hard Money Loan by the Numbers
Let me give you a real-life example.
Purchase: $123,000
Down payment: $18,450
Rehab budget: $55,000
Total loan amount: $159,550 ($123,000 – $18,450 + $55,000)
After repair value: $255,000 (per appraisal)
75% of ARV: $191,250
Is my total loan amount less than 75% of the ARV amount? Yes.

Want more articles like this?

Create an account today to get BiggerPocket's best blog articles delivered to your inbox

Sign up for free

Does this deal work for a hard money lender? Yes.
Since we are talking about having or not having enough money to make the plunge, was $18,450 just pocket change at the time? Heck no! It was a lot.
However, if I had done a conventional loan at 25 percent down on the $123,000 purchase price, I would have written a check for $30,750. That's a $12,300 difference.
Related: The Ultimate Guide to Hard Money Loans
How a Hard Money Loan Works
Don't forget, with this hard money loan, they were paying for 100 percent of the rehab, too.
Let me be clear though. They (at least for me) did not write me a check for the $55,000 that I indicated was the rehab budget for the property. Not even close to that.
Instead, everything was done on draws. Did I know that going into it? Not really. Do I really wish I understood that better? Yes.
Let me explain why.
The rehab aspect of the loan could potentially have a major impact on your wallet. Yes, they will pay for repairs, but there is a process.
My process went something like this:
Contractor and I agree on budget.
Contractor and I agree on timeline.
Contractor starts job No. 1 of project.
I pay contractor funds to get rolling (cost of materials).
Contractor finishes job No. 1.
Third-party inspector comes out to sign off on completed work.
Third party inspector submits his findings to lender.
Lender issues you a payment (draw) for whatever job(s) have been completed.
Lender may issue you partial payments if inspector found job(s) to be only partially completed.
Related: 8 Things Real Estate Experts Won't Tell You About Hard Money
Key Takeaways From the Hard Money Loan Process
For me, I needed to front the money (or at least part of it) for each job on the rehab outline. That means, aside from any down payment money, lender fees, and points, I still needed to have some reserves to get the job done.
This is massive. This is monumental. I think it is of the utmost importance that this be explained and understood well, before you take the proverbial plunge. The last thing you want is to make the purchase and then run out of money in the rehab phase.
Please use caution. This particular fact has been discussed at length, but it is still worth mentioning: Do not give your contractor all of the money up front.
Many argue that no money should be exchanged before the job is completed and the draw is issued. This is for you to decide based on your relationship with the contractor, the level of trust you have, and, I suppose, how much cash you are willing to risk.
This is not an article about "no money down." This article addresses the fact that you are not alone when it comes to issues surrounding cash reserves, saving up, and down payments.
Yes, there are ways to do no money down and even low money down (think seller financing). However, my experience with a hard money lender was a great one.
This strategy checked all the boxes for this particular deal. I needed to get into the property with a lower down payment, and I needed someone to fund the rehab. Yes, there were points, and yes, the interest rate was comparatively high (9.9 percent). But at the end of the day, I got the property, rehabbed it, and rented it. Mission accomplished.
Sometimes you just have to take a calculated risk and not look back.
Are you considering a hard money loan? Do you have any additional questions I can answer?
Ask me in the comment section below.