Investing with a full-time job can be one of the biggest challenges that investors face. Not everyone can just quit whatever they're doing and jump headfirst into the swift water of investing.
Want more articles like this?
Create an account today to get BiggerPocket's best blog articles delivered to your inbox
Sign up for free
Some people really love their jobs; they just like to invest part time. They might be managers, supervisors, or even commanders. People are relying on them to perform at peak levels while at work.
Meanwhile, others are working to replace their salary completely with passive income. Whatever the case may be, we need to remember that we make time for the things we truly want in life. We surround ourselves with the people, materials, and ideas that drive us toward our true passions.
I hear too many new investors tell me that they don't have enough time to invest in real estate. Some say their jobs are too demanding to allow for extracurricular activities.
This is merely a screen of excuses that we naturally use to justify our lack of action. To get past these self-inflicted barriers, I want to outline a few tips for investing in real estate while holding a full-time job.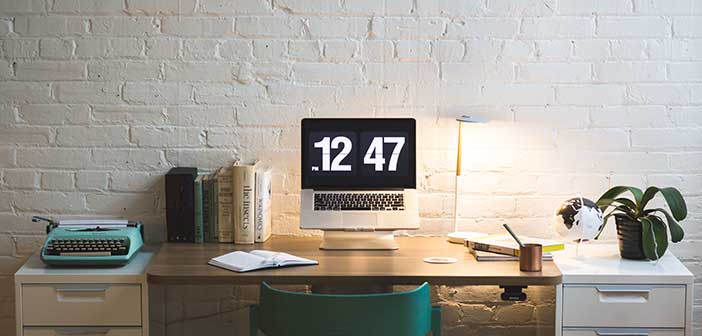 1. Budget Your Time
Budgeting your time is one of the most effective ways to ensure that you give yourself enough time to work on your investments.
If we take a look at the people who have the worst spending habits, we notice that they usually do not have any type of budget in place. How can you expect to maximize your efficiency when you don't know where you are spending your money—or in this case, time?
Maybe you can sneak an extra hour in your day to work on your investments, whether that's over lunch, immediately after or before work, etc. You need to take a hard look at where you are spending your time to figure out where you are spending it inappropriately.
Are you watching too much television when you should be analyzing deals or working on offers? Did you catch every episode of Game of Thrones but still couldn't find time to contact that real estate agent about touring investment properties?
Don't lie to yourself. If you put entertainment before your investments, then your passion is probably not in investing.
Related: How to Manage Your Rentals While Working a Full-Time Job
2. Become a Master of Compartmentalization
Compartmentalization is a huge concept that you need to grasp if you are going to improve your investing career—especially if you intend to do so alongside a very demanding job. Compartmentalization is the ability to separate different aspects of your life into "compartments" in your mind. You should be able to plug into your business and perform at a high level, then turn around and plug into your investments and be able to pour out the same level of passion and energy.
You should figure out how to do so without these categories bleeding into each other, too. It's important that you don't let your negative experiences with work bleed into your investing, family life, and hobbies—and vice versa.
3. Journal Thoughts and Ideas
Journaling thoughts and ideas is a great way to help with your time segregation. If you have a thought about investments while at work and you don't have time to act on that thought, just write it down so you don't forget it.
Journaling these ideas can help you stay focused and organized while simultaneously keeping you from working on your investments when you need to be focused on your day job.
Journaling also helps keep your focus on a specific goal. Write it down, and put an action plan in place. It's a quantifiable way to measure your progress toward that goal.
Related: How I Find, Vet & Purchase Investment Properties While Working a Full-Time Job
4. Build a Team
Building a trustworthy team is another great way to help manage your assets while you work. For a small fee, you can hire an assistant part time to keep your books and records or manage your contacts while you work your day job.
There is nothing wrong with doing this. If you want to take investing seriously, you will probably need help. You just need to decide where your time is best spent.
These are just a few of the many tactics you can implement in order to maximize your time and efficiency while you invest with a full-time job. Nobody is asking you to quit your job. Frankly, you may not even want to. THAT'S OK!
But you owe it to yourself to be the best performer in every aspect of your life.

Do you have any other tips for investors who work full time?
Leave a comment below. I'd love to hear your feedback!
Larry Russell

Rental Property Investor

from

Whitsett,

NC

Replied about 1 month ago

Nice article, that's very matter of fact and to the point. For myself, I've noticed when I use time blocking I'm able to get more done. Journaling helps me keep track of the day to day activities and has become a useful tool for keeping track of the tasks completed or not completed by my handyman.

Larry, Journaling and making lists are super helpful for me, especially when I have to travel a good distance to a property! Nothing worse than getting to a distant property and realizing you forgot something at home! LOL! Ryan

Jason Mathew

Investor

from

Spring,

Texas

Replied about 1 month ago

Excellent Article. I have been Part-time Investing for the last 4 years while working my Full time job, and the two keys you nailed were building a Team and Compartmentalize tasks and jobs. There is a Term called "Collapsing Time" that I think has really helped me focus on the various tasks I have on my plate.

Thank you, Jason! There is a lot to be said about having a team you can trust! Ryan

Martin Carstens

Investor

from

Edmonds,

Washington

Replied about 1 month ago

Ryan, Bravo! You nailed it. Budgeting time, compartmentalization, journaling, and building a team. Are all steps I follow. My day job is spent, as a sea going captain. With eight months or more at sea, for more years then I would like to admit. My time at work is very demanding and requires focus. However, modern communications make many things available, that were impossible just a few years back. Time home is precious, and not a moment to waste. No it is not easy. No one said it would be. With a great property manager in place and other quality team members. The only limits are the ones we make!

Martin, Thank you! I love your reply, there is so much truth to the value of our time, especially when you spend large chunks of it away from home! You are absolutely right, the only limits are the ones we make! Ryan

Thank you for this article it really hit home with me. A demanding full time job can take a lot of time and energy but its important to keep a focus on my goals. I am going to implement some of the strategies- especially the idea of getting some part time help.

All great points. I am investing part time while working in my primary career. It does take practice and time commitment to get thing running efficiently. I still have a long way to go with this. It's hard and ethical to try and run a business during your schedule work hours of your primary job. So you have to effectively use the time you do have in your spare time as well as keep some sort of life balance. Journal is big for me because if I don't write my thoughts down, I am sure to forget them. I love using different types of lists and excel spreadsheets. The tasks and notes tools in my iPhone are my best friends.

Ken Danos from

Clarksville,

Tennessee

Replied 20 days ago

Awesome post Ryan! Journaling is key. I use the GTD method with evernote to get things off of my mind and into a system I know I will check. It helps me keep my focus on work. If you don't get those things out of your head, they eat at your subconscious all day draining your focus. I always have the best business ideas in the middle of TLPs! 😉

Having someone to do tasks for me while I'm at work is the one that stood out to me. I plan on implementing that if I can find someone reliable

Arya Jackson from

San Francisco,

Bay Area

Replied 15 days ago

I love the point about compartmentalizing the different aspects of my life. I am a landlord who has a 9-5 job and sometimes it's hard for me to separate my thoughts but this was a great tip. I am also wanting to invest as well, so I can make real estate my full time job but for now I can't.