There are numerous clichés about planning—especially if you read a ton on leadership and business development. Here's one: "If you fail to plan, you plan to fail."
You've probably heard that one and several others. The reason I bring this up is because there are some novice investors who do not have a written plan, yet they expect to be successful.
Writing your plan down is imperative. Many can tell you their plan aloud; others will try to say they have it in their head. But a plan is of little use if it cannot be evaluated or referenced.
Being successful is not as difficult as it seems when there's a written plan and a way to measure the efforts. That said, let's quickly review the key elements needed in a business plan for a real estate investor.
Related: The 5-Step Process for Writing a Simple Business Plan (That You Will Actually Use!)
How to Develop a Business Plan
Industry Information
Industry information refers to the dynamics of the industry. For real estate, it's important to be aware of general market trends, as well as specific market data.
In the Phoenix market, I use two tools that keep me abreast of specific market trends:
The Cromford Report: This provides detailed information to track the history and current status of the greater Phoenix residential resale market and offers unique insight into its future direction.
Arizona Multiple Listing Service (ARMLS): This provides industry information regarding real estate activity, such as number of units sold, active listings, days on market, etc.
Gathering industry data is not difficult—but too many people do not actively monitor trends.
As part of your business plan, some key data points to monitor include:
What is the average selling price in an area?
Have any drastic changes to the job and population growth occurred?
How have days on market for resale units fluctuated, if at all?
Again, these and other trends reflect back to how the market is moving. To an investor, this information indicates if it's a seller's market or buyer's market.
Point being, the difference in market trends could help save thousands on purchases.
Current trends are of course important. But as investors, we also need to be progressive, and knowing where the industry is headed is essential.
For example, in the residential market, we are looking at how to compete with hedge fund iBuyers like Opendoor, Offerpad, and—soon enough—Zillow. How will this shift in strategy affect margins and deal flow?
I'm sure most of you feel that effect already. With more institutional buyers entering markets, how does your business need to pivot?
Related: Think Your Business Plan is Flawless? Don't Forget This Key Element!
Business Model
Identifying the appropriate business model is critical. The model will inform which strategies to deploy and how to get things accomplished.
If the business is incorporating a fix and flip model, then focus should be on ways to leverage that strategy. In this industry, there are so many different methods of investing—it's easy to get distracted.
So, take a look at this quick outline of a business model:
Strategic Vision: Ideas for the direction and activities of business development.
Guiding Principles & Values: A broad philosophy that encompass your personal beliefs and values and guides an organization throughout its life in all circumstances, irrespective of changes in its goals, strategies, or type of work.
Mission: This describes the company's function, markets, and competitive advantages. It also includes business goals and philosophies.
Financials: This specifies start-up costs, projected revenue, and pro forma.
Goals: This describes what the business expects to accomplish.
These all are easily identifiable but somewhat difficult to incorporate in a business plan. It takes thought and plenty of self-awareness. If done correctly and integrated fluidly, success is only a matter of persistence.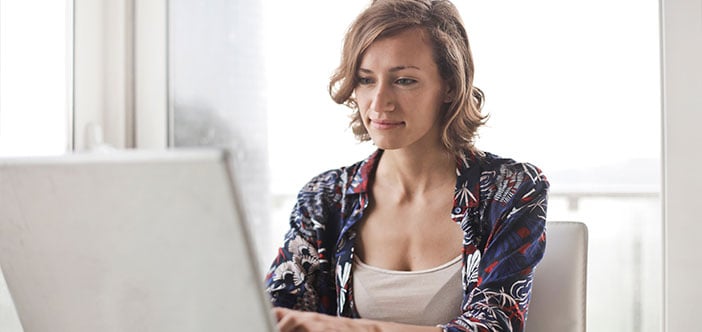 Strategy Implementation & Evaluation
The business strategy always looks amazing on paper, but implementation is where the rubber meets the road. During the implementation process, it becomes easy to identify whether the strategy is too aggressive or the financials are below expectations or vice versa.
So, how do you pivot once an analysis is done? Herein lies the delta between theory and practice.
All business plans are constructed on theory, but implementation and evaluation is practice. The theory of the business was perfect, but market changes, financial changes, team structure changes, and so on can either create opportunity or adversity. How a business handles both and keeps in line with its model is crucial.
The Bottom Line
If you've read this far, then there are likely some things you may need to re-evaluate. Or if you're lucky, maybe you now feel you're right on track.
Either way, a brief review of your business plan can reinvigorate you. Honestly, I don't do this as often as I used to. The daily grind of trying to get deals done, or in my case, working with property managers and contractors, can tie up the day.
Since noticing this, I am making a conscious effort to review my business practices and goals weekly.
Is there something I may have missed?
I would love your comments so those planning or re-evaluating their business plan have an in-depth rubric to use.
Note By BiggerPockets: These are opinions written by the author and do not necessarily represent the opinions of BiggerPockets.