Many seniors like the idea of continuing to earn extra income during their golden years, but the thought of once again chaining themselves to a desk makes them hesitant to go back to work. Today's active retirees prefer freedom and flexibility in the workplace—after all, few relish the thought of missing out on a family vacation with the grandchildren.
So what types of careers fit the needs of today's older adults?
One field ideal for many is real estate. Unlike a traditional 9 to 5 job, real estate agents work a flexible schedule. Many brokerages have few rules dictating how many hours individual staff must work, and how much or little a senior can earn in the field depends primarily upon how ambitious they are.
Here is what you should know about entering such a career if you're looking to earn extra income in real estate after hanging up your apron on your day job.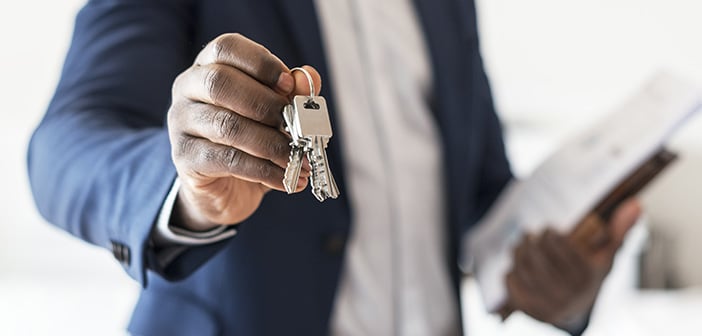 What Requirements Must You Pass?
Licensing requirements for real estate agents vary by state. Some states, such as California, require well over 100 hours of classroom training before you are eligible to sit for the licensing exam. [1] Others, such as Pennsylvania, require roughly half the seat time but require new agents to be licensed under the direction of a broker.
A real estate sales agent does work under a broker, but in many cases, the relationship differs from that of the standard boss-employee. The broker exists to review contracts, clarify terminology, and help newer agents avoid costly mistakes. However, they rarely manage tasks such as scheduling working hours, unless you choose to work for a new home builder who requires the property to be staffed during certain hours.
All real estate agents must undergo continuing education courses to maintain their licenses. When you decide to interview brokers, ask the following question: What opportunities exist for continuing education with your firm?
Not all brokerages offer classes in house, but some do. This can be an important factor in deciding which company is the best fit, as in-house courses save you money.
The costs associated with becoming a real estate agent are less than professions requiring a university degree. However, you will need to pay for schooling, continuing education if your firm does not offer it in-house, and fees to the National Association of Realtors if you wish to use the official title of Realtor.
What Opportunities Exist for Realtors?
Multiple means exist for earning money in real estate. Many agents choose to specialize as either buyer or seller agents, and in some states like Colorado, doing so is a requirement of licensing.
Buyers agents work primarily with clients in locating a suitable property, showing it, and negotiating on their behalf to score the best deal. Sellers agents, conversely, get the property ready to show, run open houses, and advise the seller on the best terms for them.
Such an arrangement creates much flexibility in scheduling—your schedule is determined by client need. This does require the discipline older adults have mastered over a lifetime. [2]
With no boss hanging over your head, few will penalize you for canceling an open house. However, if you miss out on the opportunity to make a sale due to your absence, your pocketbook will be empty and your clients will begin to lose trust.
Another way to earn money in real estate is through property management. A property manager is a licensed agent who manages rental units for clients who live out of town, own multiple locations, or lack sufficient time to deal with the collection of rents and maintenance issues on their own. [3]
Tenants often prefer working with management companies and will pay a premium knowing their concerns will be handled in a timely fashion, and owners receive more free time—a true win-win.
Yet another opportunity for budding real estate agents is working with a new home builder. While this limits the inventory you have available to sell, it has the considerable advantage of bringing clients to you instead of having to work to build up a base. [4]
You often have slightly less flexibility in scheduling with such an option, as builders need model properties manned during certain hours. However, you'll work shorter hours than those in other professions on average, and you can earn considerable extra income.
If you discover you're passionate about the field, you can pursue your broker's license. Requirements vary by state and usually demand you hold a real estate sales license for a specified period before being eligible to sit for testing. If you pass, you can open your own firm and practice any type of real estate you enjoy best.
Creating Extra Income in Your Golden Years
Creating extra income in your sunset years doesn't need to mean chaining yourself to yet another desk. Real estate is one field you can excel in at any age.
There's no better time than the present. Get started on the path to your exciting new career today!
Sources
[1] https://www.kapre.com/real-estate-courses/california/state-requirements/
[2] https://www.messiahlifeways.org/blog/best-encore-careers-for-seniors-in-central-pa/
[3] https://www.nolo.com/legal-encyclopedia/landlord-hire-property-management-company-29885.html
[4] https://www.realestateexpress.com/career-hub/grow-your-real-estate-career/selling-new-construction-homes/
Are you considering a "second career" as a real estate agent? What questions do you have? 
Comment below!