As someone who teaches property management for a living, I'm always on the lookout for great tips, tricks, and hacks to cut landlord labor and expenses.
So I often ask members to share their favorite tips and tactics in our landlord Facebook groups. Many of them are classics I've heard repeated through the ages. Others are novel and different.
But none of them should be ignored.
Here are six recurring themes that I've heard over and over again from other landlords. I've covered some before in detail, but this list reads as a great summary of what every landlord should be doing to boost their returns and cut down on their work.
Below are direct quotes from real landlords. As most of them are not public figures, I've abbreviated the majority of names to their last initial.
Enjoy!
6 Recurring Secrets to Success From Experienced Landlords
1. Retaining good tenants must be a priority.
Tenant retention is crucial to your success as a landlord.
Why? Because turnovers are ROI-killers.
Here are a few of the comments on tenant retention:
Dupe P: "Treat good tenant with respect. People don't like the hassle of moving unless it is necessary. Good experience, longer stay."

Amy K: "I like to get to know my tenants. We self-manage one home and it's not really a business for us but more of a 'I want to hang on to this place' type of thing. I always try to visit the home and have real-life conversations with my tenant after they've moved in. I feel like it's much easier for people to disregard landlords if they view them as an entity rather than a person."

Huy N: "I literally offer my tenants candies on Christmas so that they will stay longer."

Theresa N: "The biggest expense in landlording besides capital expenses is tenant turnover. The best way to minimize tenant turnover is to give the best product at a good price point and treat tenants that have been properly screened with respect and reward programs."
Further reading: 11 Ways to Boost Tenant Retention for Higher ROI.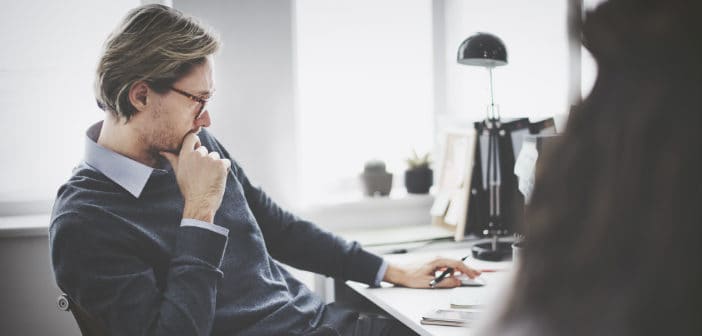 2. Screen tenants aggressively & minimize vacancies.
Just as you want to retain good tenants, you also need to avoid bad tenants if you want lower turnovers.
Joseph L: The worst rookie mistake made by landlords is "not properly screening tenants."

Elizabeth Colegrove (of Reluctant Landlord fame): A key to my success as a landlord is "background/credit check to make sure that I have tenants who care about their financial pictures."

Brett B: "Show the unit prior to it being available. Get money lost to vacancy rate to $0."

Steven R: "Screen your tenants by looking them up on the county clerk of courts database for civil lawsuits."
Further reading: 7 Advanced Tenant Screening Tips.
3. Don't invest too low-end.
There's a niche of landlords who have success with very low-end properties. But they're exactly that: a niche.
The average landlord should reconsider before investing in rough neighborhoods.
Cary P: "Don't buy anything you wouldn't want to live in. If you don't want to live there, why would anyone else?"

Trevor A: "My two long-term rentals are homes I originally bought to live in, which means they are as nice as I could afford at the time. I generally get very good tenants. There's more profit/higher ROI in the lower end of the spectrum, but a lot less hassle for me to be high end. It's mostly been mailbox money and I can sit back and watch my leveraged investments make me wealthy."

Elizabeth Colegrove: A key to my success as a landlord is "GREAT Property that attracts tenants that have something to lose."
Further reading: How Investors Get Burned Following the 2% Rule in Low-Income Neighborhoods.
4. But don't invest too high-end, either.
I believe there's a sweet spot for rental properties. Too low-end, and you face endless battles with renters and enforcing your lease. Too high-end, and the margins are too thin.
One of the things I like about Theresa's quote below is that she acknowledges that as you descend further down the income ladder, you need to make your properties sturdier to withstand more abuse, but that's not necessarily a deal-breaker.
Theresa N: "All of our property is in lower middle-class areas. If there is a recession, people from higher-end houses have someplace to fall. We make our properties aesthetically beautiful, with everything squared away. Everything works, looks fresh, and is easy to maintain. We bulletproof our houses by putting products that are at good price points but will last and stand up to tenant wear and tear. For example, we never use carpet but use a ceramic wood look tile which we get at huge discounts because of our volume. All of the products we use in our houses are exactly the same, and have been tested and refined over time. My contractors know my expectations and what a bathroom and kitchen should look like without having to ask because they've done it hundreds of times. Pets are never a problem, because of this. Speaking of contractors, we pay them promptly so when I call them, they come running! We screen our tenants really well and fix things within 24 hours if possible."
Further reading: Tenant-Proof: How to Make Your Rentals Indestructible.
5. Enforce your (protective!) lease.
We stress this over and over with our students: Your lease is not just another formality to sign and have done with. It should be thoughtfully designed to protect both your property from physical damage and you from legal liability.
And, of course, just having a thorough, protective lease agreement isn't enough. You need to actually enforce it, both firmly and professionally.
Amy K: "We have a tight lease and I stick to it. Much as I expect them to abide by it, I do as well."

Elizabeth Colegrove: A key to my success as a landlord is a "kick A$$ lease that sets the standards, expectations, and fines if they break it. And holding their tush to it all!"
Further reading: 17 Vital Rules Your Rental Lease Should Cover.
6. Incentivize good behavior.
Another way you can design your lease to your advantage is to build in incentives for good behavior and penalties for bad behavior.
Wallace G: I charge a "20% service charge on cleaning and damage costs taken from the security deposit."

Matt R: "I add $100 to monthly lease… and give $100 discount for early rent payment (by the 3rd). Been doing this for 15 years, and it works!"
Further reading: Security Deposit Checklist for Landlords.
A Silver Bullet?
If there's one thing I know about landlording, it's that strong returns don't come from one silver bullet, but from a holistic, systematic approach to managing your rentals.
Your returns as a landlord aren't based on a typical month. They're based on how well you can avoid the big, hairy, expensive interruptions that come along infrequently.
Turnovers. Evictions. Large repairs. Tenant damage. Lawsuits.
When we teach property management best practices, we focus on systematically preventing and minimizing these expenses. That means having a system in place to stay several steps ahead of them.
The quotes above from everyday landlords demonstrate this principle in action: that property management best practices are about systematically preventing those big interruptions and expenses.
We're republishing this article to help out our newer readers.
What are your favorite tips and tricks as a landlord?
Add your own two cents below!
Note By BiggerPockets: These are opinions written by the author and do not necessarily represent the opinions of BiggerPockets.