If you have invested in a rental property, you probably have already purchased landlord insurance. Landlord insurance protects you in case of a lawsuit and protects the building that you're renting out to tenants. But as useful as landlord insurance is, it doesn't cover everything.
Landlord insurance covers the building that your tenants are moving into—not the stuff they're putting inside. Only renters insurance covers the personal property in each unit. While the best tenants understand the value of renters insurance, others may gripe over additional costs and paperwork. Many landlords find it useful to require renters insurance upon move-in.
As an investor, renters insurance protects you just as much as it protects your renters. Understand the key benefits of renters insurance, so you can have a productive conversation at move-in and keep the terms of your lease transparent before disaster strikes.
What Does Renters Insurance Cover?
There are two types of coverage in most renters insurance policies:
Personal property coverage
Liability coverage
Personal Property Coverage
First and foremost, renters insurance covers the tenant's personal property in case of a disaster. Most renters insurance policies cover everything from floods to fires to theft. Renters insurance policies don't cover items that were damaged or stolen due to the landlord's negligence.
Liability Coverage
What happens if a disaster damages a neighbor's personal property? Or the tenant damages personal property?
This is where liability coverage kicks in. Liability coverage can help out a tenant if they are being sued by you or a neighbor for damages to property.
It can also help to cover medical expenses if a guest is injured on the property due to a tenant's negligence.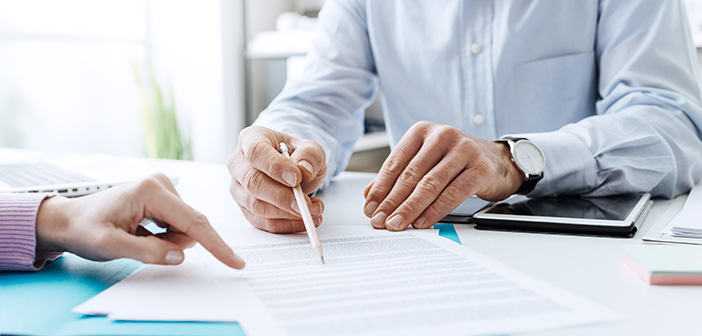 How Renters Insurance Keeps Renters Renewing
If damage calls for immediate repairs, your renters may need to find a hotel or another place to stay for the time being. Renters insurance can cover temporary accommodations. Without this coverage, tenants are likely to look for a new apartment.
Things may also get tricky if your renter causes damage through fire or other means. Small damages may be covered by the renter's security deposit, but those funds dry up quickly.
Renters insurance will cover damages that the renter would normally have to pay out of pocket. Otherwise, you may have to take the renter to court and sour your relationship.
Related: 7 Insurance Policies Landlords Should Strongly Consider
Before Your Tenants Move In…
Research laws about renters insurance in your area. Some landlords may be restricted from requiring tenants to get renters insurance. If this is the case in your area, consider writing a liability waiver for tenants to sign at move-in.
Check safety features. Renters insurance may not cover stolen property if your property does not meet certain safety measures. Review basic safety measures to ensure that your renters will be covered in case of a break-in.
Add a clause about insurance in your lease. Be transparent with your renters. Let them know that your landlord insurance does not cover the renter's personal property under most circumstances. If you are requiring renters to get renters insurance, include this in the clause with a deadline for getting a policy.
Ways to Encourage Renters to Get Renters Insurance
Renters have a lot on their mind when they move, but having coverage is worth the extra item on their to-do list. The sooner you encourage renters to get insurance, the less hassle you will have to deal with after they settle into their new home.
1. Require Proof
If you can, it's easiest to require renters to get insurance. Any amount of coverage is better than no coverage. Allstate estimates that tenants, on average, have around $30,000 of personal property. Renters insurance for $30,000 in personal property and $100,000 in liability coverage shouldn't cost more than $20 a month.
It is not uncommon for landlords to include monthly penalties for not having renters insurance. These penalties are often higher than the amount it costs to get renters insurance, so getting renters insurance becomes a no-brainer for tenants.
Related: 3 Common Mistakes Landlords Make During Lease Signing & Move-In
2. Provide Resources
Most renters don't know the ins and outs of renters insurance. They just know that they might have to get it in order to move into their apartment.
If your renters ask questions (or make complaints) about renters insurance, provide them with resources that can help them understand what it covers and where to purchase it. This information can be delivered through a pamphlet in your renter's welcome package or just through a conversation at move-in.
Include a list of websites where renters can easily get a quote. (Most renters get their insurance through their auto insurance provider to further save on costs.)
Also, be sure to answer any questions that renters might have about insurance. For example, let renters know that each individual roommate is responsible for their own renters insurance.
3. Offer Incentives
If you cannot require your renters to get renters insurance, offer incentives. A $10 gift card for signing up may encourage tenants to take a few minutes to sign up.
Throw in a bonus for renters who have renters insurance when it comes time to renew or increase rent prices. These small incentives can save you thousands in case of an emergency.
A little bit of prep work can help you and your team set tenants up for success. When all of the tenants on your property have renters insurance, you can breathe a little easier. Take some time to go back and review your current policies on renters insurance or create a strategy for including renters insurance in the policies you are drawing up for your new property.
Do you think tenants should be required to carry renters insurance? Why or why not? 
Let's talk below in the comment section.