Technology is advancing fast. There are many tasks tech can streamline or replace in real estate. Still, some functions continue to require humans, at least for now.
Want more articles like this?
Create an account today to get BiggerPocket's best blog articles delivered to your inbox
Sign up for free
I recently predicted that real estate agents will be obsolete by 2025. Many efforts are being made to launch new tech companies attempting to disrupt traditional real estate firms. Some have been very successful at providing tech driven platforms for investing in real estate remotely. But for now, there are still millions of humans in the industry. What tasks are they still needed for? Where will they become unneeded?
5 Real Estate Tasks Replaced By Tech
1. Basic Home Searches
Basic house searches have already long been available to the public. You can hop on the web and choose from a variety of websites and MLS feeds to look for houses for sale. You can even set up alerts for new properties coming on the market that fit your criteria. Of course, there are still plenty of challenges, such as finding properties that are still actually available for sale and getting accurate property information.
2. Getting to Know the Neighborhood
Between Zillow, Wikipedia, Twitter, Realtor blogs, YouTube, and Google, you can get a ton of information about any neighborhood in minutes. You can get statistics on schools and crime, discover amenities, and obtain a visual feel for who lives there and what it's like.
Related: 4 Ways Technology is Shaking Up Commercial Real Estate (& Why Multifamily Will Pull Ahead)
3. Paper, Mail & Voice Communications
With today's digital documents and real estate forms, mailing or faxing contracts, having to fly to attend closings in person, or even having to do business over the phone is pretty redundant. Almost everything can be done with apps and email. This year, my partner and I closed on an apartment complex with a purchase price near $1M. We wired the funds and signed the documents remotely. Ten years ago, that would have been unheard of.
4. Visual Marketing
Real estate investors, real estate agents, and for-sale-by-owner sellers can now shoot their own property tours and take great photos via their mobile phones, without having to hire a professional firm. A variety of online drag and drop tools even make designing ads and flyers pretty simple.
5. Sending & Receiving Money
Online payments are making receiving rent from income properties much easier, more efficient, and more profitable. Investor buyers can also now transfer money and make trades in seconds using transfers from mobile apps.
4 Real Estate Tasks Tech Has Not Replaced
1. Having a Good Third Party Buffer
Technology alone hasn't effectively replaced the benefits of having someone else champion you on the front lines, whether that means drafting contracts with house sellers and tenants, performing daily property management, or negotiating acquisitions. There is a lot of risk of error in these tasks. That's why even the smartest and wealthiest investors use agents and companies to protect them when it comes to these tasks.
Related: 4 Ways New Technology is Changing How Real Estate Investors Communicate
2. Time-Saving Services
Yes, technology has made investing in real estate far more efficient and faster for investors with capital and for investment firms. However, the whole transaction process is still very time intensive. You can find a property online in minutes. But to track down the seller or agent, get the finer details, stay on top of due diligence, manage the transaction to closing, and effectively manage a property is a full time job for a whole team of humans. You can avoid this time drain and increase the ROI on your time by using a tech savvy investment firm to do all this for you.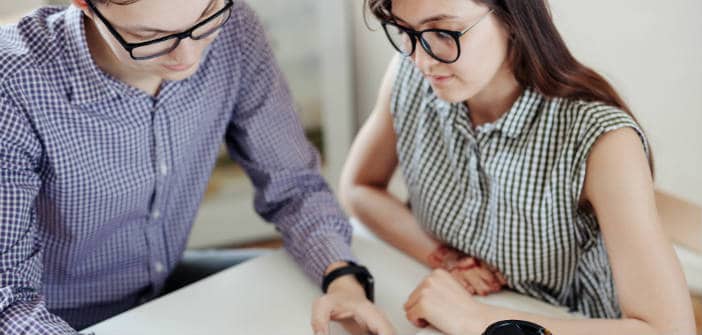 3. Structuring Off-Market Transactions
We all know that the best property deals are normally not the ones that can be found in online searches. They are the deals that aren't even being marketed publicly for sale. Some property owners haven't put their homes on the market because they aren't aware of the help available. Others are just extremely concerned about their privacy and don't want the world to know their business. To find these deals, you need a human on the ground who is well connected to these property owners, or you have to push out marketing on and offline.
4. Property Inspections
One of the most important parts of the process of buying houses and determining value is a home inspections. Unless you can get an absolutely worst case scenario offered accepted, like I cover in this post, you need to know the true condition of the property. That still requires a real person to go out and investigate.
Anything you'd add to this list? Do you agree with this assessment?
Leave your comments below!
GARY

Replied over 2 years ago

Hi Sterling, good topic of conversation. It is easier than ever to FIND a home using on line tools. I think since the new RESPA laws have passed, it is more difficult than ever to get INSPECTED, FINANCED and CLOSED. This has always been a very complicated transaction and today it is far worse than even 5 years ago. I think GOOD real estate professionals will always have a place. Inspections in our area are brutal. Buyers think all houses should be in new construction condition, even if the house is 75 years old. Village and local inspections and onerous transfer stamp policies are getting worse, not better. Banks and title companies are petrified of the federal government and it is more difficult than ever to get a loan closed. On the buyer's side, prices are going up, along with expectations. People are more financially illiterate than they have ever been and buyers frequently have no idea of the amount of documentation they need in order to complete a loan. They go out and buy new furniture for their new home on credit a week before the closing and are shocked to find that their loan is jammed up. Realtors are not home inspectors, lawyers, or mortgage brokers. But a good realtor should be the "quarterback" of the process to guide the transaction and always be following up with all the other players. 90% of the work occurs after the contract is signed. Many realtors start to kick back once the contract is signed and wait for their commission check. I agree with you that those realtors are going away. Not sure what the commission structure will look like in 10 years. Not sure what the job will look like. The easy part is finding a house on line and that has already transitioned to others. The really hard part is completing the transaction and I am not convinced that can be automated.

Agreed! Thank you so much for your input, Gary.

Good Write Up I did my last deal in June pretty much on a fully remote basis. Identified a property from a list that had been sent to me by a guy I've never met, except over the internet. Went to Zillow and checked it out, then contacted a property manager I have in that local (about 2,000 miles away). We began negotiations by cell phone, my local guy clinched the deal, and then we began swapping the finalizing paper work (contracts, POA, Insurance, etc.) all by email, phone and fax. Literally never left my home office during the whole process Best part is that it has worked out really well. Picked up a new rental property in a top shelf modestly upscale neighborhood between Dayton and Cincinnati for 185K, now 8 months later its on Zillow for 230K+ and getting $2,000 month in rental income ta boot. Amazing these days what can be done from a distance. It takes the right property, rapid execution and focused attention to details, but nothing the average person can't do if properly motivated.

Leslie Newman

Real Estate Agent

from

Clearwater,

Florida

Replied over 2 years ago

Great Job Christopher! Was the property listed on the local MLS there? If so, you must have negotiated through the listing agent. I wasn't sure what you meant by "my local guy clinched the deal." Did he end up negotiating the final price? You didn't mention getting an inspection done, so curious whether you ended up buying without one. Thanks for replying!

Yes the property was just regularly listed on the MLS. My local property manager (who manages my other Ohio properties) was my on site negotiator (I live in California). We worked back and forth via cell phone, me giving him each bid price during the back and forth process. He worked directly with the seller's listing agent on scene. A couple of things which made this one work out well. 1) Seller already had an agreement with an earlier buyer, but that deal fell through. 2) That first buyer already had the home fully inspected and the seller had already made all repairs per that inspection (really wasn't much of anything since the home is only about 5 years old and in pristine condition). So I was able to piggy back off that prior inspection without incurring any costs of my own. 3) Seller had another home that was just finishing up construction so was potentially looking down the barrel very soon at two mortgages, so I guess you could say they were a motivated seller. We even got a 1/3 give back from the Seller's Rep commission to make the deal go though at a very advantageous price, plus a one year warranty. 4) I had enough cash to make the initial purchase without the need to obtain financing so that made execution fast and efficient because Seller knew I was ready and able to deliver on a moment's notice. 5) Since I have other rentals in that Ohio locale, I also already had all the rental property infrastructure in place (e.g., insurance agent, title co, prop management, etc.), so it was just a quick couple of calls to arrange for all of those other items. 6) Faxed my Power of Attorney to my prop manager and he represented me at the closing, and arranged for the wiring of the funds to close. 7) He also quickly found a tenant, so we had some inside within 3 days of the turnover paying rent. 8) One final item, we allowed the Seller to hold over one month after the sale until their new home construction was totally complete. They threw in a new french door refrigerator they had just recently purchased for that privilege so the only cost I had to get it up and rented was a $90 charge to run a maid thought it a day or two before final turnover. that's it in a nutshell.

Agreed! Technology is a game changer, Christopher..

Jerry Kisasonak

Residential Real Estate Agent

from

Mc Keesport,

Pennsylvania

Replied over 2 years ago

Nice work Sterling. I love these types of blogs – what's phasing out and what's strengthening when it comes to jobs, deal flow, etc. A serious look into the future is extremely important if we plan to stay successful moving forward.

I completely agree..Do you believe we're going through the biggest technology shift in history, Jerry? I certainly do..

awesome upcoming new forms of doing deals thanks BIGGERPOCKETS.

Gee

Replied over 2 years ago

Sterling, Good points! It's like experiencing the transition from traditional bank tellers to ATMs (maybe not quite that simple yet), As predicted new technology and the internet has made our world more global wherein remote and virtual are no longer fantasy but our way of life. I have done internet searches, purchases and remote closings – it has been very convenient. Thanks for the interesting post.

You're welcome. Thank you for the comment. Technology is a game changer! I am excited to see where it goes in the next 5-10 years..