Technology is advancing fast. There are many tasks tech can streamline or replace in real estate. Still, some functions continue to require humans, at least for now.
I recently predicted that real estate agents will be obsolete by 2025. Many efforts are being made to launch new tech companies attempting to disrupt traditional real estate firms. Some have been very successful at providing tech driven platforms for investing in real estate remotely. But for now, there are still millions of humans in the industry. What tasks are they still needed for? Where will they become unneeded?
5 Real Estate Tasks Replaced By Tech
1. Basic Home Searches
Basic house searches have already long been available to the public. You can hop on the web and choose from a variety of websites and MLS feeds to look for houses for sale. You can even set up alerts for new properties coming on the market that fit your criteria. Of course, there are still plenty of challenges, such as finding properties that are still actually available for sale and getting accurate property information.
2. Getting to Know the Neighborhood
Between Zillow, Wikipedia, Twitter, Realtor blogs, YouTube, and Google, you can get a ton of information about any neighborhood in minutes. You can get statistics on schools and crime, discover amenities, and obtain a visual feel for who lives there and what it's like.
Related: 4 Ways Technology is Shaking Up Commercial Real Estate (& Why Multifamily Will Pull Ahead)
3. Paper, Mail & Voice Communications
With today's digital documents and real estate forms, mailing or faxing contracts, having to fly to attend closings in person, or even having to do business over the phone is pretty redundant. Almost everything can be done with apps and email. This year, my partner and I closed on an apartment complex with a purchase price near $1M. We wired the funds and signed the documents remotely. Ten years ago, that would have been unheard of.
4. Visual Marketing
Real estate investors, real estate agents, and for-sale-by-owner sellers can now shoot their own property tours and take great photos via their mobile phones, without having to hire a professional firm. A variety of online drag and drop tools even make designing ads and flyers pretty simple.
5. Sending & Receiving Money
Online payments are making receiving rent from income properties much easier, more efficient, and more profitable. Investor buyers can also now transfer money and make trades in seconds using transfers from mobile apps.
4 Real Estate Tasks Tech Has Not Replaced
1. Having a Good Third Party Buffer
Technology alone hasn't effectively replaced the benefits of having someone else champion you on the front lines, whether that means drafting contracts with house sellers and tenants, performing daily property management, or negotiating acquisitions. There is a lot of risk of error in these tasks. That's why even the smartest and wealthiest investors use agents and companies to protect them when it comes to these tasks.
Related: 4 Ways New Technology is Changing How Real Estate Investors Communicate
2. Time-Saving Services
Yes, technology has made investing in real estate far more efficient and faster for investors with capital and for investment firms. However, the whole transaction process is still very time intensive. You can find a property online in minutes. But to track down the seller or agent, get the finer details, stay on top of due diligence, manage the transaction to closing, and effectively manage a property is a full time job for a whole team of humans. You can avoid this time drain and increase the ROI on your time by using a tech savvy investment firm to do all this for you.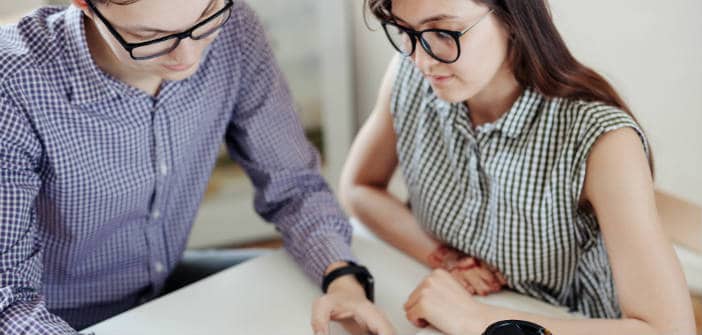 3. Structuring Off-Market Transactions
We all know that the best property deals are normally not the ones that can be found in online searches. They are the deals that aren't even being marketed publicly for sale. Some property owners haven't put their homes on the market because they aren't aware of the help available. Others are just extremely concerned about their privacy and don't want the world to know their business. To find these deals, you need a human on the ground who is well connected to these property owners, or you have to push out marketing on and offline.
4. Property Inspections
One of the most important parts of the process of buying houses and determining value is a home inspections. Unless you can get an absolutely worst case scenario offered accepted, like I cover in this post, you need to know the true condition of the property. That still requires a real person to go out and investigate.
Anything you'd add to this list? Do you agree with this assessment?
Leave your comments below!