Most would argue that the risks of owning rental properties are fairly obvious, yet you'd be surprised how many people ask me what they actually are. If you are brand new to real estate investing, it would make total sense that you might not completely understand the specific risks in a way that allows for a bigger-picture view. This is simply because you don't know what factors to look at. Or even if you aren't brand new, sometimes it's just helpful to get a very general overview of things as a way to help drill it in and help you better understand it.
Want more articles like this?
Create an account today to get BiggerPocket's best blog articles delivered to your inbox
Sign up for free
Before even talking about the risks, one thing you want to be very clear about when it comes to rental properties are the numbers. I didn't know a thing about how to run numbers on a prospective rental property when I first got interested in real estate, and I've since learned that most people really don't have a clue about them.
The truth is most properties don't make good rental property investments!
I usually hear it's in about the 80% range that properties actually don't pan out financially as rental properties. Why is this? Because the numbers don't work.
What do I mean "the numbers don't work"? It means that your actual expenses (which are usually more than what people realize) exceed the income on the property, and therefore, you lose money. Losing money is not the point of investing. Making money is.
For help on understanding exactly how to run numbers on a rental property, check out "Rental Property Numbers So Easy You Can Calculate Them on a Napkin."
Why am I mentioning the numbers?
Because all risk involved with rental properties is directly related to the numbers. I can tell you the risks of rental properties, and you will understand them well enough. But if you really understand more about the numbers and what goes into actually receiving returns from them, the risks will just make all that much more sense.
Now for the risks!
Ready to invest in rental property? BiggerPockets' guide to the buy and hold strategy will teach you how to analyze rental markets, budget for your investment, choose the best property, and finance your purchase. Ready to start investing in rental property? Here's how.
4 Primary Risks of Owning Rental Properties
There is something that all four of these risks have in common: They all cost you (the owner) money. See the logic there? If the whole point of owning a rental property is to make money, then all of the risks of owning a rental property would be associated with losing money, right? Say "yes."
Related: Don't Let the Risk of Investing in Real Estate Paralyze You: Here's How
If you want, you can alternatively phrase the question, "What are the risks associated with owning a rental property?" as "What are all of the ways you can lose money with a rental property?" Pick your poison. Again, a seemingly pointless distinction to the more advanced investors, but at the beginning levels of learning all of this stuff, certain distinctions aren't so pointless to make.
In no particular order, here are what I deem to be the four primary risks of owning rental properties (aka four most likely ways to lose money with a rental property):
Vacancy
This one is a bit of a trickster because it's not as obvious as some of the rest of the risk factors. However, despite being a trickster, it can be one of the most costly issues with a rental property! Other issues can be costly, as well, but vacancies can happen often—and quickly if you aren't careful.
The expenses associated with vacancies are: lost rental income during each month of vacancy (especially significant if you are having to pay a mortgage payment each month at the same time), turnover-induced repairs, and if you are using an agent to secure tenants, you will have to hand over a pretty decent chunk to that agent once they place tenants (usually the equivalent of one month's rent).
For some reason when I first started buying rental properties, I seriously underestimated the power of vacancy expenses. I'm not sure if I just thought vacancies wouldn't happen or if I didn't realize how long vacancies could last, but I definitely didn't put enough weight into them. Take them seriously—because they are serious.
Damage/Repairs/Maintenance
This category could be just as easily called "when you have to fix something." There are a few reasons you may have to fix something on your rental property. There could have been theft or tenant-induced damage. There could be just normal repairs, either from normal everyday wear or small things that tend to break. Or there could be more CapEx-level maintenance. This could include things like roofs and water heaters, or it can be more serious issues, like structural issues, internal wiring, or something that you may or may not have known about when you bought the property.
Fixing things can range all over the board for cost. Minor repairs could be less than $100, major repairs could hit tens of thousands of dollars, and there is every cost possibility in between. The real win happens when bigger things are covered by insurance. I've gotten a couple nice new roofs thanks to insurance! However, you can't ever count on the insurance wins, so always assume the expense will be out of your pocket and plan accordingly.
Decreased Rents
This one isn't quite as obvious as vacancies and repairs. What you are looking at here is how much the property is bringing in in rental income. This is imperative because, well, how much it brings in is really the crux of the profits because you need enough money coming in to cover the amount of money going out—your expenses.
So when does this become a risk? The risk comes in cases where economic conditions of the market change such that you can no longer get as high of rental income as you once could. If general rents decrease, and therefore you have to decrease how much rent you ask for on your property in order to stay competitive, suddenly you could have an income level that doesn't necessarily support the expense level of the property.
Make sense?
Or maybe the economic conditions don't change at all, and for some reason, you were just able to charge a certain tenant a really high rent, but then when that tenant leaves, you can't find another tenant who will pay that much. The key here is always having rents that surpass what you are paying in expenses. Rents being forced down is a risk for rental property owners.
Related: How to Assess Your Risk Profile to Know Which Real Estate Niche is Right for You
Decreased Property Value
Now, I want to be very clear, very quickly about what I mean by the value of the property being a risk factor. The value of a property does not matter unless you are buying or selling it (or refinancing it).
Did you hear that? Let me say it again. The value of a property does not matter unless you are buying or selling it (or refinancing it). So when I say that property value can be a risk, it actually only has to be in extreme circumstances.
The one extreme circumstance that I can think of is when the market the property is in declines in such a way that you can no longer collect high enough rents (or any rents) to cover your expenses, so you are losing out every month (potentially rapidly), and the only choice is to sell. But the value on the property has tanked. Then what? Well, that's not good. Unless that scenario happens, though, you don't have to worry too much about the value.
I had a property during the last big crash that lost around 45% of its value and put me underwater on it. But none of that mattered because I didn't try to sell it or refinance it at the time. I just held onto it, kept renting it out, and nothing financially changed about it. So in that case, value didn't matter and therefore wasn't a risk factor. So it's only if you need to offload a property that the value decreasing may cost you money.
Well, are you totally terrified of rental properties now? Don't be. Yes, all of these are risk factors because they can all cost you money (potentially a lot of money), but they are part of the risk of investing, and there are actually fairly simple mitigations for each. Nothing is ever guaranteed to prohibit any loss of money with any investment, but you can certainly lower your risks pretty substantially.
Risk Mitigation
Here are very simple ways of lessening your risk in each of the above-mentioned areas.
Vacancy
Buy in a growing market. The more population continues to move into a particular market, the more housing that will be needed. Don't buy in a saturated market, meaning a market that has so many rental properties that prospective tenants have a million options for which property to move into.
Research vacancy rates in the general market and the sub-markets so you have an idea ahead of time what to expect. Don't buy in a neighborhood that typically only attracts owners, meaning you can't find renters for a property. (Seems strange, I know, but it happened to me. Check out "Is There Such Thing as Buying Too Nice of a Rental Property? [Hint: The Answer is Yes]").
Also, try to attract longer-term tenants. The less transient tenants are, the less vacancy you can expect.
Damage/Repairs/Maintenance
There are two major things you can do here. First, try to attract the highest quality tenants you can. Even high-quality tenants can turn on you and cause damage or goof things up, but you lessen your chances the higher up the quality chain you go.
Second, be diligent about the properties you buy. Never, ever buy a property without a getting a full, professional property inspection done on it. Make your goal to be that there is nothing about the property you don't know when you buy it. You don't want unexpected large-ticket items that you will have to pay to fix.
Always include estimates for repairs and CapEx and maintenance and such, as appropriate, in your calculations. But as a general rule of thumb, the nicer the property and the nicer the tenant quality, the less chance of major expenses towards damage and repairs and maintenance. Keyword less chance, not no chance.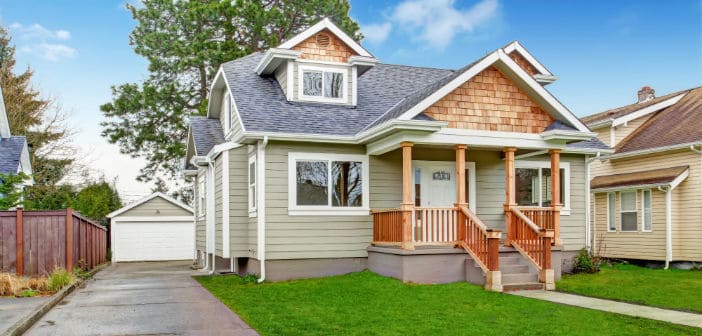 Decreased Rents
Buy in a solid growth market. Not a market that is just stable (and certainly not one that is declining), but one that is in a solid trend of growth. For more information on markets, check out "How to Know if a Real Estate Market is Wise to Invest In (With Real-Life Examples!)"
Decreased Property Value
It's the same mitigation with this one as with the rents—buy in a growth market. If a market is growing, values should go up. If a market is declining, values are likely to go down.
Further mitigation would be to not buy at the top of the market (i.e., when properties are most expensive). The latter isn't so much of an issue if your cash flow numbers work out, but it's always best to buy at the beginning of an expansion cycle (of a growing market) if you want the maximum increases in property value.
Related: How to Successfully Raise Rents Without Risking Costly Vacancies
There is risk associated with every single method of real estate investing. If there wasn't, more people would do it.
You can never completely eliminate risk, and things can happen even when the highest levels of risk mitigation have been achieved, so always know what you are getting into. Don't completely fry yourself with analysis paralysis, but spend some time to get educated on the risk factors associated with any investment opportunity.
Ultimately, real estate investing should be fun! Be smart about it, but have fun with it!

Any other cool risk mitigations for people interested in buying rental properties that I didn't hit on?
Be sure to leave a comment below!