Clement Stone, a businessman, philanthropist, and author, once said, "Everyone who achieved success in a great venture solved each problem as they came. They helped themselves and they were helped through powers known and unknown to them at the time they set out on their voyage. They kept going regardless of the obstacles they met."
This quote, in my opinion, should be the mantra of every new, small, and growing real estate investor. It is also what I continually preach. The success he speaks of can take many different paths. Every large real estate investor started out as a new, inexperienced, and SMALL investor (with maybe a few exceptions on this last one). Everyone bought their first property at one point. It may have been a multi-million dollar property or a $10,000 property, but it was the first. And they learned something from it.
What I have learned during my short few years as a real estate investor is that real estate investing is diversified, and it is always evolving. There are few investments out there that can be as rewarding and as diverse as real estate. Although real estate can make one a millionaire in a relatively short period of time, it is also just as apt to devastate one financially in far less time. Real estate investing can adapt to a wide array of situations, but as commonly known, one person's success is often built upon the failure of another.
As I have written in previous articles, I own five duplexes and am constantly on the lookout for more on my way to my modest goal of 25 properties. By most standards, I am a small investor and always will be, but so are the vast majority of real estate owners. In my area, I am in the process of cataloging the multifamily properties. During this process, I have found that many of the properties are owned by people whose portfolios consist of only one or two properties—not by some large real estate mogul or distant real estate investor.
Due to this, I am focusing this article on those investors who are like me, who started investing later in life (I was 45-ish), and those who likely will always be small investors with a handful of properties.
In my few years in real estate, I have learned a plethora of ways not to do something. In my job in law enforcement, I work for a government agency. As most anyone can tell you about government, the great majority of the time they are reactive and not proactive. When you are spending tax dollars, the mindset is to not fix something until it breaks. Now, this may not always be the case, and I am sure some government entities are proactive. But by and large, being reactive is the "business plan."
What I've Learned From Self-Managing a Handful of Rental Properties
In real estate, it is easy to get into that same mindset of not fixing anything until it breaks. As the old saying goes, "Don't fix it if it isn't broken."
However, I have learned that doing preventive maintenance and being proactive can pay dividends down the road. Now, I will admit this can be a slippery slope. I have to evaluate my decision and determine if it is prudent financially or if the same result can be achieved down the road with less expense.
I am not saying our system is the best or the way you should do it, but it is one that has worked for my brother and me. And it's one that we continually update and try to improve. If you ever start believing you know it all or have seen it all, you need to get out of real estate, as you are headed for a fall!
What I've Learned About Purchasing Property
We look for multifamily properties that were built as such and not converted. My brother, who is my partner, is in construction and knows that renovations on properties that were built as single family homes and converted to multifamily are often more costly to maintain. We focus on two-bed, one-bath units, as they seem to be the sweet spot for us. We aim for between 800 and 1,000 square feet in each unit. We do own one property that is a one-bed, one-bath, as well as one micro duplex.
We look for properties that have updated wiring, plumbing, and central air and heat. If a property does not have updated AC, heat, and plumbing, we pass. Most of the prospective tenants in our area—at least the ones we cater to—want central air and heat instead of window air conditioners.
Also, we have found that as long as the wiring is copper, even if it has the old fuse box and no GFI circuits, we can update the panels and put GFI breakers in. That allows us to switch out the outlets from two-prong to three-prong and still protect the circuit from shorts. This is code in our area and is cheaper than pulling all new wire. Doing this costs about $1,200 to $1,500 to update the panel compared to $7.50 a square foot to pull new wire. On an 800-square-foot per side duplex, this equates to $6,000 per side—a big difference.
As long as a property has good bones, we are OK with it needing a facelift, so to speak. Plumbing, HVAC, wiring (if it is aluminum or knob and tube), foundations, and roofs are major costs though. If the property needs significant work in any of these areas, we pass on it.
One other item of note when looking for a property is to properly analyze the financials. This goes for all types of property, including apartment complexes, smaller multifamily, and even storage units. When someone talks about vacancy rates, make sure it is the income vacancy and not the physical vacancy. For example, an owner may say his storage unit is 95 percent occupied. However, 10 percent of the renters may be 30 days or more late on rent, which essentially lowers the income vacancy rate to 85 percent and not 95 percent. This is a key concept when analyzing financials. There is more information on BiggerPockets on this.
What I've Learned About Making Property Updates
We are OK with cosmetic updates, such as paint, flooring, plumbing and electrical fixtures, updating exterior doors, and putting on aluminum soffit and fascia. We also install underground sprinklers if the property does not have any. We can often charge more per month in rent once these updates are done. We ensure the gutters work correctly and drain away from the foundation, and we also do landscaping and trim up any trees on the property. We remove any shrubbery next to the foundation and replace it with plants that require minimum water and maintenance.
We install keypad deadbolts on all of the exterior doors, and we change the batteries in them on a regular basis. While we spend significantly more up front on these locks, it has saved us down the road in having to have the door rekeyed each time a tenant moves out. Also, we have found our tenants like this better, as they feel more secure. We do have a master code that allows us to access the property anytime we need. We like this, because we do not have to tote around keys.
For interior paint, we use eggshell finish—we have found it helps hide flaws. We apply paint with a three-quarter-inch nap roller. We choose two different paint colors and one trim color on all of the rentals. We do this so that in a duplex we can paint each unit a different color. However, the color is the same throughout each unit. This saves in labor costs and allows us to maximize the amount of paint we buy, without having as much left over. Ceilings are all painted a flat white, as well as trim if there is any. We keep a book with all of the specific finishes in it for each property, so if we need to replace anything or touch up paint, we know exactly what it is.
For flooring, we only use luxury vinyl plank (LVP), as it is 100 percent waterproof and very durable. We still put carpet in the bedroom(s) but use LVP everywhere else.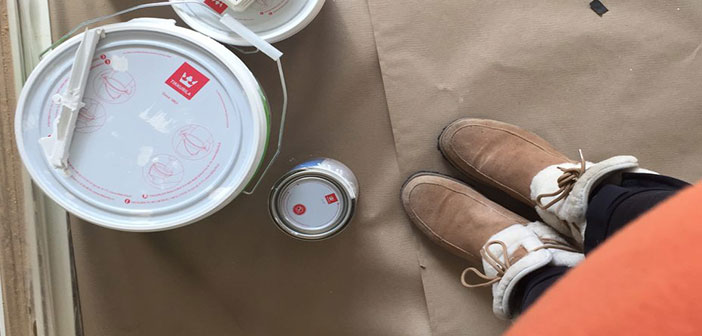 What I've Learned About Screening Tenants
In all of our properties, we have only had issues with tenants we have inherited. We have not had a single issue with any of the tenants we have placed. To date, we have immediately removed half the tenants we inherited when we purchased the property; the others generally move out once they see the new lease they have to sign and find out their rents are going up.
Related: Be Careful When Inheriting a Tenant
We screen tenants thoroughly. I will not show a tenant a property until I send them a packet, which contains a sample lease, tenant information, an application form, a schedule of fees, and a list of qualification requirements (such as income requirements). This packet also contains a list of items that will disqualify them, such as a past eviction. All of the items I include are legal qualification standards or disqualification standards in the state of Nebraska, and I only list a few of the main ones. Once a tenant has reviewed the items and is still interested, then I will set up a showing. This process has reduced the number of showings by probably two-thirds and allows me to focus more on those who have a chance at qualifying.
I then use RentPrep as part of the background screening process. However, I do thoroughly check references, and I also vet the references to confirm who they are. I confirm income, and any incomplete application is an automatic disqualification. I call every past rental address, and one question I ask is if they would rent to the tenant again. My main questions are whether the renters took care of the property and were neat, if they paid their rent on time, and if they had any issues with neighbors. I have not had any place refuse to give me this information, but I have had some request written consent from the previous tenant to give out this information.
We also Google their name and check Facebook and other social media sites. (It amazes me what people will put on social media.) If they pass all of this, they are offered the property to rent.
What I've Learned About Drafting Leases and Addenda
We do allow pets in our rentals with a limit of one or two, depending on the size of the rental. We also limit the rentals to two adults and their dependents. If pets are included, we charge a non-refundable pet fee of $250. In Nebraska, we are only allowed to charge up to 25 percent of the monthly rent as a pet deposit, so we do charge that, as well as a security deposit—both of which are refundable. We then charge a pet rent that varies from $25 per month to $75 per month, depending on the pet. We also have a pet lease that the renter must sign and abide by.
We charge one month's rent and a security deposit up front, which is equal to one month's rent. This must be paid by the move-in date. I have spoken with landlords who allow tenants to pay monthly on the deposit, and invariably they never get the entire deposit! All rents are deducted by auto-withdrawal on the first of each month. Therefore, the tenant must have a valid checking or savings account. If the ACH debit bounces, they are charged $30; if not paid by the 5th, they are charged an additional $50, then $10 per day after that for 10 days. If not paid by the 15th, we move to evict. We have never had an eviction, but I had one tenant (I inherited) who paid late the first two months we owned the property, also paying the late fees.
We do most of our rental agreements on a month-to-month basis. However, we do allow an option that gives them a break on the rental price for a year lease. We determine if we are going to allow them to sign a year lease or if they can only sign a month-to-month lease as part of the tenant screening. So far, the month-to-month lease has worked the best, because in our opinion, if they do not want to be there, we do not want them there.
We also provide a refrigerator, stove/oven, and washer/dryer in all of our units. In some, we have garbage disposals, dishwashers, and microwaves, but we do not put those items in if the property did not come with them. We also mow the yards, maintain the landscaping, and do the snow removal. We charge extra for all of this, maintaining the yards in the fashion we want. Tenants pay for all the utilities and agree to pay for watering the yard at the rate we set the sprinklers to run.
One other item of note is that we have each of our units inspected for cockroaches, fleas, and bedbugs upon move out, and $85 of the deposit is kept to pay for this. The new incoming tenant is then given a letter from the pest inspection company when they move in that there were no signs of any of those pests at the time of inspection.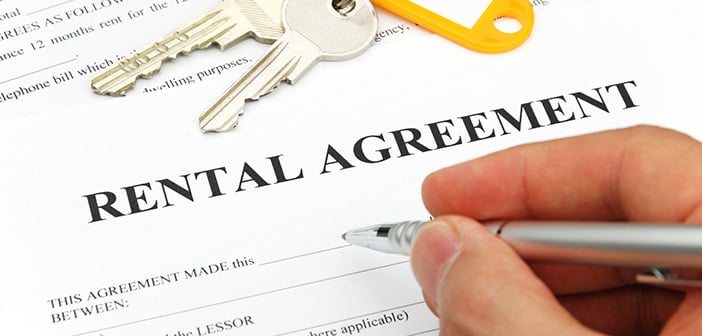 What I've Learned About Maintaining Rental Properties
Our business plan is to own property with minimum maintenance. Often this has meant that we have to update a unit when purchased. However, while we spend more up front, it has worked out fine for us so far by minimizing maintenance issues down the road. Furthermore, we walk each unit two times a year and look for items that need to be fixed or maintained.
In all of our rentals, we do all maintenance of the furnace, AC, smoke detectors, yard, plumbing, snow removal, etc. We check the caulking in the showers; we check for holes in the walls; we check for slow-draining plumbing, leaky windows, leaking water heaters, or inefficient furnaces. We even check the condition of the appliances. It has been my experience that most renters will not take care of the property and yard as well as we do. If a tenant abuses the property, they are charged for it, but sometimes things happen and that is when I have no issues repairing things free of charge.
Related: The Key to Saving Money in Real Estate: Property Maintenance
We do all of this in order to maintain the property. We have built a reputation for having excellent rentals and maintaining a high standard of care. Instead of decreasing our renter pool this reputation has allowed us to maintain a shortlist of people who want to rent from us. It has also allowed us to maintain an occupancy rate over 96 percent in the last three years (including our micro duplex, which is a short-term rental). Doing regular maintenance has allowed us to save money for larger repairs down the road. One example is caulking around the shower/tub. By ensuring the caulking is in good shape and re-caulking if needed, it prevents water from getting behind the shower and rotting the wood.
We use all aluminum-clad doors and windows to prevent the need to repaint. We also ensure that the soffit and fascia is aluminum clad or vinyl. (We don't put vinyl on, but if it has it when we bought it, we leave it.) This costs us more up front, but it saves us down the road in time and maintenance. In three years, I have had four phone calls to fix something.
A Disclaimer for New Investors
As I said at the beginning, this article is focused on the small investor or the new investor. I realize this hands-on approach may not be feasible if you have 50 rentals or hundreds of doors—at least not for one person. However, if your real estate portfolio consists of 10 or 20 or 30 doors or less, it can help you maximize your profits and minimize the time, over the long run, that you spend managing your portfolio. Being a small investor allows for the opportunity to turn your property into a high-quality investment and creates the ability to pick and choose with more prejudice the property you buy.
Just remember you will learn A LOT from your first purchase. You do not need to know it all to buy your first property. Just educate yourself enough to up the odds a little that you will be successful. It is OK to make mistakes, but try not to make the same ones over and over. Put a plan in place, follow it, amend it as needed, and you will be successful!
Do you have any pointers to add regarding the process of self-managing rentals? 
Leave them in a comment below!