So, you're thinking of hiring an agent to assist your investments. It's a great idea in theory—unless you choose a bad real estate agent. Ideally, working with an agent should be an efficient way to find deals and get quickly under contract. When things go smoothly, you can direct more of your time and energy to other aspects of your business.
The trouble is, not all real estate agents will help your business. Some might even hurt it—and because few agents know how to work with investors, you're not their traditional customer.
Looking for a real estate agent? Check out BiggerPockets's agent match!
All traditional home buyers and sellers need is a quality agent. However, if you want an agent to help you with acquisitions, then you need more than that. You need an "investor-focused" real estate agent, which some very good homeowner-focused agents simply aren't a good fit for. It's a "round peg, square hole" sort of deal. You must be extra-alert for red flags, because choosing the wrong agent wastes of time and money. (It's also super frustrating.)
Luckily, bad agent red flags are easy to spot. Be on the lookout for these seven characteristics of a bad agent, and save yourself some pain.
While a real estate license isn't a necessity for all investors, some find it an essential part of their investment strategy. But getting your license can be a long process, involving coursework, exams, and background checks—and, of course, you'll need to find a broker. Learn more about what separates average agents from the great and get all the details on acquiring your license with our in-depth guide: How to Become a Real Estate Agent—An Investor's Guide.
Signs of a Bad Real Estate Agent
Protect yourself, your time and your money. Don't work with a bad real estate agent! Beware of these seven red flags. They'll help you quickly identify agents to avoid.
1. Doesn't ask about your goals or plans
Anyone can do paperwork and gather signature. A good agent ensures they're a good fit for a potential buyer's investing strategies and knows how to help you accomplish your goals. This isn't about poor communication—bad agents are just looking for anyone with a pulse.
If your agent isn't asking questions about what you're looking to accomplish, don't bother looking any deeper.
2. Isn't concerned with a lifelong relationship
A great real estate agent knows businesses are built on lifelong referrals. Working as a buyer's agent leads to working as a seller's agent—doubly so if you're an investor. If the agent you're speaking with doesn't seem interested in forming any kind of lasting alliance, they're probably seeing you as nothing more than a possible paycheck.
Your agent shouldn't be proposing marriage, but if they aren't trying to get a feel for your personality and character, don't invest any more time.
3. Doesn't do much business
Yes, this matters. The best agents get the most referrals and business.
Don't feel sorry for an agent who isn't producing and give them your business. It doesn't help. It's just stupid. Frankly, many licensed agents should not be working—especially not with investors. Giving someone business out of pity prevents them from realizing, finally, that they're in the wrong industry. Don't let pity make your decision.
---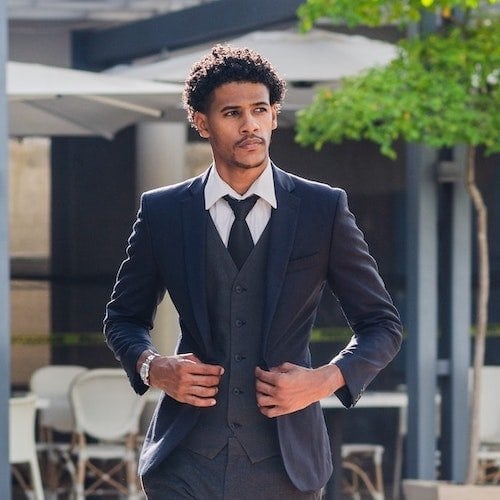 Find a Local Agent Today
The BiggerPockets Agent Finder makes it easy to connect with real estate agents who know the local market and can evaluate properties from an investor's perspective. Here's how it works:
Pick your market
Share your investment criteria
Match with a real estate agent
---
4. Doesn't speak the language of real estate
If your agent doesn't understand how loans, escrows, or offers work, they clearly don't care much for their profession. Even the stupidest person can close a deal. Trust me. But can they close a deal and make sure it's the best deal? Not so much. If your agent hasn't been learning along the way, it means they are apathetic. Avoid them.
Related: 5 Simple Questions Every Realtor Should Be Able to Answer
5. Offers the cheapest commission
Sorry, guys: This one is sad but true. If your agent's biggest value is their cheap commission, that's a problem.
Choosing a buyer's agent because they refund their commission is like consciously choosing to shop at the flea market to save money. It's fine to do—but know what you're agreeing to. The things you buy might not work right. And with an agent, you're probably not getting the best deal.
This goes for agents who want to sell your property, as well. If an agent can't negotiate their own commission, why on earth would you trust them to negotiate your money—which they'll care about even less?
6. Asks what you want to do—but never offers suggestions
You hire your agent because they're more experienced than you are. If your agent is constantly asking for your advice, that's not a good sign. Seeking your feedback for affirmation is fine, but if your agent is letting you make all the decisions, that's a red flag.
Furthermore, you want an agent who does more than just goes through the motions. You want an agent who hustles. Do they hire a professional photographer, or shoot the listing themselves? Do they have connections with stagers?
If they have a listing and it isn't selling, you should hear more than, "We should lower the price." What kind of niche marketing ideas could you employ? What minor upgrades could you do to make the property more sellable? Do you need to hold another open house?
No suggestions? Run away—because they don't know what they're doing.
7. Bad mouths other agents
Pay attention to this flaming red flag. If the only thing of value that your agent can provide is gossip or negative information about their competition, it shows they're insecure and unlikely to be very good. If the agent says too many negative things about other agents, avoid them.
8. Lies… or just manipulates the truth
This may go without saying, but you absolutely don't want to deal with an unethical or dishonest real estate agent. If you catch them lying, walk away before signing a listing. (Or if you already have, get out, if possible—or never use them again.)
If the agent recommends lying about disclosures you should make, advertises false claims, or exhibits any other kind of dishonest or unethical behavior, this is not someone you want to be doing business with.
9. Acts unprofessional
An unprofessional agent can cost you deals by turning off potential sellers—or simply cost you time and energy. Unprofessional behavior could include rude emails, vulgar jokes or profanity, or showing up late.
Professional agents always give a prompt response to any emails, texts, or calls. If they don't get back to you quickly and don't get done what needs to be done, there's no reason to work with them.
10. Won't cooperate
It is important to take your agent's counsel—but you're a real estate professional, too. If an agent is stubborn or believes that they know best about everything, there's no reason to bother. You will be constantly butting heads, and the trouble will be far more than it's worth.
11. Can't figure out what your property is worth
Determining what a property is worth is one of the most critical pieces of the real estate puzzle. The wrong real estate agent simply draws a two-mile radius around the subject property and takes the average dollar per square foot. This is a poor way to run comps and determine value—it can potentially under value the house, leaving money on the table, or overvalue it, leading to longer days on market.
A good agent should run a proper comparable market analysis, assessing precisely which homes best mimic the property you're buying and selling. Only then can you get a reasonable list price.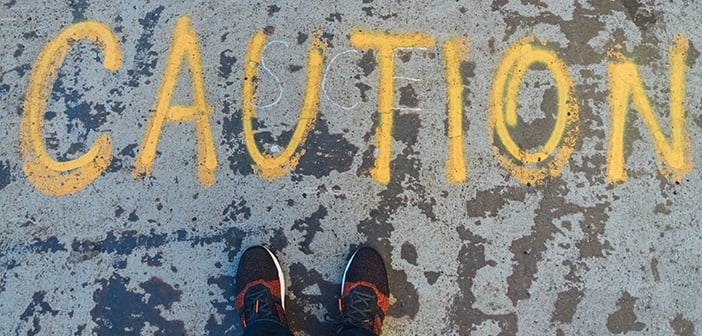 Should Your Agent Be Investor-Friendly?
Investors aren't looking for the same things a first-time homebuyer might be. Generally, you'll want to look for agents that are "investor-friendly." How can you tell? First: Do they have any investment deals? Do your investor friends and acquaintances recommend them?
Here are three signs an agent isn't investor-friendly.
1. Lacks an investor mindset
A good investor agent thinks past what a homeowner wants to understand what an investor needs. For example, a skylight may make a great selling point… for a homeowner. But they are notorious for leaking. Many buy-and-hold investors avoid them all together. Swimming pools are also often great for homeowners, but far more trouble than they are worth for investors.
Some homeowner-focused agents struggle visualizing what a home in terrible shape could become after rehab. But as an investor, you need an agent who knows what the end-user—whether that be a future tenant or home buyer post-flip—wants. They should also understand what is cost-effective for rehab and maintenance, as well as what is most beneficial to the bottom line.
In sum, you need an agent who thinks in terms of cost/benefit and profit/loss.
2. Doesn't understand construction
It isn't essential for an agent to intimately understand construction costs, it is a huge benefit. An agent should, at a minimum, have a decent understanding of what is necessary to rehab a property. Real estate investors generally deal with properties in need of work. Homeowner-focused agents look predominantly at turnkey or minor fixer-upper properties.
For fix and flippers, it's a huge benefit to have someone on your side who knows what they're talking about. Agents unfamiliar with rehabs may feel overwhelmed, or even try to talk you out of buying—regardless of the numbers.
Related: How to Find an Investor-Friendly Real Estate Agent
3. Talks you into deals
This is an important red flag for all real estate agents, but investors should pay particular attention. Typical home buyers may not know a good deal when they see one, so there are times when an agent should try to convince them to at least strongly consider a property.
Investors want an agent who understands that no one deal will make or break their bank account. They simply give advice without attempting to persuade. Preferably, you also want an agent actively willing to talk you out of a deal if they don't believe it makes sense. That indicates that an agent is both a quality agent and a quality investor-minded agent.
A good real estate agent on your investing team is in your best interests. Don't simply write off all agents because it's "trendy."
That being said, if you decide to go the agent route, make sure you seek out a quality agent with an investor-minded focus.
Have you had bad experiences working with a real estate agent? Were there warning signs?
Share your thoughts in a comment below.