Keeping track of personal expenses and business expenses from your latest flip or BRRRR project on one credit card can be an extremely difficult task. One way around this is by getting a business credit card!
Outside of making you or your bookkeeper's job easier come tax time, there are a number of other benefits, such as cash back and rewards on things like flights, hotels, and gift cards! Small business cards can be used by any level of entrepreneur, from big-time house flippers to mom and pop property managers to first-time house hackers.
Even if you do not have an LLC you can still apply for a business card for real estate projects. Business cards can even be used for house hacks or live-in flips. If you are not currently using a business card for all those trips to The Home Depot or other rehab expenses, you are missing out on thousands of points and dollars in cash back.
Finding the right card for your real estate (or any other type of) business can help you earn that next vacation for very little money out of pocket—or even free!
Best Small Business Credit Cards
Here are some cards that offer awesome small business rewards:
The Chase Ink Business Preferred Card offers 80,000 bonus points when you spend $5,000 in the first three months, PLUS you earn 3X points on travel purchases and certain business categories on the first $150,000 you spend. You can get additional employee cards at no cost along with no foreign transaction fees. Add in the auto rental collision damage waivers and trip insurance, and this turns into a great business travel card for a nominal $95 annual fee.
Related: What's the Best Travel Rewards Credit Card?
For businesses that make most of their purchases in one or two areas (hardware stores perhaps), the Chase Ink Business Cash card could be the right card for you. There is no annual fee, and the card offers 5 percent cash back on your first $25,000 in combined purchases at office supply stores and on internet, cable, and phone service purchases each account anniversary year; 2 percent cash back on your first $25,000 in combined purchases at gas stations and restaurants; and 1 percent cash back on all other purchases. Plus, Chase has been aggressively courting new business customers to its Ink brand, so new cardholders currently have the opportunity to earn $500 bonus cash back after spending $3,000 on purchases within the first three months of account membership.
Best Practices for Credit Cards
If you are new to using credit cards, they can either be a very powerful tool or a detriment to your financial well being. There are some rules of thumb to keep in mind when you're building up your rewards point stash.
1. Pay off your card every month.
First and foremost, pursuing rewards programs doesn't make any sense if you're carrying a balance on your cards. If you're not able to pay off what you're spending every month, then this isn't the right time for you or your business to try to take advantage of these card offers. Pay off your debt and be in a place to pay off your cards every month before you start gathering up rewards points.
2. Pick a favorite (or two).
When you're first starting out, it's best to stick to one airline or hotel you want to earn points for until you have acquired all the points you need for a specific trip. Having smaller amounts of points on a bunch of airlines that don't fly to your destination or hotels that aren't in your travel city doesn't do you any good.
Decide where you want to go, research the airlines and hotels in that city, look up cards that offer corresponding rewards, apply for the cards, and start earning!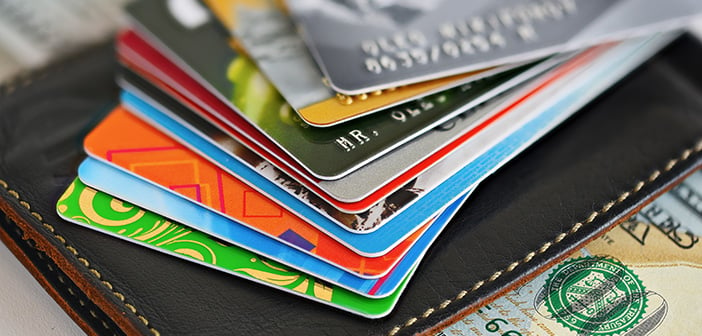 Related: How Airbnb Helped Us Pay Down Credit Card Debt, Buy a Primary Residence, & More
3. Join loyalty programs.
Hand in hand with starting to collect rewards points is joining the loyalty program for the airline and hotel you're choosing. Many of these loyalty programs come with bonus points for joining the free loyalty program, as well as upgrade options.
4. Keep track of your offers and points.
There's no sense spending almost the minimum spend, only to miss out on the bonus by a few dollars. An example of this would be opening up multiple cards at the same time, only using one card for all your spending, and then missing the bonus for the other card because you didn't track your spending and points toward the bonus.
Once you have earned the bonus, keep track of all your points, where they are, and when they expire! You can keep a spreadsheet with all the information, and there are even apps to help you out. Read the fine print when you join the programs, too. Many times, as long as there is activity within the account (including adding more points to the account), the points don't expire.
Following these tips can help you make the most of your rewards, especially when you're first starting out.
Interested in more tips? Scott and Mindy interviewed Lee Huffman on Episode 27 of the BiggerPockets Money Podcast. The episode is filled with suggestions for keeping track of your points, making the most of your points by stacking offers, and why you should have multiple cards in your wallet.
Looking into getting a business credit card? Which perks are attractive to you?
Leave a comment below!