Do you spend a lot of money? If you're reading this, you're probably a Westerner, and you're probably a big spender (at least compared to your ancestors—and the rest of the world).
Have you ever had the nagging thought that maybe you could be earning more points, more rewards, even cash back on your credit card? I know I did. So, I did some research. And I learned that I had left a boatload of rewards on the table. For years. Decades.
I fixed it, and I am writing this to help you avoid my previous fate—and to help you get what you deserve when you spend your hard-earned money.
Did You Know You Could Use Your Purchases to Travel the World Super-Cheap?
This is not a scam or some bait and switch. There's intense competition for your credit card purchase dollars, and you are the target. And the beneficiary.
Recently, Cory Binsfield wrote that Dave Ramsey is Wrong: You Don't Need to be Debt-Free to Hit Financial Freedom. I would add that Dave Ramsey is wrong about credit cards, too. Well, sort of.
Credit cards don't have to be scary, evil devices that lead everyone into a quagmire of debt.
That said, if you have trouble controlling your spending, please don't get a credit card. See "The 5 Dangers of Applying for Credit Cards."
I don't want to be the source of you stumbling. And a lot of people do stumble.
Collecting miles and points may not be for you if you don't:
Pay your bills on time
Live within your means
Have a credit score of 700 or more
Pay attention to detail
Track your credit card balances
But that's not you, right? You're a responsible spender, and you're brimming with self-control, right? If so, read on.
Who remembers life before the Internet? How did we get access to information? How did we find our way around town? How did we learn the truth about semi-boneless ham?

Related: 7 Novel Ways to Use Credit Cards for Real Estate Investing
Like with everything else you ever needed answers for, there are lots of websites and forums about where and how to squeeze the most points, miles, and rewards out of your credit card purchases. This article is only a brief introduction to some of these websites. Check these out:
There are many others, but these should get you pointed in the right direction.
Anyone with a business—and most real estate investors in particular—tend to have a lot of expenses. Many of these expenses can be charged on credit cards that produce valuable rewards. We might as well make our spending work for us.
I made this mistake for years and lost an untold amount of rewards. I've been using Google AdWords since its inception well over a decade ago. I advertise residential real estate at Smith Mountain Lake in Virginia's Blue Ridge Mountains. I pay the Big G anywhere from $2,000 to $8,000 per month.
Until this past year, I put all of these expenses on a debit card that obviously drew the funds straight out of my bank account. I never got into debt. But I never got any points, either.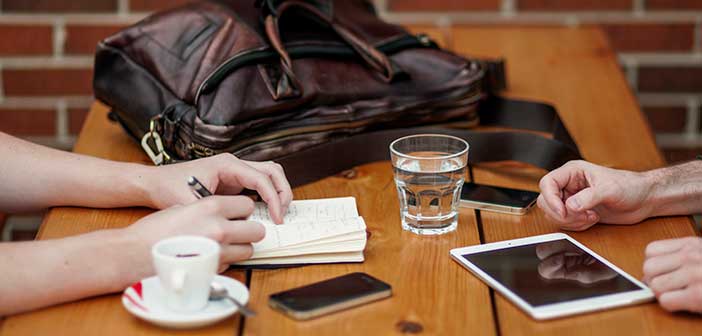 Then my chiropractor told me how he racked up hundreds of thousands of miles on his card because he plunks down the vast majority of his expenses there.
That made me jealous. I had to learn more. That sent me down this road, and I now put all my Google, Bing, and Facebook ads (and much more) on my American Express Business Gold Rewards Card.
There are at least three ways to earn rewards with credit cards:
Points for travel
Points to buy other merchandise
Cash back from your purchases
Generally speaking, cash back and using points for merchandise are the least lucrative ways to make credit cards work for you.
Two Avenues to Your Rewards
You can earn credit card points through two avenues: everyday spending or bonus offers. Bonus offers are the fastest and most lucrative way to earn points.
Like I mentioned, I spend thousands per month on online advertising with Google, Bing, and Facebook. I chose online ads as a "bonus category," so I earn 3x points per dollar of advertising with my American Express Business Gold Rewards card.
My project manager, Ben Kahle, has a card called the Chase Sapphire Reserve. It is known as one of the very best travel credit cards on the market. This card offered a bonus of 100,000 points by the holder spending $4,000 in the first three months. Those 100,000 points are worth $1,500 toward flights, hotels, or car rentals! In addition, the Reserve offers 3x points on all dining and travel purchases, which is great for continuing to earn points after the bonus.
His annual fee is $450, but it gives him a $300 per year travel credit. This means that any travel-related purchases like flights, hotels, rental cars, tolls, parking, or taxis get instantly reimbursed up to $300 annually. So the net annual fee is $150, which isn't bad considering the array of other benefits included.

Related: How to Be Smart About Credit Card Debt When You Have Student Loans
Ben has another card called the Chase Freedom, which offers 5x points on rotating categories. For the second quarter of 2017, the category is grocery stores and pharmacies. It has a zero annual fee.
Analyze Your Lifestyle
The process to select your card starts by analyzing your lifestyle and spending habits.
Do you enjoy traveling? If so, focus on credit cards that offer travel benefits. Some cards offer free checked bags, priority boarding, airport lounge access, free hotel breakfasts (even continental!), and rental car status.
What categories do you perpetually spend the most money on?
Does your business incur regular expenses? Where do you spend most and can you turn this into points and rewards?
What are your goals with credit card spending and rewards? Begin with the end in mind.
Find the credit cards that have purchase bonuses in your category of spending and begin making your purchases work for you!
Conclusion
If you're not putting a large portion of your regular purchases on a high-rewards card, you may be leaving thousands of dollars on the table each year. This post is meant as a teaser to motivate you to learn more about credit cards, miles, and points.
There is no way to quickly cover all of the issues and information you need to make a good decision. There are literally dozens of blogs and websites devoted entirely to this subject. Some people make a living reviewing cards and writing about it!
So now I'm calling on BiggerPockets readers to share your stories and tips about using credit cards to earn rewards and travel.
We want to hear from you in the comment section!