Personal Finance
Parents: Stop Contributing to 529 Plans for College. Use This Superior Method Instead.
You've just had a child or you're watching your child grow up. "College savings" is lingering in the back of your mind. How do you save for college? What vehicles exist? How much should you save?
Want more articles like this?
Create an account today to get BiggerPocket's best blog articles delivered to your inbox
Sign up for free
There are four methods that I find folks generally use to research college savings plans, usually in this order: (1) ask mom and dad; (2) Google it; (3) ask friends or neighbors in passing; (4) ask a competent financial advisor or CPA. Sometimes clients will come to me before tapping into any of the other three resources above. As a result, they don't waste time utilizing poor college savings methods.
I always suggest to my clients that they consider who they take advice from. Are mom and dad in a similar financial and income position to you? Do your friends own real estate and a business? If the answer is "no," then why are we taking financial advice from these folks?
Today, I'm going to bust the myth that 529 plans are great college savings tools. I'm going to show you a much better method that only real estate investors and business owners can use. But first, let's talk about why 529 plans are good.
The Pros of Using 529 Plans
Tax-Deferred: Your contributions to 529 plans often qualify for a state level tax deduction. Limits are generally imposed, so you will need to check with your state to understand what those limits are.
Account Earnings: Similar to other types of accounts, your 529 plan monies can be invested in various assets (i.e. stocks/bonds) and grow at a tax deferred rate.
Generous Maximum Contribution (Front Load Contributions): Most states place a limit on the total contribution limit per 529 plan, but they are very high (think $400,000). On an annual basis, there is generally not a limit on the maximum amount of contributions you can make except for the plan's total contribution limit. You may not receive a tax benefit for your total contribution if you contribute large amounts. Check with your state.
Multiple Plans: There is no limit to the number of 529 plans you are allowed to have. You can have multiple 529 plans in multiple states, though you may only receive tax breaks for contributions to your home state's 529 plans.
Anyone Can Contribute: Anyone has the ability to contribute to your child's 529 plan. These contributions are considered gifts so the gift tax rules must top of mind, but if you can convince family or friends to contribute to your child's 529 plan, it can happen!
No Expiration: 529 plans never expire and you can change the beneficiaries whenever you'd like. If one of your children does not use the entire amount of funds within the 529 plan, the beneficiary can be changed to the next child. Any remaining funds in the 529 plan can be saved and used for future grandchildren.
No Genius Penalty: If your child is a genius (I hope they are!), your 529 plan will allow you to withdraw an amount equal to the scholarship received by your child without paying a penalty. However, when you withdraw those funds, you may owe taxes on the withdrawal. So the smarter your child is, and the larger the scholarship amount, the more you can withdraw from the 529 plan without penalty.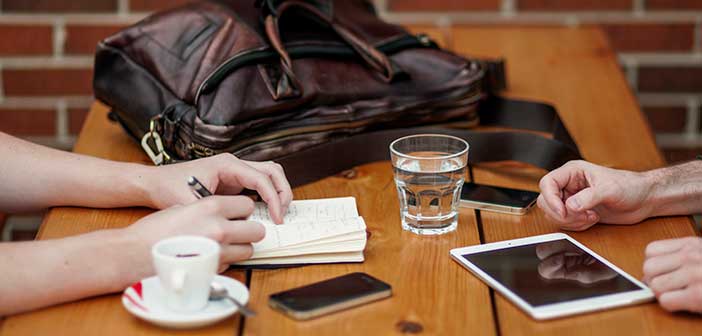 Related: 4 Tips for Recent College Grads Seeking Financial Freedom
The Cons of Using 529 Plans
The Tax Benefits are Nominal: You have to pay tax on the contributions at the federal level, meaning you do not get a federal tax deduction for contributing to a 529 plan. This is not tax efficient, as federal tax deductions are much more valuable than state tax deductions. We want to maximize our tax efficiency with each dollar, and contributing to a 529 plan will not allow you to do that. Additionally, the absolute value of earnings on your contributions, while tax deferred, are so small that that the tax "savings" are moot. Run a few examples in a handy spreadsheet, and you'll see what I mean.
Funds Must be Used for Qualified Education Expenses: You can only use the funds in a 529 plan for "Qualified Education Expenses." Though the list of constituting Qualified Education Expenses is rather large, you still must prove that the funds were used for Qualified Education Expenses.
You Lose Flexibility: My clients know that I'm huge on structuring your tax and financial position to allow for flexibility and adaptability. When you contribute to a 529 plan, you lose flexibility of utilizing those funds because you can only use them for Qualified Education Expenses; otherwise, you're facing penalties for withdrawing the funds. Maximizing flexibility will allow you to maximize your tax efficiency, and unfortunately, a 529 plan will not allow that to happen.
Who Has the Education Crystal Ball? No one knows what higher education will look like in 10-15 years when your children go to college. Further, we have no idea how much or how little it will cost. Why lock into something that looks good today but may archaic when (and if) your children go to college?
Your Child May Not Go to College: What if your child decides not to go to college? What if college is for the STEM folks and everyone else can go to trade school? You're pretty much up the creek without a paddle. There are too many "what ifs" to derail utilizing a 529 plan.
Limited Investment Choices: You likely won't have access to the entire range of choices you would otherwise have in a different type of account. Again, we want to be as flexible as possible, yet this is another limit.
What Real Estate Investors Should Do Instead
Real estate investors and business owners are a different breed of people. Because you have chosen to expand your income streams, you also receive access to tax strategies that someone with a regular ole W-2 job does not have.
Behold the better college savings plan for you and your child: hire your kids.
You can deduct payments to folks who you hire to work on your rentals or help grow your business. Who says those folks can't be your kids? When you hire your child in your business, you get to pay them for services rendered and subsequently deduct those payments on the federal and state tax levels.
Again, each dollar we pay our child will qualify for a federal and state tax deduction. We're already off to a better start compared to a 529 plan.
So, we pay our child for services rendered, but does the child have to file a tax return? Not if you pay them less than $6,350! You see, everyone (yes, everyone) gets a standard deduction of $6,350 (as of 2017). If anyone earns less than their standard deduction, they don't have to file a tax return. So, your child literally receives tax-free money that you received a federal and state tax deduction for.


Related: Leasing a Rental to Your College Kid: Smart Financial Move or Potential Disaster?
Let's put some numbers behind this: You pay little Sam $6,000 for services Sam provided to your rental portfolio for the year. Your federal tax rate is 33%, and your state tax rate is 8%, so your total tax savings on this $6,000 is $2,460 ($6,000 x .41). Your child receives the entire $6,000 tax free. So by simply paying your child for services rendered to your real estate portfolio, you've increased your family's net worth!
OK, so we've paid our child. What's next? Now we open a Roth IRA in the name of the child. Since you are the fiduciary of the child's bank account and the Roth IRA, you will direct a $5,500 contribution into the Roth IRA of the child. The cool thing about Roth IRAs is that you can always withdrawn the contributions tax and penalty free. When your child turns 18 and goes to college (if they go to college), they will have a large amount of Roth IRA contributions that they can withdraw tax and penalty free. They can use those funds to pay for their college experience (rents, food, books, tuition) and not just Qualified Education Expenses like a 529 limits you to.
There are also likely to be earnings in the Roth IRA by the time the child goes to college. You can't withdraw these tax and penalty free unless they are a qualified distribution. However, a first time home buyer can withdraw $10,000 as a qualified distribution from a Roth IRA and not pay taxes or penalties. How awesome is that?
So let's recap. We paid our child a certain amount for rendering services to our real estate portfolio or business. We get federal and state tax savings on that payment, and the child does not owe any taxes due to the standard deduction. We then open a Roth IRA for the child and contribute up to $5,500 of the child's payment into the Roth IRA. We do this for a decade, and when the child goes to college, their Roth IRA will act as a sizable college fund. The child can withdraw the contributions made to the Roth IRA tax and penalty free. The child can tap into the earnings portion of the Roth IRA when they purchase their first home.
So, over the years, we've sheltered an immense amount of money from federal and state taxes, we've created a college fund for our kids, and we've taught our kids the value of work.
And as you can see, the more kids you have, the more money you can move.
Drawbacks and Cautions
You may not receive a current federal and state tax deduction if this method results in a passive loss. But that loss will become suspended, so you will be able to take advantage of the tax savings at some point in the future.
You will also need to develop a job description for your child. You will have to make the case that you were either going to perform the child's work tasks yourself or hire another person to do it. I highly recommend working with an advisor on this.
The money that you pay your child must actually hit their bank account and stay in their bank account or move into their retirement assets. You cannot move money into the child's account and then use that money for your own use or move that money back into your bank account. This is called tax evasion, which means fraud, and you'll set yourself up for failure.
You likely can't pay your one-year-old $6,350 for rendering services to your rental portfolio. Tax court cases support the age of seven for physical labor, so keep that in mind. But that's not to say we can't pay your one-year-old for modeling. When the HGTV stars bring their young children on the shows, do you really think their children aren't being paid for their modeling services? If the HGTV stars have a smart accountant, you can darn well guarantee they are using this method!
Would you consider using this method to help fund your kids' college?
Let me know your thoughts with a comment.