The concept of being a landlord sounds simple enough: Purchase a property, find trustworthy tenants, sign a lease agreement, and sit back and watch the rent come in.
Unfortunately, the property management business is rarely this straightforward, and many new landlords are overwhelmed by all of the steps required to successfully manage rental properties.
The general order of operations and standard best practices can seem complex until you can build an operating procedure that works best for you. Generally speaking, the tenant lifecycle involves seven stages: vacancy, screening, leasing, move-in, occupancy, ending tenancy, and move-out.
1. Vacancy
The beginning of every tenant lifecycle kicks off with an empty rental property. If you've never had a tenant rent your property before, you'll want to make sure the unit is cleaned and fully prepared for someone else to live in. Invest the time and money in high-quality photos that will showcase your property's interior and exterior features as you get ready to list it for rent.
If you've been renting the property and are simply dealing with tenant turnover, take advantage of the unit being empty and tackle any repairs or maintenance issues that need to be addressed.
This is a great time to start building tasks into your operating plan. Check the base of toilets for proper sealing, change HVAC filters, check smoke detectors, etc. If there are any non-emergency renovations that you've had on your list, this is the time to cross them off.
Before moving on to the next stage, your last step is to create a rental listing that includes all of the details and photos of your property. Elaborate on location, pricing, differentiating features, community, the application process, and general lease terms. Put together a marketing plan that might include online listings and syndication networks, flyers, yard signs, and word of mouth. You'll know the word is getting out about your available property once the phone starts ringing and emails start coming in.
---
More on landlording from BiggerPockets
Whether you're buying your first buy and hold property or an experienced landlording pro, these articles from BiggerPockets will help you finesse your rental game.
Landlording & Rental Properties
What defines you as a landlord and sets you apart from the competition? If you struggle to answer this question, you should consider branding. Establishing a brand can be a…
---
2. Screening
Once you've started marketing your available rental property, it's time to start scheduling showings and considering potential tenants. The COVID-19 pandemic has opened the door to options like virtual property tours or self-guided tours, but (safe) in-person showings with landlord and tenant both present are still the popular option.
Whichever method you choose, be sure to provide all necessary information like rental applications, rental criteria, and property information to weed out unqualified or uninterested tenants from the get-go.
It is important to review your state's regulations before you begin processing rental applications. In many states, landlords are required to process applications in the order received, while in other states, you may be allowed to review and process multiple applications at once.
Call current and previous landlords, work and character references, and consider scheduling a tenant interview to ask any additional questions you may have. Tenant screening is a vital part of the screening process and you should follow best practices according to your state regulations when it comes to background and credit checks.
3. Leasing
After you've screened qualified applicants and selected a tenant, you'll need to enter into a lease agreement. This includes creating the lease agreement, scheduling a move-in date, calculating move-in costs, and having both parties sign the finalized lease agreement.
It's best practice to have the tenants sign the lease first and make sure both parties receive a copy of the signed lease agreement.
4. Move-in
At this point, you should have agreed on a move-in date with your tenant and collected all applicable move-in fees before handing over the keys. Review any final rules or regulations and create a plan for when and where your tenant will pick up keys to the property.
Consider putting together a welcome packet that includes important information like contact info, a copy of the lease, rent payment instructions, move-in inspection paperwork, property rules, and tenant portal details.
5. Occupancy
Hopefully, this is the lifecycle step where you'll spend most of your time. Once your tenant has moved into your rental property, your focus should shift to property management and building a strong landlord-tenant relationship.
Consider how you will address any issues that arise like late rent payments, tenant complaints, lease violations, or emergency maintenance issues. Plan a regular inspection schedule (seasonally is a good place to start) and share the schedule with your tenants. This will help you stay on top of maintenance issues before they become bigger problems.
Tenant turnover is one of the biggest cash flow killers for rental properties, so increasing retention rates will help you in the long run. While you can't prevent tenants from moving for personal reasons like job relocation or family, you can take a few small steps to keep vacancies at a minimum. Prioritize your landlord-tenant relationships through open communication and timely responses to tenant requests. Stay on top of maintenance and keep your rental priced at a fair market value.
If you find long-term, reliable tenants who pay rent on time and take care of the property, do your best to hold onto them for as long as possible.
---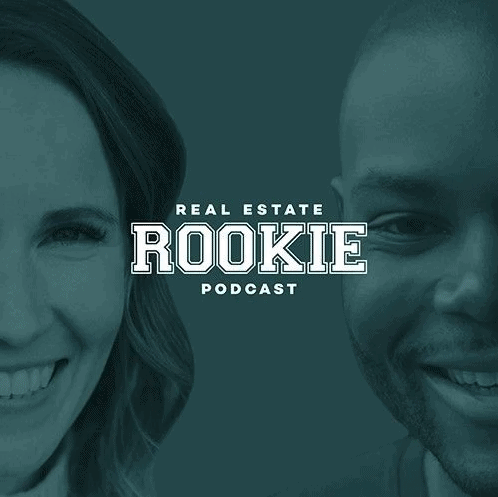 Ready to build your investment empire?
Think of us as your personal trainer. From detailed breakdowns of real-world deals, to one-on-one coaching sessions and a warm, welcoming community, hosts Ashley Kehr and Tony J Robinson bring on a wide range of guests to tackle the "newbie" questions you've wondered about but might be afraid to ask.
---
6. Ending tenancy
Whenever your lease term ends, you and your tenant have the option to either extend the lease or end your lease agreement. If your tenant is interested in sticking around, you can either move to a month-to-month agreement or enter into a lease renewal with new dates and terms.
Ending a tenancy can be driven by various factors, from a tenant simply wanting to explore other options to the consequences of a lease violation. To end a lease agreement, written communication is required and often must follow state-specific regulations. This goes both ways. If a tenant intends to move, they must provide you with a letter of intent, and if you are ending the tenancy, you must send notice to vacate, usually at a set period of time before the lease ends.
7. Move-out
The move-out process is an important step in wrapping up the lifecycle of one tenant before you move on to another. Like move-in, provide detailed instructions on logistics and timing for move-out dates, cleaning, and handing off keys.
Conduct a move-out inspection to ensure the tenant has complied with all requirements and note any maintenance issues that need to be addressed before another tenant can move in. Calculate and return any security deposits promptly.
Like anything in life, the tenant lifecycle and property management steps can be unpredictable and complicated. However, most scenarios will follow this common general outline, giving you a framework to set your expectations.
Along the way, you can anticipate multiple interactions that will define your landlord-tenant relationship. It is important to stay on top of tasks and best practices to effectively manage your properties, build positive relationships with your tenants, and keep your properties profitable.
Note By BiggerPockets: These are opinions written by the author and do not necessarily represent the opinions of BiggerPockets.