I recently closed on my first multifamily apartment building. In case you are considering investing in one yourself, here are my biggest takeaways from the process.
Want more articles like this?
Create an account today to get BiggerPocket's best blog articles delivered to your inbox
Sign up for free
6 Lessons I Learned by Acquiring My First Apartment Building
1. Reach out.
There are people who will help you when you are in need. I gave Gino Barbaro a call, along with Matt Faircloth, as well as other local investors I know. They've done it before, and you can pull from their successes, along with their failures. This will help mitigate your risk. I do not recommend trying to do it all on your own.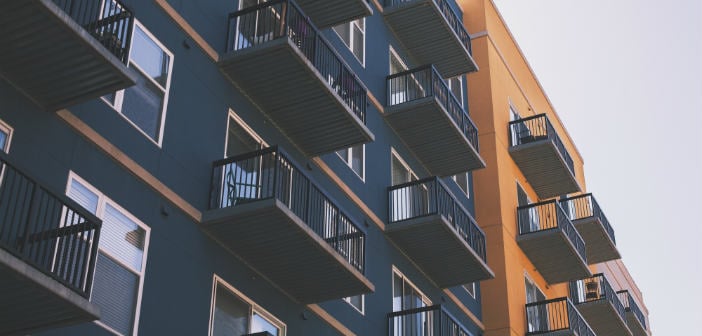 Related: Is it a Bad Idea to Buy an Apartment Building for My Very First Deal?
2. Consider what needs to be inspected.
During our inspection, we walked ALL the units, and had the inspector inspect them ALL as well. The building had 46 units, and the report that came back was close to 100 pages of repetitive information. I do advise walking all the units, but having the inspector inspect them is unnecessary. Our cost doubled in the compensation we had to pay the inspector by going the lengthy route.
3. Be ready for the workload.
My partner and I have been involved in over 1,000 single family home real estate transactions. Still, this deal was no easy feat. At the same time, I still believe that the time it takes to acquire one 46-unit apartment building is a lot less than acquiring 46 single family homes.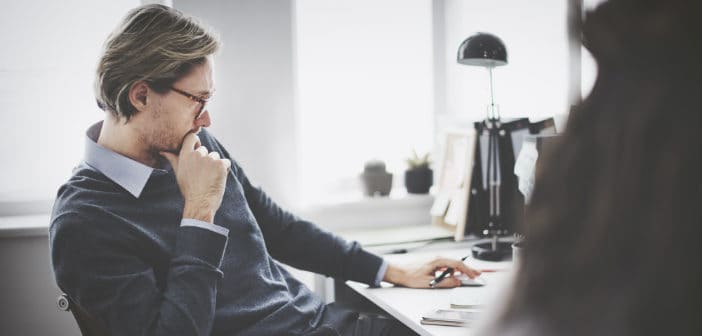 4. Underwrite conservatively and trust your numbers.
We had the property inspected thoroughly. Still, there are some things you just won't be able to foresee. A couple of units experienced fire damage, for which we simply underwrote the rehab costs more conservatively. The building had issues with water intrusion, which the inspector pointed out. Commit first, and then figure out the rest later. As long as you underwrite conservatively, you'll be fine. Shout out to E-money on our team who specializes in deal underwriting!
Related: 12 Surefire Ways to Increase Revenue in Your Apartment Complex
5. Be patient.
Conversations with the seller started in mid-October. We did not close on the property until February. We encountered 3-4 delays due to weather. The seller started the process of replacing the roof on one of the buildings, and the closing of the property was contingent upon that. We also had to go back and forth on price until we finally came to an agreement, and then we went under contract.
6. Let your team do its work.
Do not try and do everything yourself. Yes, I wanted to be involved in every aspect from underwriting and negotiations with the seller to bidding out the project. Though I was involved in every aspect of this first deal, as we start the renovations on the project, I am stepping back more to allow the right team members to handle the trench work.
How was your first multifamily purchase? What were your biggest lessons? What are your concerns about giving it a try?
Lucas Mills

Physical Therapist Assistant

from

Springfield,

Missouri

Replied over 2 years ago

What does it mean to underwrite conservatively? I'm not sure what the term underwrite refers to in this context. Does this mean your rehab costs were more conservative on the units with fire damage, etc.?

We add extra padding in our rehab costs to take care of any worst case scenarios. Often times that worst case scenario does come about.

Morgan Slusar

Investor

from

Calgary,

Alberta

Replied over 2 years ago

Thanks! I also didn't know what underwriting meant. Looking to do ,y first multi family in Edmonton in th next year, and this was helpful.

Chris Soignier

Realtor

from

North Richland Hills,

TX

Replied over 2 years ago

Congrats, and best wishes, on your acquisition!

Thank you for the kind words. What was the biggest takeaway from the article for you, Chris?

Congrats keep up the good work!

Thank you for the kind words. What was the biggest takeaway from the article for you, John?

Hernan

Replied over 2 years ago

What was the hardest part in the process of buying the apartment complex?

Finding the deal. We looked at quite a bit before we found this one.

Andrew Allen

Investor

from

Austin,

Texas

Replied over 2 years ago

Hi Sterling, what is the end of this sentence? I am curious! "In his free-time he trains for a World Record…."???

Training for the world's fastest fireman's carry! Thank you for asking.

Justin Young

Investor

from

Honolulu,

Hawaii

Replied over 2 years ago

I, too, am starting with single family investing to get my feet wet but am realizing that if I just had the contacts to get started with small apartments, I may have the same amount of risk when compared to single family but much more reward. Good luck to you in acquiring more apartments. Maybe one day you'll get a phone call from me when I decide to jump into apartments.

I look forward to that call, Justin. Glad you enjoyed the content.

Karl B.

Rental Property Investor

from

Los Angeles,

CA

Replied over 2 years ago

Congratulations, Sterling! What was the largest multi-family you have prior to the 46-unit? Also, was the jump easier or tougher than you had anticipated prior to the experience?

Thank you for the kind words! My involvement in multi-family was mostly through managing and on the purchasing side just single-family. The jump was not tough at all. I had the experience going in from the hundreds of purchases/transactions I have been involved in-in the industry. Are you considering the jump to MF, Karl?

Thank you Sterling for the taking the time to chronicle the things you thought were important to share. My brother and I plan to get into multifamily soon. The prospects is a little scary and I appreciate reading your take aways. Thanks.

Glad you enjoyed the article. If I can help you in any way as you venture into multifamily please let me know. best of wishes, Kirkland.

Joe Moore

Rental Property Investor

from

Los Angeles,

CA

Replied over 2 years ago

Congrats! Is this an Indy property?

Vania Castillo

Investor

from

New York City,

New York

Replied over 2 years ago

Congratulations Sterling in your new endeavour and thank you for sharing this tips!!

congratulations, keep us updated as you go along I'm looking to get into apartment buildings myself.

Will do. Glad you enjoyed the content.

Phil Morgan

Investor

from

Amherst,

Ohio

Replied over 2 years ago

Great article Sterling! You referred to your team a few times, I am guess your had a team in place far before this purchase? Assuming with 1000 SFH deals you have been doing this for awhile. I have a few duplexes that I manage myself and now have an investor and want to look at a larger 24+ unit building. What kind of team members should I have in place before making this jump?

Yes, I had a team in place prior to the acquisition. Key team members: property manager, leasing agent and a office administrator You can have your property manager wear all those above hats depending on how skilled they're. At scale you will want to add additional team members to fill those roles. Hope that helps.

How do I contact you directly ? Thank you.