Let's talk about Zillow in terms of getting into home buying.
Over the years, there has been a lot of talk about these so-called "iBuyers." One of the biggest ones is Open Door, which raised billions and billions of dollars.
You also have the likes of Offerpad, there is another one called Knock, and of course. the most recent one, Zillow Instant Offers. So this is my take on all of these iBuyers.
iBuyers in the Real Estate Industry
I'm a big believer in people and always have been. Even though the saying goes, "Business is easy—people make it difficult," I still believe that a real estate agent is going to be the one to sell your property.
People buy people. Good real estate agents can do wonders in the home-selling process.
I get it, there are a lot of shady real estate agents out there, and real estate agents are starting to be viewed as secondhand car salesmen. It's kind of unfortunate, but that's the stigma that is starting to surround them. That's why a lot of these iBuyers are coming out of the woodwork and setting up these unusual business models—concepts that are predominantly tech-oriented.
Related: Zillow Continues Quest to Take Over Real Estate With Move Into Mortgages
Why iBuyers Are Good for the Industry
Look, I like the way that all of that is going, because I do believe that real estate is in need of some sort of disruption. I feel that the real estate industry in general has not been disrupted by some kind of new revolutionary tech.
We still do transactions the way we have for many, many years. So I like where it's going, but I don't think these iBuyers are really going to take off or make any significant dent in the real estate industry.
Again, it's because people buy people. I truly don't believe that out of the five million transactions that happen in the U.S. every single year, iBuyers could take over the entire amount of sales that happen.
Why iBuyers Are a Bad Idea
Here's another bit of caution. What happens if all of these iBuyers buy homes from various home sellers, and then the market pulls back 10 to 20 percent?
It can happen! I'm sure all of you guys remember in 2008 and 2009 with the global financial crisis and housing crisis. The market pulled back even more than that.
So of course in a market cycle downturn, it does happen and the market does pull back. That has me thinking what's going to happen to all of these iBuyers if they're sitting on too much inventory that they can't sell?
Sure, they can rent out these properties, but that's ultimately not their business model. They buy these properties at a cheaper price to market. They spruce them up a little bit, similar to a flipper. They relist them, and then hope to sell them and make their fee.
I like the concept, but I don't believe that it's going to disrupt the market the way the media is talking about right now.
Zillow Is Not Great
Another thing that I want you guys to remember is I've spoken to a number of investors over the years that use Zillow when they're looking at certain investment criteria or numbers on a transaction—especially the Zestimate. Guys, in tertiary markets like Toledo, Ohio, the Zestimate is inaccurate.
The algorithm that Zillow uses is not good. It fails consistently.
So please, I'm begging you, make sure that you don't solely rely on the numbers that you see on Zillow.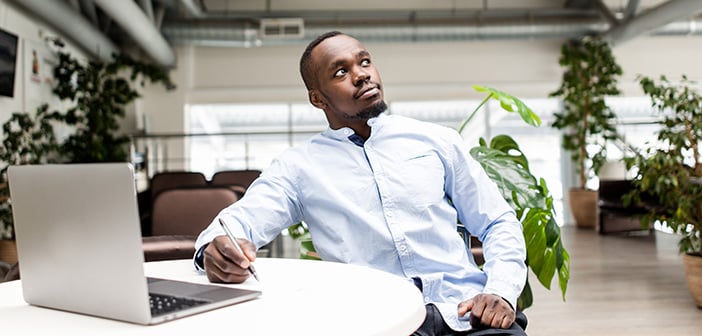 The Danger of Relying on Zillow's Numbers
The property taxes can sometimes be inaccurate, and the Zestimate is inaccurate very often. So do your due diligence in other ways.
Check out the property taxes on the county record website, potentially get an appraisal on a property, and speak to other successful investors in the area who know the value of the market. Get a real estate agent to do a BPO, look at comparable sales on the MLS, or get an agent to do that for you.
Once again, as great as Zillow is—and they truly have done amazing things—they're inaccurate in tertiary markets. So don't solely rely on whatever you see on Zillow.
Related: Attention: PLEASE Stop Searching for Real Estate on Zillow and Trulia
THIS Will Overshadow Zillow as an Industry Disruptor
Last but not least, what I think is going to disrupt the real estate industry is 100 percent commission brokers. I see a new wave of brokerages coming up and truly taking the market by storm.
You have companies like EXP Realty, Fathom Realty, and there's another one in California called Block Realty. These guys are doing some amazing things with the 100 percent commission model.
I see a lot of agents flocking to these types of companies because they are virtual and have no brick and mortar office. It's a unique concept; it's a different concept. No one wants to pay their broker a commission split anymore, because a lot of agents feel their brokers aren't doing enough work to earn that commission.
If you look at iBuyers, where everything is done online and virtually, and then you look at 100 percent commission brokers, my belief is still in the real estate agent selling your home and doing a good job more than tech ever will. I truly think that could be the next wave and something that could revolutionize the real estate industry.
That's my opinion on Zillow, all of the iBuyers and where I see the real estate industry going. Take it for what it is.
I think that 100 percent commission brokers that focus heavily on tech are truly going to take over.

What are your thoughts?
I'd love to hear from you in a comment below.