Possible tenant stating no pet fee
11 Replies
Mike Flora

Investor

from

Menifee,

California
posted over 3 years ago
I have a possible tenant stating they do not have to pay a non refundable pet fee to have two small dogs live with them in our property because they are therapy dogs for her dad of which she is the caretaker for. To my understanding of this, which I will ask my lawyer about but wanted to see what you guys say, I cannot discriminate against my possible tenants and I'm not by charging a pet fee. I'm not denying them a chance to submit an application and rent out the property whatsoever, but since there are dogs they need to pay the fee. This is in Riverside county of California. Anyone else deal with this before?
Tracy Streich

Real Estate Broker

from

Tulsa- OKC Oklahoma
replied over 3 years ago
Be very careful. You cannot charge a pet fee or deposit for a documented therapy animal. It is very easy to get the documentation. If they are documented they are not considered pets and you cannot charge a pet or animal fee. There are plenty of attorneys on her side of this that love to take on HUD lawsuits. You can deny them for something else but you cannot just make up something random. It has to be consistent across all your applicants.
Andrew B.

from

Rockaway,

New Jersey
replied over 3 years ago
From my understanding, you cannot charge a pet fee or deposit for tenants with Service animals or Emotional Support animals, but you do have a right to confirm that the animal is properly registered as an emotional support animal, and that there is a true medical need for it. (However tenants can and do get fake certificates online)
I do not know many specifics, or what the proper documentation or agencies is, so I suspect you get local legal counsel to advise you. I believe you can get into hot water if you handle this wrong, as I believe Emotional Support Animals falls under ADA compliance.
That being said, from your account of it I think she is lying, and if you can find another reason to deny her, I would suggest it.
Account Closed
replied over 3 years ago
A landlord has to make reasonable accommodations for assistance animals or can face a suit .The tenant only has to provide a letter from a doctor or therapist to classify the animal as an assistance one. I would tread very carefully and consult an attorney .The service animals are not pets and you may be opening yourself up to legal problems if you demand a pet deposit .
@Mike Flora I'd check out this information from HUD, it outlines a lot about what service animals are and how housing plays into that: https://portal.hud.gov/hudportal/documents/huddoc?...
According to HUD: An assistance animal is not a pet. It is an animal that works, provides assistance, or performs tasks for the benefit of a person with a disability, or provides emotional support that alleviates one or more identified symptoms or effects of a person's disability. Assistance animals perform many disability-related functions, including but not limited to, guiding individuals who are blind or have low vision, alerting individuals who are deaf or hard of hearing to sounds, providing protection or rescue assistance, pulling a wheelchair, fetching items, alerting persons to impending seizures, or providing emotional support to persons with disabilities who have a disability-related need for such support. For purposes of reasonable accommodation requests, neither the FHAct nor Section 504 requires an assistance animal to be individually trained or certified. While dogs are the most common type of assistance animal, other animals can also be assistance animals."

Also, I'd talk to an attorney because as you can see in this story: https://www.justice.gov/opa/pr/justice-department-... things can go poorly if you lose a lawsuit due to charging pet rent for an assistance animal (this includes emotional support animals).

I'd look into your local regulations too. Best of luck to you!
Michele Fischer

Rental Property Investor

from

Seattle,

WA
replied over 3 years ago
Smile brightly, tell the applicant you love to accommodate assistance animals, and tell them you only need this form completed to proceed. Few will jump through the hoops. In this case, be sure to establish that both are therapy dogs, as only one qualifying would allow for fees for the second.
FORM TO REQUEST AN ASSISTANCE ANIMAL
We are committed to granting reasonable accommodations when necessary to afford persons with disabilities the equal opportunity to use and enjoy our rental properties.
Under the Fair Housing Act, a person with a disability is defined as a person who has a physical or mental impairment that substantially limits one or more major life activities. Reasonable accommodation may include waiving or varying pet polices and fees to allow an Assistance Animal. An Assistance Animal is an animal that does work or performs tasks for the benefit of a person with a disability, or provides emotional support or other assistance that alleviates one or more symptom or effects of a person's disability.
Please complete this form completely and return it to us. All information will be kept confidential, except as otherwise required by law.
Today's Date: _______________________
Name of person with disability requesting accommodation: _____________________________
What is the species of animal? __________________________
Provide the name and physical description (size, color, weight, license) of the animal:
_______________________________________________________________________________
Does the animal perform work or do tasks because of the disability? _____________
If Yes, please provide a statement from a health or social service professional indicating that you have a disability and explaining how the animal is able to do work or perform tasks that alleviate one or more symptoms or effects of your disability.
If No, please provide a statement from a health or social service professional indicating that you have a disability and how the animal alleviates the symptoms or effects.
Please attach statement with any additional information and contract information for the professional completing the statement.
_______________________________________ _______________________
Signature of Person Making Request Date
_______________________________________ _______________________
Signature of Person with Disability Date
Mike Flora

Investor

from

Menifee,

California
replied over 3 years ago
Thanks for all the responses, I have not yet talked to this possible tenant, just text and email so far and she should be calling me today. I wanted to have more info on this before we spoke and yes I would rather pass on these people becoming my tenants but I would definitely follow the law and rules of this situation and not discriminate. I have no problem removing the pet fee if it's rendered to do so by law. Once I speak to her about the property and she sees our requirements I'm hoping she will just pass on our property.
Bob B.

Investor

from

Roswell,

GA
replied over 3 years ago
If you search Emotional Support Animals Certificate there are a multitude of sites offering certificates. Here is how easy it is to get a certificate.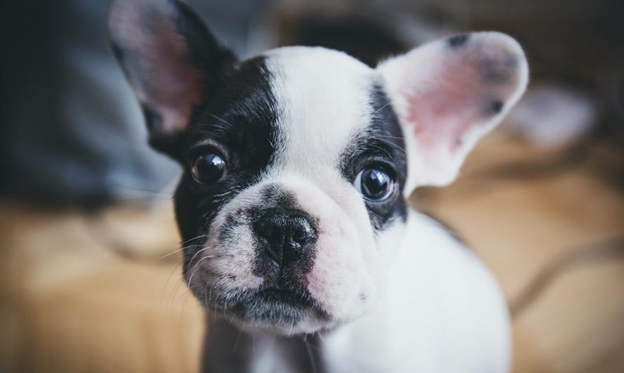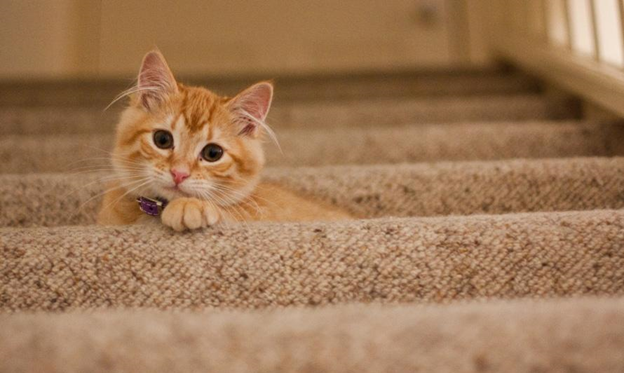 What is an ESA?
ESA stands for Emotional Support Animal. ESA's are an important part of a person's comfort and well-being. Many people suffer from a multitude of debilitating emotional distress, ranging from just wanting to feel more comfortable all the way to depression or PTSD. ESA's help people FEEL better. Many pet owners will get their animal certified as an ESA so that the animal can travel with them and live with them wherever that may be.
Does my pet get entered into a government registry?
No. There is no such registry for emotional support animals. Some sites promise to "register" your animal into a government database, which simply doesn't exist for ESA's. All you need in order to prove that you animal is an official ESA is a letter written by a licensed therapist stating such.
What if I don't qualify for an ESA?
If a therapist reviews your assessment and you don't qualify, you will be issued a full refund on your letter.
How fast can I get my letter?
We have expedited delivery options to choose from. By choosing "priority delivery" this ensures that you will get your letter emailed to you within 48 hours (usually faster) as well as have a physical copy of the letter mailed by USPS Priority Mail. You can also save money by not choosing the delivery option, which means you receive a digital copy that you can print out yourself.
How long is my letter good for?
ESA Letters are good for one calendar year. We make it easy to automatically renew your letter each year, and at a discounted rate.
What is the difference between a service animal and an ESA?
Service animals are trained to perform specific tasks and are essentially allowed to go anywhere their handlers go. Emotional support animals are not specifically trained for anything. ESA qualifications are based on the owner needing the animal for comfort. Since the animal isn't trained for specific tasks, they can still be turned away from public places (ie restaurants, shopping centers, hotels etc). However, once people find out that your animal is an Emotional Support Animal, they are much more likely to allow your pet to stay.
Does my animal need any specific training to become an ESA?
The short answer is no. As long as your animal is well-behaved, there should be no problems with your ESA letter. The ESA letter is based on the owner's needs, and not dependent on any specific training for the animal. However, even with an ESA letter, the owner is still responsible if their animal causes damage to property or harm to others. In most cases, people who are seeking an ESA letter have well behaved animals, so there are rarely issues that cause people to call the letter into question.
What laws protect me and my Emotional Support Animal?
Emotional Support Animals are protected under the Fair Housing Act, Air Carrier Access Act as well as the Americans With Disabilities Act (ADA). These laws were put into effect to ensure that people who require specific types of treatment to aid in their mental health cannot be discriminated against.
How do I know this is a legitimate service?
There are many sites out there that do not offer legitimate ESA services. At Therapy Pet, we use real licensed therapists to review your assessment and take any necessary steps to assess your need for an ESA. Our letters will contain the license number of the therapist assigned to your assessment. If people call your letter into question, it can be easily legitimized by verifying the therapist who wrote it.
Can I have multiple Emotional Support Animals?
Technically speaking, yes. However, prescribing multiple animals to one person for emotional support is completely up to the therapist. Each case would be specific to the person's needs. It is certainly possible, but there would need to be a reason that makes sense in order to be prescribed multiple ESA's.
With a travel letter, is my animal allowed to fly with me on planes?
Yes, and this is one of the greatest benefits of an ESA letter. Of course, there are certain things to be aware of. The animal must be well behaved and not cause problems for other passengers. We strongly recommend contacting your airline before flying and letting them know that an ESA will be accompanying you. They have to offer reasonable accommodations.
Will my landlord accept my ESA letter?
Yes, because of the Fair Housing Act. A person who is prescribed an ESA must be offered reasonable accommodations. There are very few exceptions to this rule. The letter also allows you to bypass breed and size restrictions, and not be forced to pay additional rent and/or pet security deposits. Being said, owners are still responsible for the behavior of their animals. An ESA letter does not allow you to bypass responsibility for damages caused by the animal.
Is there anything else I should be aware of before purchasing my ESA letter?
ESA letters are a great way to help live a better life and work towards being the best version of yourself. At Therapy Pet, we believe that pets can offer the same bond of companionship that friends, siblings and loved ones can. There are many options of how and where to get an ESA letter. We strongly recommend doing your homework before choosing where to purchase your ESA. Many sites out there are not providing a legitimate service. A few red flags will be sites that offer to register your animal in a government database, sites that only offer accessories and no actual letter, and sites that don't provide the credentials of their therapists. The actual letter written by a licensed therapist is REQUIRED to have an official Emotional Support Animal. At Therapy Pet, we provide everything you need.We can answer any questions you may have by contacting us here:
Linda S.

Investor

from

Richmond,

Virginia
replied over 3 years ago
To my knowledge, you can't charge a pet fee for a service animal. If everything else is good with their application, I'd contact her past 2 landlords and ask about the condition of the place when she left? Also, you could put in your lease that you require monthly inspections of the property, and require things get fixed ASAP.
Stewart Wyne

Rental Property Investor

from

Atlanta,

GA
replied over 3 years ago
Definitely a question for your local attorney, as this could be different for different states or even counties.
I would require them to provide proof of service animal, or even confirm it. I've know many people to abuse this, even print fake docs from online to get their pets special privileges.
You could also waive the fee, but then negotiate another area to compensate. For example, maybe require a 2 year lease rather than 1.
More important though, focus on weather or not this seems like a great tenant. You don't want to be penny wise and pound foolish. Meaning, don't lose a great tenant, or get in legal trouble over a $300 fee. In my experience, people with pets tend to stay in a property longer than single people with no responsibilities. So take that into consideration.
Irina Belkofer

Real Estate Broker

from

Cleveland,

OH
replied over 3 years ago
Unfortunately, they don't have even to prove that it's a service animal, just anything from their doctor would suffice.
I had a checker called me and asked questions about her "friend" with disability and service dog (my properties are "no pets"). I answered as I had to by law that I'd be glad to accommodate her dog and everything but she has to pass the background check and income requirement just like everybody else.
Never heard from her again.
HUD is specifically checking out on landlords if their know these guidelines. No pet fees or pet rent for service animals, no extra security deposits - you treat pets like people.
Doesn't mean you can't refuse to rent - but not for that reason. Only standard qualification which the tenant doesn't comply with
Ed S.

Investor

from

Oskaloosa,

Iowa
replied over 3 years ago
Lots of great points.
I would want papers from vet regarding shots, etc.
I would require letter from tenants Dr. regarding need for critter as well.
I would require liability insurance coverage (AND & AND) be named as additional insured!
That pit bull bites someone, you don't want to get bit in the *** (yes -- pun intended -- LOL).