Smart landlords use rent collection apps to make property management more effortless. Apart from allowing tenants to make timely online rent payments, the best property apps help manage other crucial aspects of your landlord business. Some of the features to look for in online rent collection apps include lease management, rental applications, listing vacancies, and handling maintenance requests.
But not all online rent payment systems are created equal. So, if you're looking for a free rent collection app or want to invest money in a paid-for app, you need to know what you're getting.
Let's discuss 10 must-have features of property management apps. But before diving in, here's why you should collect rent from tenants online.
The Benefits of Rent Collection Apps
There are many challenges to running a successful property management business. With the COVID-19 pandemic in 2020, landlords face even greater tests in keeping their businesses running successfully. Even before the coronavirus crisis, payment problems were top on the list of landlord concerns.
Related: 6 Financial Apps to Automate Bookkeeping, Tax Deductions, Savings, & More
Although there are many ways of collecting rent online, the most successful landlords use rent collection apps. These property management solutions let tenants pay rent by credit card, debit card, or make an ACH payment. Since most folks pay for things electronically, it seems logical to eliminate paper rent checks and encourage digital payments.
And some rent collection apps offer even more benefits when it comes to managing rental units. For example, you can schedule recurring payments, send out automated rent payment reminders, and monitor payments in real-time.
Using rent collection apps speeds up the rent payment process and improves cash flow from rental income. Landlords who use property apps rarely need to wait on late rent payments. After all, it can take seven days from when a renter mails a paper check until the money is available in your bank. Can landlords really afford to wait that length of time?
10 Must-Have Features in Rent Collection Apps
The most essential function of any property management app is online rent collection. But what additional components should you look for to help manage rental properties?
Here's what else the best rental property apps can do for you.
1. Collect late payment fees
Automatically calculating late fees for missed rent is an essential property app feature. As long as it's in the lease agreement, collecting late fees can reduce the tenant's risk of paying late.
But calculating late fees is an extra hassle that landlords can do without. For example, you've got grace periods to calculate. And if you collect rent on days other than the first of the month, it can get complicated to collect late payment fees.
2. Accept and process rental applications
The top property management apps allow potential tenants to complete rental applications online. This feature not only saves landlords time, but it is also easier for tenants. Landlords can customize applications, accept processing payments, and view the status of applications.
Related: How We've Automated Much of the Follow-Up With Potential Tenants
3. Carry out credit checks and background checks
Applicant screening is one of the most crucial tasks landlords do. Rental apps should feature background checks for criminal history and credit ratings. Many landlords realize that screening tenants is one of the most important ways to prevent future evictions. Tenants can request and pay for the background check automatically as part of the rental application.
4. Electronically sign lease documents
When choosing a property management app for your rental business, make sure it has features to sign documents electronically. eSignatures are legally binding and can help streamline the application process. For example, the information in the rental application automatically merges into the rental agreement.
Also, keeping electronic lease documents makes it easier to manage tenants in the future.
5. Offer flex pay or bi-monthly payments
With the impact of COVID-19 on tenants' ability to pay rent, many landlords had to develop creative payment solutions. The National Multifamily Housing Council reported that many apartment operators need to be flexible when collecting rent.
Some rent collection apps offer bi-monthly rent payments, accept partial payments, allow deferred payments, or enable shorter payment schedules. The latest rent collection apps are already COVID-19-friendly and allow for flexible rent payments.
6. List vacant rental units
Healthy cash flow in a successful property management business depends on keeping vacancies to a minimum. Many free and paid-for apps such as Buildium, Appfolio, Cozy, RentDrop, and RentTec Direct automatically list vacant rental units on the top property listing services.
7. Manage maintenance requests and schedule inspections
Excellent property maintenance is vital to attract the best tenants. So, any property app you use should allow tenants to make maintenance requests, send documents, or attach images or videos. As a landlord, you then have full control over the maintenance work. You can assign work to contractors, monitor progress, and pay contractors—all from within property rental apps.
Related: The Landlord's Ultimate 34-Step Property Management Checklist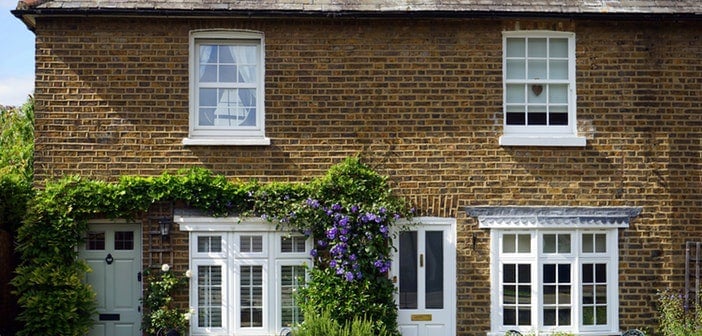 8. Reporting to credit bureaus
Property management apps that report to credit bureaus benefit both landlords and tenants. First, landlords can use the credit reporting feature as an incentive for tenants to pay rent on time. Second, tenants love the ability to report rent payments to credit agencies because it helps them build their credit scores.
9. Tenant communication
Property management companies know that success depends on clear and open communication between tenants and landlords. Always look for rent collection apps that have built-in chat functions. You should be able to send tenants SMS messages, email, or message them directly in the app. Communicating through the app is secure. But it also allows you to send bulk messages to keep tenants informed.
For example, during the COVID-19 pandemic, landlords were able to keep tenants up to date on policy changes, extra hygiene practices, and convey important announcements.
10. Connect to accountancy software
Robust accountancy features should be at the heart of any property management app. Accountancy features allow landlords to track payments, reconcile bank accounts automatically, keep track of bills, and create budgets. Using such a property management app can save you hours of work every month.
The Best Rent Collection Apps
Rent collection apps help streamline property management and make the day-to-day life of a landlord easier. When choosing a property app for your business, don't just think about online payment methods. Look for a multi-functional app that helps manage leases, communicate with tenants, carry out background checks, and more.