Your property manager has an extremely important job to do: take good care of your investment. A responsible manager does this by finding quality tenants to rent your property and motivating those tenants to stay long-term by taking care of their needs, as well as the property.
They face the challenge of acknowledging and meeting the needs and desires of the tenants and communicating with them effectively, but ultimately, they work for you. It's important that they have your back when it comes to issues with tenants, evictions, and maintenance requests.
There are a lot of questions you could ask when vetting a property manager—these will get you started and lead you to the follow-up questions that will help determine whether they're the right fit for you, your property, and your long-term goals.
15 Questions to Ask a Property Manager
1. How long has your company been managing properties?
This will tell you how established the company is and give you an indication of their overall level of experience. You want your property manager to have reliable contractors they regularly work with, for example, because this means you'll have high-quality work done around your property without hassle.
If they are just getting started, they may not have these contacts in place yet. Additionally, they may not be familiar with local ordinances and market trends they need to know to successfully complete a job.
2. How big is your company? And who will be my go-to person when I have issues?
It is important that the company have multiple people working in their office or on their staff. If you have a single contact and they happen to be on vacation when a snow-pocalypse comes along and your roof caves in, you're going to be in a lot of trouble.
Find a property manager who has their own staff ready to handle any situations as they arise.
Related: Rental Property Risks: Don't Fall for These Shenanigans!
3. What are your fees? How much to renew a lease? Find a new tenant? Monthly management fees? Service calls? Do I pay if the unit is unoccupied? Any other fees?
These vary from market to market but should be pretty consistent (if not exact) from one company to the next within your area.
Expect to pay about one-half to one month's rent to renew a lease and 10 percent of monthly rent as a monthly management fee.  Keep in mind this is all negotiable, though, so do your research to find the best fees you can get.
4. What are the terms of our contract?
Ensure that you always have a way to get out of a contract if you are not happy with the way your chosen company is managing your property.
5. How many rentals do you currently manage?
A property management company should be able to provide an exact number very quickly. There is no hard rule about how many clients a company should have, but that figure should be commensurate with the size of their staff.
A company with two employees, for example, should not be managing 600 properties on their own. And a company shouldn't need a staff of 10 to manage 40 properties.
6. What is your vacancy rate?
Again, you want an exact number right away. "Low" or "we hardly ever have any vacancies" is not good enough. Your property manager should be regularly pulling metrics and data for this stat and others to prove their track record.
Also, it is important to know what vacancy rate your market is accustomed to in order to know if a company is competitive or not.
7. What types of properties do you manage?
Retail, commercial, and residential rentals are all different and need to be managed in unique ways.
A commercial management company may not be the right choice to manage a single family home, as the type of tenant and application process is different from those of a commercial real estate property.
Tenant issues will also be different, making it important for a property manager to be familiar with the type of property you own.
Related: Here's How to Mitigate Your Risk When Buying Property at Retail Prices
8. What are your rental rates based on?
Good managers know the market well and constantly keep tabs on the variables that affect the market. It is important that they know how to analyze a market to ensure they're securing their property owners' market rent prices, at a minimum.
9. How quickly do you fill vacancies?
The key here is to ensure a property manager is not sacrificing the quality of tenant to get someone in the property quickly.
You will likely spend a lot more time and money evicting a bad tenant compared with waiting a few extra days or weeks to find a good tenant who will pay their rent and take care of your property.
10. What are the applicable fair housing laws?
Here you want to feel confident that your property manager understands both the local and state fair housing laws.
Violating these laws could result in court time and hefty lawyer fees, so it is imperative that your property manager fully understands and enforces these laws, without exception.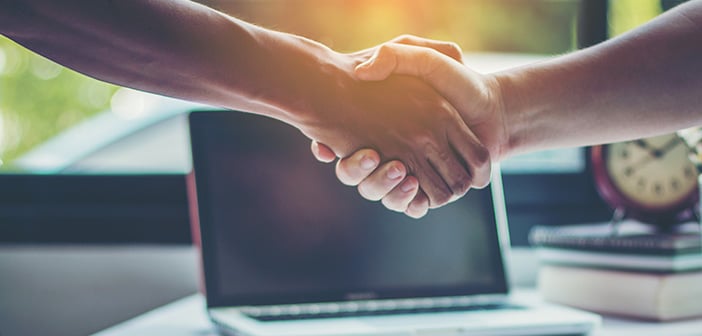 11. Are you insured?
A property manager should always carry errors and omissions insurance, as required, and should also have a general liability policy at $1 million or more.
If they don't give you these details, push for them until you get specifics, and then ask for proof.
12. How long are units typically vacant after turnover?
Two things are important here: time and turnover procedures. If your property manager claims they can turn over your unit in three days, they probably aren't doing a very good job of inspecting and ensuring systems are maintained in order to keep the unit in good condition for the next tenant.
Ask for them to provide you with a detailed plan for turnover and a timeline of around 30 days to get a property ready for the next tenant. Ask about the methods they then use to find the next qualified tenants.
13. How do you handle tenant service requests?
Ensure that your tenants can easily communicate issues with the property management company and that the property manager is doing their part to inform you as appropriate.
They should know how to take care of your property, as well as how to best work with tenants in a timely manner.
14. How and when will you provide me with updates about my property?
Typically, a monthly report will accompany your rental income. But you'll also want to know what type of maintenance issues require notification.
You can specify when and how you want to be reached and for what reasons to ensure smooth communication processes.
15. Do you invest in real estate?
While this isn't a necessary requirement, it may be beneficial to work with a company that also invests in real estate. Investors understand how important your asset is to you and will hopefully treat yours just and they want theirs to be treated.
This is not an all-encompassing list and you can ask plenty more questions, but this will get the conversation started. Ensuring your property management company is qualified, has the support they need, and has a good reputation will help you sleep better at night.

What kinds of experiences have you had with property management companies?
Let us know in the comments below!
Hiring a property manager is not to be taken lightly. There's a lot to consider when entrusting an outsider to handle your business. Here are some critical questions to ask that will help you determine whether a manager is the right fit for you, your property, and your long-term goals.