It's out there. On the interwebs. On Facebook. My wife and I discussed it for months. Now my parents know. My business partners know. And yes… now the world knows.
I QUIT MY JOB.
Real estate, we are on full time, baby. It's time to focus on nothing but building this real estate empire. Oh, and my assistant starts in a week.
Now let me backtrack for a moment. I've LOVED my job at the church. I am a worship leader and have been for many years. I believe I've been given a gift with music and have thoroughly enjoyed my time at the church. It's been a very difficult time deciding what I am supposed to do and where I am supposed to go in my professional life.
But it was clear. The deals kept coming. And the partners kept calling. And the business kept growing, deal after deal, and month over month. So, real estate it is…
Over the course of the last six months, we have flipped nearly 20 houses, found private financing in the tens of millions, are on track to nearly quintuple our rental portfolio in a year, adding almost half a million dollars to our net worth. In a year.
I am writing this because I think it's worth it to hear: If you want it badly enough, if you're willing to work at it hard enough, if you put your mind to it—you CAN accomplish it.
Your dreams are at the mercy of your ability to create your world as you see it, visualize it, and put it into reality. Your dream is at your will.
I'm a huge fan of Tony Robbins, and one of the things I've taken from his teachings and reading his books is that we need to give consistent messages to our brain, our body, and out of our mouths. How much do you believe in yourself, that what you are saying is actually what you want?
Related: How I Acquired 18 Units (& Quit My Job) 2 Years into Buy & Hold Investing: An Interview
For years, I've said to every person I knew that I wanted:
An investor/partner with $1MM
To have our entire household's expenses covered by rental income in 12-24 months
To own 100 houses and have 1,000 under my management company in 5 years
To be a millionaire by 40
We are well on our way. We have amazing investors, private money funders and partners. We will have our monthly expenses covered in a few months with passive income. Our goal of 100 houses will be accomplished (at our current pace) within 24 to 36 months. And No. 4 we will be here sooner than we dreamed.
It's not just about the money. It's about the lifestyle, the options, and the time with my family. It's about watching my children grow and spending time with them. It's about changing communities by making beautiful, safe, and affordable houses for our rentals. And creating incredible renovated homes through our fix and flip business.
Although some people are not about partners, we've found incredible success, friendship, and sustainable growth through the development of relationships with the partners we work with. It's been a wonderful model that has worked well for us and that will help not only us, but also those few willing to work together with us to create a legacy for our families and the wealth to help change the lives of others.
I want to offer a few ways for you to think about how to move past your fears, to aid in your motivation, and to build your confidence.
4 Lessons Real Estate Has Taught Me
1. You're going to screw up.
Face it: You're going to blow it! I have. This year, last year, probably this month. I've blown it on inspections, on scope of work, on managing things.
And you know what, that's part of it. Things happen. Sometimes we're at fault; sometimes we aren't. But that's part of this business. That's why we have a cushion and why we have some cash on hand to fix stuff (like the THREE AC units I had to fix in the month of May… ouch). I don't mean go and do something stupid. I just mean try your best not to beat yourself up if you miss something—or if you didn't miss anything and something still didn't go quite right.
It's OK. Get back out there, and go get the next one.
2. You're going to make money…  just maybe not how you think you will.
Real estate is a business of understanding the market. You have to change as the market changes. Right now flips are hard to find. But other kinds of deals aren't. We are still making money. We are still adding cash flow and equity.
Be picky, but don't be afraid to pull the trigger when you find a good deal. I made more money on a little rental contract for a deed deal this week than I have made on some $150K-plus flips with partners. You just never know.
3. You need to learn to enjoy successes, both big and small.
Did you get your first deal under contract? Awesome! Did you get a new rental? Or a couple deals? Or your first flip deal to close? These are important things. Don't let them pass. When we close a new deal, sometimes we will have a little celebratory sushi dinner or I'll grab a little something for my wife.
Most of the time for us, it's about a little moment to celebrate and being grateful for what we have. No matter what, give thanks for it, and then get back after it.
Related: I Quit My Day Job, Retired Early & Started a New Venture Using Real Estate: Here's How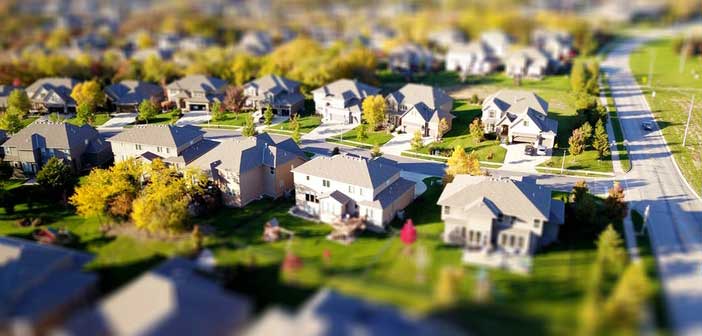 4. Make sure you have your big "why."
I've written on this before, but write out your "why." Make it compelling. And then go after making it happen. For me, it's my family. It's leaving a legacy for generations. It's about philanthropy for children in need and providing our wounded veterans a safe place to live after serving our country. It's about building a business that serves the city I love, doing something I love.
Real estate has changed my life. I wish you the biggest successes in your own real estate business and hope this compels you to go and DO whatever it is that drives you. Grow it, dream it, build it, believe it, and whatever IT is will come to fruition. You just have to have the patience, the persistence, and the intestinal fortitude, to see it through.
Have you quit your day job to invest—or is it your end goal to do so? What have you learned along the way?
Leave a comment, and let's chat!