Most people will read the title of this blog post and immediately think of the following things:
Want more articles like this?
Create an account today to get BiggerPocket's best blog articles delivered to your inbox
Sign up for free
Lack of money
Mis-management of money
Vacancy
Taking too long to rehab a building
Giving up
And the list can go on and on.
Yes, these type of things can certainly slow you down and stunt your growth.
However, nothing is as dangerous in this business as distractions.
To illustrate this point, I am going to share a recent real-life example of a distraction that we faced in our business.
Distractions Masked as Opportunities
About a year ago, my husband renovated a dilapidated mixed use building in our trading area, which is Trenton, NJ. The first floor was retail space, and the second floor was a two-bedroom apartment. Both spaces were in need of a complete gut renovation.
Before our crew went into the property to clean it out, Matt asked me if I wanted to come along to take a look at the new property we just purchased. He told me that I needed to come along to see all the collectibles that this previous owner had in the property. One of my favorite parts about this business is walking through these units when they are full of stuff. I have picked up some neat things along the way. I, of course, was excited to tag along.
Related: How to Focus on Your Next Big "One Thing" for Mobile Home Investing Success
As we walked through the building the next day, I noticed collectible items EVERYWHERE. There were so many interesting and random collectibles, such as Beanie Babies and Christie Auction catalogs. Now, most of you reading this blog post know what a Beanie Baby is. These small stuffed animals were hugely popular in the 1990s. To our surprise, Beanie Babies are no longer worth much, so the endless bags of Beanie Babies ended up being thrown away.
On the other hand, the Christie Auction catalogs were actually worth something (at least some of them were worth something). The previous tenant did not have a few of these catalogs; he had over 1,500 catalogs in his apartment.
Yes, I said 1,500 catalogs!
After walking the building, Matt explained to me how valuable these catalogs were in the market. I was surprised to hear this since I had never even heard of these catalogs in the past. Christie's offers around 350 auctions annually in over 80 categories, including all areas of fine and decorative arts, jewelry, photographs, collectibles, wine, and more. The price of these auction items range from $200 to over $100 million. Bottom line: This is a VERY high end auction house. As Matt told me over and over again, these catalogs were worth quite a bit according to eBay — anywhere from $5 to $20 each.
So, Matt insisted that these catalogs get boxed and that our team would eventually get around to selling them on eBay, and we would make all of this money! Everyone agreed, and during the building's renovation, the catalogs were stored in the building garage.
Spending Time & Energy on Distractions
After finishing the renovation of the retail space and apartment, the retail tenant expressed interest in renting the garage space from us. We kept putting him off because we still had all of these Christie catalogs stored in the garages and had nowhere else to store them. Well, at the same time, we bought the dilapidated building across the street. It also needed major renovation. Therefore, as we put together the plans for the building, the Christie catalogs got moved from the garages into this space. Our tenant was happy, and as a result, we charged him a monthly fee to rent the garages from us (which increased our cash flow).
Over the next few months, we had our property manager meet people from several auction houses to see if they wanted these Christie catalogs and to take on consignment. Time and energy was being spent trying to figure out what to do with these valuable Christie catalogs.
At the same time, plans and construction were moving along in the building, and the time came that we needed the space that these 95 boxes of catalogs were taking up. Yet again, we had to do something with 1,500 Christie catalogs. Matt hemmed and hawed about these catalogs. Every time he talked to me about these catalogs, he kept bringing up that these were of value and he was not prepared to just give them away.
As the wonderful voice of reason, I reminded him that he missed the window of opportunity and now needed these gone from the space so that construction did not slow down. He agreed and told me to list them on Craigslist. I posted them for FREE on a Monday afternoon, and I had 10 people respond within a couple of hours. By the next day at 1:00 p.m. (and three car loads later), all 1,500 catalogs were gone, and we had our space free to finish construction.
Yes, there was a value to these Christie catalogs.
Yes, we could have figured out a place to store these catalogs.
Yes, we could have made some money from them as a result.
All that being said, the bottom line is that these catalogs served as a distraction to what we are in the business to do — buy, renovate, and hold (or sell) property — not sell items on eBay.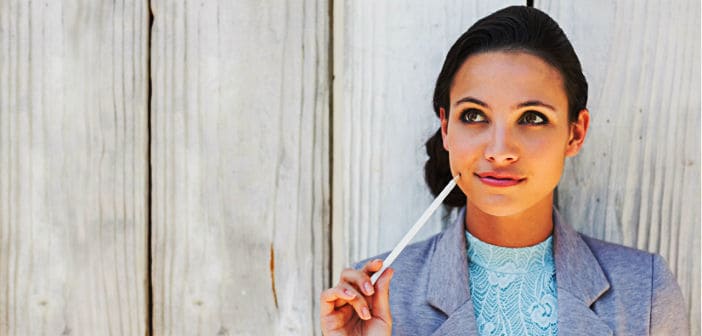 Related: Overwhelmed? Here Are 10 Steps to Find Your Focus (& Buy That First Property!)
Finding & Maintaining Your Core Focus
Whether you are a part-time or full-time real estate investor, you are constantly faced with distractions. Over the years, we have allowed distractions to take us off our core focus and for time to be wasted. I believe distractions are the biggest killer in this business because they suck your most valuable and treasured asset — time. You can find more properties, money, people, etc., but you canNOT get back time lost due to distractions. After many years in the business, I can honestly say that the best thing you can do is to limit distractions.
Here are some suggestions on ways to limit distractions:
Get specific and crystal clear on your goals and areas of focus.
Don't allow anyone or anything to distract you from YOUR goals and areas of focus.
Review your yearly goals on a monthly and weekly basis so you're constantly reminded of what is most important to you.
Assess regularly where you are spending your time and what distractions need to get eliminated.
I hope this story on distractions helps remind you to stay as far away from them as you can. It is hard sometimes, as distractions can appear to look like opportunity, but in the end, they are going to take you away from your core business and your most important goals.
What distractions have gotten in your way? How do you limit distractions?
Thanks for reading! Happy investing!