So, you've deep cleaned the house, the junk drawer is actually organized, and you've watched every single series on Netflix… twice. Now what?
You're probably craving some social interaction at this point. I get it—even the most introverted among us are starting to get a little stir crazy. But in light of, well, everything going on, getting together in groups of any size is not an option.
As social distancing is the norm right now, we need to get a little creative when it comes to networking. Luckily, there are plenty of networking opportunities online. Let's dive into some practical tips for networking while stuck at home.
How to Network While Quarantined
BiggerPockets
Let's start with the obvious! You're here right now, so when you're done reading this awesome article, go over to your profile page, and I want you to take a look at a few things.
If you want to grow the number of connections you have, you need to look at your profile from the standpoint of a complete stranger. Ask yourself these questions:
Does this seem like someone I would want to connect with?
Do they communicate well?
Are they trustworthy?
If you can answer yes to these questions, then you've got a solid profile.
A couple of things make this possible.
First, make sure you have a good profile picture. This is really important. I've had people reach out to me with no picture, and my first instinct is always no.
A profile picture adds elements of trust, personality, and transparency to your profile. And there's no excuse not to have one. It's not like there's a barrier to entry on this one, guys—hold up your phone, smile, upload.
You're looking good!
Make sure your entire profile is filled out—the more information you share about yourself, your goals, the types of deals you've done (or are looking to do), the better. There are many areas on your profile that allow you to communicate these details in helpful, organized ways. I highly recommend putting an introductory video up there, as well.
And don't worry if you're a newbie and you've never done a deal—just be honest about your goals, your experience, and what you can bring to the table. We've all got skills. Let people know what you've got!
Once your profile is rocking, it's time to connect with others. If you plan to invest in the market where you live, I would start there. Connect with people who are local—lenders, real estate agents, contractors, and other investors. Maybe you really want to connect with wholesalers in a particular market or need a hard money lender in a certain state. BiggerPockets makes it easy to find these connections.
Finally, when it comes time to click that connect button, make sure you send a personal note to that individual, indicating how you noticed them and why you'd like to connect. Most people are more than happy to read a note and connect.
If you want to practice, just send a connection request to me!
By the way, these profile tips really apply to any profile you've got online—Facebook, Twitter, LinkedIn… which leads me to my next point.
Related: Rookie Podcast 05: Doing Deals While Quarantined with Jeremy, Kristen, and Rafael
Social Media
There is a lot of attention on social media right now. Have you found yourself spending more time on it the last week or so? Expect that to continue.
Now is a good time to get involved in real estate investor Facebook groups, connect with investors on Instagram, and find YouTube channels in niches you're interested in. LinkedIn is a great place to network with people, too.
Keep in mind that people tend to prioritize one or two platforms, which is most likely true for you, too. Some keep to Facebook and Twitter, while others prefer Instagram and YouTube. If you're looking to connect with the most dynamic people, you'll probably have to cast a wide net and be on as many platforms as possible.
You've got a little time on your hands right now, right? Use that time to make some strong profiles and start connecting.
Virtual Hangouts
Since we're all pretty much stuck at home, the only way to have face-to-face conversations with people is virtually. Luckily, we live in an age of fantastic technology. FaceTime, Zoom, and Skype are great ways to connect with people in an almost face-to-face setting.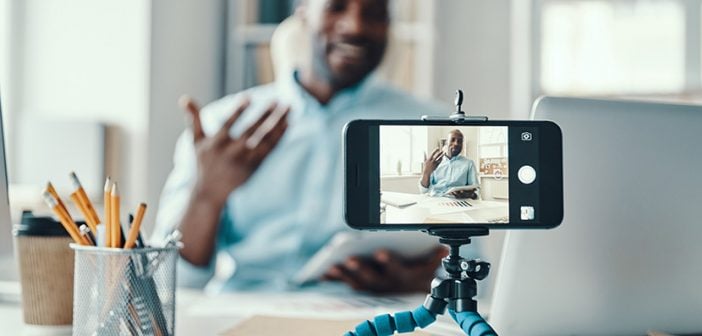 Many groups are utilizing these technologies (ours included), so we can continue to communicate, offer help, discuss the latest news, and educate each other on a variety of topics.
You can also hop on webinars (BiggerPockets webinars are completely free!) to learn just about anything when it comes to real estate investing, whether that's finding a loan, creative financing, flipping houses, or any number of different topics.
Coaches and Mentors
Now might be a good time to find a coach or mentor, especially since you'll be connecting with most of them virtually anyway. Take your time when researching who might be the right fit for you. Get references, read reviews, and trust your gut.
I paid for a coach/mentor last year, and it really helped my business grow and gave me some more meaningful connections to boot!
Related: How to Build a Real Estate Investing "Team" With the Skill Sets You Need
Give Without Expectation
When connecting with people, make sure you're adding value of some kind, and don't expect anything in return. When we give and expect something in return, this usually leads to disappointment. If you're giving without expectation, there's no room for disappointment.
BiggerPockets is a great example of this. Just look at the Forums—they're full of people posting questions and others offering help and advice. It's what makes this such a great community. Go and do the same.
And finally, be well and stay safe. We'll get through this!
What other tips do you have for virtual networking? What are you doing now to grow your network?
Let us know in the comments below!