If you could find a single asset class where the world's top two investors—as well as BiggerPockets' own Brandon Turner—have invested their time, effort, and funds, would it be worth 15 minutes to learn more? You now have that opportunity.
Recently, I discussed my four brushes with investing in manufactured housing (mobile homes and parks), and I talked about a number of ways to lose money in this asset class. Then, I explained why my firm, along with a growing tribe of friends and investors, is loving this powerful asset class.
In this post, I will provide a more detailed explanation of why more and more top investors are growing passive income and expanding their wealth through mobile home park investing.
Related: Will Mobile Home Parks Be the Hottest Real Estate Investment of 2020?
Finding the Right Seller
Oh, the joy of frag.men.ta.tion.
My BiggerPockets friend and fellow investor Kris Bennett pointed out that about 93% of multifamily properties above 50 units are owned by companies with multiple assets. This doesn't mean they're all well-run. But it does mean that, in general, the operators have wrung most of the value out of them.
Value-add opportunities in multifamily are few and far between these days. It's very hard to find a well-located, mom-and-pop-run apartment complex with lots of upgrade opportunities. This means they're being acquired with very little margin of safety—a risky proposition at this point in the cycle.
Warren Buffett would probably be selling apartments right now (if he owned them). Multi-billionaire Sam Zell recently unloaded over 23,000 of his apartment units.
Investors beware!
Contrast this with mobile home park ownership.
It is estimated that there are 44,000 mobile home parks in the U.S. It's also estimated that about 90% of these mobile home parks are owned by mom-and-pop operators.
It's a highly fragmented ownership base, and this is a big deal for you and me as potential investors in this asset class. Typically, a mobile home park owner doesn't have the knowledge, the desire, or the resources to increase income and maximize value.
They really don't need to.
After all, many of these owners have owned these parks for a generation—or more. They live there. (Or they live at the beach.) They know the tenants. Their goal is to minimize hassle and keep collecting checks. They are (often) debt-free, and their costs are minimal.
Many of them are ready to sell and move on. This could be your opportunity.
If you—alone or through an investment partnership—can acquire a well-located mobile home park like this, at a fair price, you may have the opportunity to transform it into a well-run, profit-churning, value-maximizing ROI machine.
Related: Real Estate Investing Partnerships: 4 Types of Partners (& 5 Secrets to Success)
Finding the Right Buyer
This is a great time in the history of this real estate sector—because there are still deals out there. Mom-and-pop owners abound.
But it's not just the sellers. There is another factor on the other side of the equation: Enter the institutional buyer.
As I write this, there is an unprecedented increase in interest among institutional buyers in this sector. And they want to write large checks, and they want the opportunity to assemble a portfolio.
I'm talking about real estate investment trusts (REITs), life insurance companies, private equity firms, and family offices. A friend said he recently attended a manufactured housing conference, and he was surprised to see representatives from these types of firms at an unprecedented level.
They want to add these assets to their portfolios, so you'd think they would be our competition. But that's not generally the case.
You see, institutional buyers aren't interested in hassles. They don't want the risks and headaches and uncertainties of upgrading a mom-and-pop to a stabilized asset. So, they are willing to pay a premium for stabilized assets.
Assets that are upgraded. At market rents. At close to full occupancy.
And this is our opportunity.
If we can acquire an under-performing, mom-and-pop-owned mobile home park in a decent area, it can be upgraded and stabilized. Rents can be brought to market. Occupancy can be maximized. Capacity can often be augmented. Utilities can be passed back to tenants. Ancillary income can be added.
After writing the draft for this post, a Wall Street Journal article heartily confirmed this "theory" that institutional investors were chasing stabilized mobile home parks. A February 25 article explained how one public company provided its investors with a 4,100% return since the Great Recession!
As if that's not enough of a reason to love mobile home parks, here are a few more perks.
Why You Should Be Investing in Mobile Home Parks
Steady during downturns
Mobile homes are perhaps the steadiest performer of all the commercial real estate asset classes. (I haven't researched medical buildings, but I imagine they are similar.)
Check out this graph showing the performance of manufactured housing versus other asset classes. Zero in on the downturn years.
Shrinking supply, increasing demand
Mobile home parks are the only asset class with a shrinking supply and an increasing demand every year. City planners, developers, "not in my backyard" folks, and an aging population of owners result in the estimated demise of about 100 parks annually. And very few (ab0ut 10?) are being constructed.
Yet there is an affordable housing crisis that is not going away. The number of low-paying jobs is on the increase—especially in light of health care laws passed under the prior administration. Incomes have simply not kept up with the rise in housing prices.
Did you know that about 10,000 people are turning 65 each and every day? Shockingly, studies say that six out of 10 of them have $10,000 or less saved for retirement.
Though they don't have savings, many of them have equity in their homes. This equity can often be traded in for a mobile home in a decent park, with significant savings in the form of personal property taxes and lot rent—and the freedom that comes along with this change.
Sticky tenants
Mobile home parks have one of the stickiest tenant bases of any real estate asset class. No, I'm not talking about guys with Velcro suits (though it could include those people—I'm not one to judge).
Imagine this scenario. You're renting an apartment. You prefer renting, and you plan to rent for years to come. You get a notice that your rent is going up by 6%. You're paying $1,000 per month, so this is a $60 increase. That's $720 this year, and it will probably go up again next year.
You may move to avoid that rent hike.
Now, imagine you're living in a mobile home park. You're paying $400 per month in lot rent. A new operator takes over, beautifies the park, and raises the rent up to the average market level at $424. A 6% increase.
Are you realistically going to pay a home-mover about $5,000 to move your mobile home a few miles away or across town… to save $24 per month?
In fact, you could pay double that amount to move a doublewide. This cost includes transportation, decking, skirting, HVAC and utility hookups, and more. And your home and its contents could be damaged.
It's highly doubtful.
That's another great aspect of this business. Once you acquire a tenant, you're likely to keep that tenant.
If you live in a home, and you have to downsize, you may move to a smaller home. Or an apartment. Or a mobile home.
But where do you go if you're in a mobile home and you have to downsize? The next step could be under a bridge. 
Related: Post-Pandemic Investment Outlook: Top-Performing Property Types for 2020 and Beyond
Low maintenance & capital expenses
Mobile home parks also have the lowest cost for maintenance of all the real estate sectors, as well as the lowest and perhaps most predictable capital expense requirements.
The issues are fairly predictable, and with no toilets and other hassles endured by other real estate types, it is well-suited for operators who want to minimize their hassles and expenses.
Brandon Turner said that he is tired of dealing with contractors. After years of flipping homes and building a rental property portfolio, he has had his fill of lazy, lying contractors that don't follow through and who can make his life—and his tenants' lives—pretty miserable. (Of course, many contractors aren't this way.)
Related: 4 Reasons You'll Never Find a Good Contractor (Insight From a Contractor)
Owning a manufactured home community is essentially owning dirt and infrastructure. This means limited requirements for contractors and a typically limited scope of work when one is required.
As someone who has spent decades dealing with unexpected maintenance, high capital expenses, and unreliable contractors, I love this aspect of mobile home park investing.
Joint stakeholders
In a professionally structured mobile home park scenario, the park owners own and lease dirt and infrastructure to tenants. The tenants own the homes. They have the motivation to care for them and keep them up.
Park owners are joint stakeholders with their tenants. This joint responsibility is the ideal real estate investment scenario in my experience.
Less competition
Then there's the stigma. Let's face it. Mobile homes… aka trailers… have a stigma. Maybe you still believe it. I've been there.
Along with the ever-widening supply and demand imbalance, this has been a great advantage to those of us who have already discovered mobile home park investing. While this is still true, this advantage is slipping through our fingers as more investors at all levels are discovering this previously hidden asset class.
Financing
Up to about 40,000 of the 44,000 U.S. mobile home parks are owned by those who built them or by small-time owners who inherited or acquired them. Some of them date back about half a century.
These owners recall the difficulties they had getting them financed. They likely got no financing at all.
So, when these owners are approached to sell their parks, they are often amenable to owner financing. They may even believe that is their only option to sell them. (And this could be true if their occupancy is low or their records are so poor that the bank won't touch the deal.) This can be structured as an installment sale, which can provide significant tax benefits to the seller.
The opportunity to get significant owner financing can mean less hassle, less uncertainty, and lower hurdles to clear for the mobile home park operator. Owner financing is also non-recourse, which is a great debt structure for the operator.
But here's the truth about mobile home park financing…
While these parks were hard to get financing for in decades past, the situation has flipped now. Sam Zell's big play into manufactured housing has turned many banks' opinions to favorable status.
Large banks now love to finance mobile homes. Freddie Mac and Fannie Mae programs offer lower interest rates and better terms than similar programs for other asset classes, like multifamily and self-storage.
"Risk is relatively low for manufactured housing lenders. Second only to self-storage, the asset class has one of the lowest rates of default." —Hunt Mortgage Group Managing Director Josh Messier
One of the best ways to grow wealth is to safely refinance "lazy equity" and put it to work in a second investment. This is one of the goals of most high-powered real estate investors. Freddie Mac and Fannie Mae programs allow and even encourage this.
One of the operators my company invests with has debt structures that allow for two supplemental loans in the first five years of ownership. This means that operators could grow the income and appraised value for, say, three years and pull out a nice chunk of safe equity for investors to get back (tax-free). And they could do it again just before the five-year mark.
Investors who are able to obtain all of their principal back find themselves playing with house money. They have zero left in the game, and their ROI is now infinite since any number divided by zero is infinity.
By putting that untaxed equity to work in a second investment, they are able to keep earning returns from the first investment and have the opportunity to potentially double their returns by investing the principal again. This can really add up over a decade or two, especially when Uncle Sam doesn't have his hand in the till.
And speaking of tax benefits…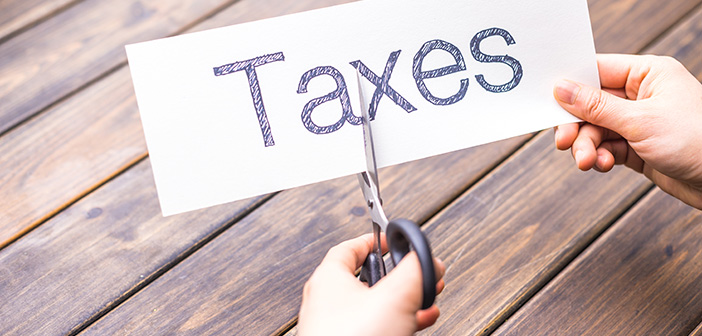 Tax benefits
The tax benefits of mobile home investing were surprising to me—and may surprise you, too.
Before I looked into it, I assumed that mobile home park investing probably offered little in the way of tax benefits. We all know that dirt is not depreciable, and owning a piece of land is owning a non-depreciable asset.
But this is yet another aspect of this investment sector that I was dead wrong about.
One of the operators we invest with explained how a mobile home park's value could be segmented for the basis of depreciation. He explained that the raw land may hold only about 30% of the value in a mobile home park. And about 35% would be tied up in infrastructure (like paved roads, parking, utilities, a pool, clubhouse, and landscaping).
As my friend explained this, I couldn't imagine what the last 35% could be. He went on to say that the last 35% could be chalked up to goodwill.
Really?
Yep, goodwill.
So, the depreciation basis in this example could be:
30% Land: Non-depreciable
35% Infrastructure: Depreciable over 15 years on a straight-line basis
35% Goodwill: Depreciable over 15 years on a straight-line basis
So, 70% of the asset's value could be depreciable over 15 years at an equal annual clip. This means that 4.66% (in this example) of the annual income would be covered by depreciation (0.70 ÷ 15 = 4.66%).
(Note that I am not a tax professional, nor do I play one on TV. But if I'm not mistaken, the depreciation on infrastructure can be accelerated from 15 years to one year under the new tax law. Wouldn't that be amazing?)
But that's the situation if the park is owned with all cash. Our friend, safe leverage, can provide a benefit here again. If the park is conservatively leveraged at 60% loan-to-value, that number can be multiplied by 2.5 (1 ÷ (1 – 0.60)). So, with 60% debt, this 4.66% depreciation coverage could expand to 11.66% (4.66% * 2.5).
This means that an investor in this mobile home park who earns 11.66% in annual cash flow may have a zero in the income line of his or her K-1. And any distributions less than 11.66% could actually generate a taxable paper loss to this investor—annually, for up to 15 years.
And investors may have the opportunity to do a 1031 exchange or a 721 exchange to kick the capital gains can down the road even further.
Wrapping Up
Our own Brandon Turner has joined Sam Zell and Warren Buffett to build his future around this powerful asset class. If you want to learn more, look out for the new book I'm writing on self-storage investing to be published by BiggerPockets.

We were surprised at the benefits of this commercial asset class. How about you?  
Join the discussion in the comment section below.