When it comes to the words "mortgage insurance," many people have a negative reaction because they think it is "bad." Is mortgage insurance bad? Maybe, maybe not. Mortgage insurance is required whenever your loan amount exceeds 20% of the value of your house. But one thing that many people aren't aware of is that if you strongly dislike the concept of having mortgage insurance on your loan, it is possible to restructure the payments using LPMI.
Want more articles like this?
Create an account today to get BiggerPocket's best blog articles delivered to your inbox
Sign up for free
What is Lender Paid Mortgage Insurance (LPMI)?
LPMI is lender-paid mortgage insurance and is normally available only on conventional loans. The idea of having lender paid mortgage insurance is relatively simple: Pay a fee up front when you get your loan or accept a higher interest rate and the lender will pay for your mortgage insurance.
And when you do the math, it is possible that getting LPMI on your loan could save you a chunk of money each month on your monthly mortgage payment.

Related: What's Better for Investors — a 15-Year or 30-Year Mortgage?
One of the problems with LPMI is that technically, you will be paying for the insurance; the structure of the payments simply change. Instead of normal insurance payments, you either pay a lump sum up front or you make a larger payment every month. In either instance, however, you may end up paying less than you'd pay if you got PMI separately.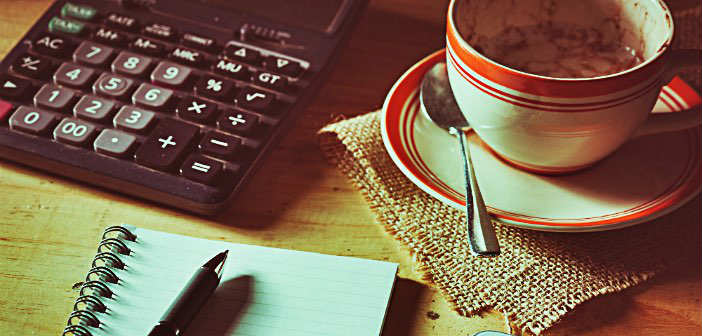 LPMI Example: Conventional Mortgage Loan
Here is a simple example of what LPMI might look like for a conventional mortgage loan.
$200,000 purchase price
10% down payment
750 credit score
30-year fixed rate of 4.875%
Option #1: With Standard Monthly MI
$971 Principal & Interest
$84 Monthly Mortgage Insurance
$1,055 Total
Option #2: Upfront Premium Paid by Borrower or Seller is $3,574
$971 Principal & Interest
$84 Monthly Savings
$9,504 10-Year Savings
Option #3: Borrower Takes a Higher Rate of .375% or 5.25% in Exchange for No Monthly MI
$1013 Principal & Interest
$42 Monthly Savings
Related: Mortgage Interest Rates Are Rising. Will They Crush Your Rental Portfolio?
When it comes to the benefits of LPMI, most people first think of the lower monthly payment, but that isn't the only benefit of LPMI. Another benefit to LPMI is that you can actually qualify for more money since your monthly payment is less.
Is LPMI right for you? Be sure to work with your loan officer so no matter what option you choose that you are fully informed and make the best decision for your situation.
The monthly savings are dramatic and may be the difference of you qualifying for the home you want.
Any questions about using LPMI? Do you think this is a good option for homeowners?
Leave your comments below!
Bo Wagner

Attorney

from

Brookhaven,

GA

Replied over 2 years ago

One other benefit to the LPMI is that in a twisted way, it becomes tax deductible, rather than just tossing the money away each month. How? As it is more or less rolled into your (slightly higher) interest rate, you can deduct the interest on your taxes as always but that portion that is part of the LPMI remains INTEREST so it too is deductible. Seems like a win-win to me! One negative is that you can't get rid of the LPMI 'earlier' as with regular PMI. As an example, if you choose to pay extra each month or the value of your home rises considerably, you can ask the bank to drop the PMI. The bank will require you to get a new appraisal to essentially 'prove it' to them, then they should drop the PMI if you've reached 20% equity. Most amortization schedules received in closing packages spell out the date you'd reach 80%–if you forget about that point, it will automatically drop off (by law) at 78%. The catch? That may be 8-12 additional payments of PMI! Depending on the amount of your PMI, it should easily be worth paying the lender for their appraisal (e.g. 12 months of $100 PMI vs. paying $400 for a new appraisal to get rid of the PMI–you'd essentially save at least $800 (net) it seems to me!)

Leese

Replied over 2 years ago

"Mortgage insurance is required whenever your loan amount exceeds 20% of the value of your house." I think you meant that its required if the loan exceeds 80% of value. Alternatively, you have less than 20% equity.

Maria

Replied over 2 years ago

http://www.usatoday.com/story/news/nation-now/2017/01/21/what-does-trumps-first-executive-order-mean-your-mortgage/96881572/ How the new executive order for mortgage going to affect us? what shall we do?

Bo Wagner

Attorney

from

Brookhaven,

GA

Replied over 2 years ago

That's only on FHA loans… there is no such thing as LPMI on FHA's (it's paid monthly and required for the entire term of the loan)

Ian Hopper

Real Estate Investor

from

Kennewick,

WA

Replied almost 2 years ago

I'm considering refinancing with Quicken Loans because they can supposedly save me more money than my current mortgage broker. This is due to LPMI. What I'm still confused on is when I will be able to drop the LPMI. Am I not able to refinance when I have 20% equity and get rid of it?