There comes a time for every real estate investor when you consider selling an investment property. Maybe your priorities shifted and you're turning your attention to a different market or type of investment property. Maybe an unforeseen turn in circumstances leads to a need to sell your property. Maybe this particular property just isn't working out for you. Whatever your reason, you either need or want to sell!
But wait—is that really the best option for you and your financial future right now? No matter what the circumstances are or reasons for your need to sell, taking a moment to consider all of your options and the entire situation may prove very beneficial.
When you're tired and frustrated with a property and just want it gone, it can be tempting to just do whatever it takes to get rid of it. And in the process, you end up losing out on profits.
Instead of scrambling to rid yourself of an unwanted property, pause and weigh these five vital considerations first. It is critical that you take a pause before making a move!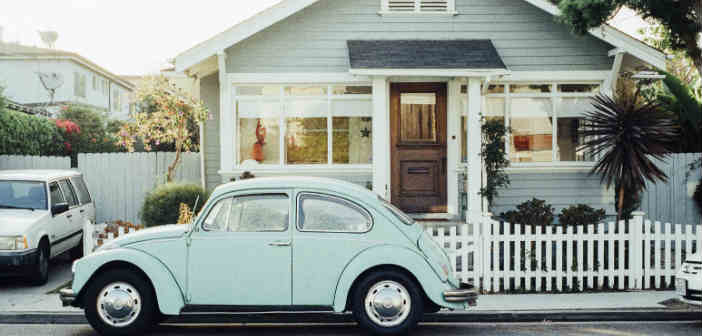 5 Essential Items to Consider Before You Sell Your Rental
1. Is the market in my favor?
There are two major factors that can play into this. One is the overall seller versus buyer's market. Which are you in right now? If you're in a buyer's market, it might be a harder and longer road for less payout than you were hoping for. It's also something that you can't really control—if you can't afford to wait it out for whatever reason, you can't. And that's fine! Just remember to recognize it and plan accordingly.
If you're in a seller's market but are trying to sell a property that is occupied by a resident, then you may have a harder time getting the highest price and best value for your property. Regardless of how well your property has been managed, there will be costs incurred by the new owner when they buy the property. There could even be deferred maintenance issues that have to be addressed. These are issues that you will have to face as a seller if you need to move the property quickly.

Related: Here's Who You Need to Enlist In Order To Sell a Property FAST
The other consideration is season. Certain seasons are just better for home buying than others. It's easier to get good curb appeal in spring and summer rather than winter.
Home buying is just bigger in the warmer months. Take advantage of that, and avoid putting your home on the market in the dead of winter unless you absolutely have to. That's when you should be looking to buy, not sell.
2. What does the competition look like?
Whether you're in a heated market or not, your competition matters! Don't neglect to do your homework if you're thinking about selling (or buying) an investment property. What are comparable area homes listed for? What did they sell for? What edge did they have over your property, if any? Don't waste your time trying to compare your property with a newly renovated, retail-priced property either. That is where many investors create false expectations by convincing themselves (or being convinced by others) that their properties have greater value.  
If you can find properties in the same condition (meaning occupied if yours is occupied or between residents if your property is between residents, etc.) in your area that have sold or are listed, those are the comparable sales you are looking for or the competition you want to keep an eye on.
Consider all of these factors! Look at the homes that will be on the market while yours is. The same shoppers that are looking at your property will likely be looking at those, too. If you know what's out there, you can better know how to properly price your property and what the appeal of other area properties are—so you can gain a competitive edge.
3. Where can I increase my value before I sell?
There's no harm in looking to squeeze more value out of your investment before you let go of it. If it's been a headache for you, you probably don't want to throw a lot of money at it right before you sell. But there are so many small, low-cost updates and renovations that can really give you a solid return on your investment.
At the very least, they can lend you a lot of aesthetic appeal, something that can be very powerful when you show a home to buyers.
Consider things like paint, new fixtures, flooring updates, lighting, and the little details that make a big impact. You don't have to go into a huge renovation if you don't want to, and you may not be able to with residents occupying the home. If you are between residents and have simply had enough of the investment or need to move quickly, you may not be able to do any major renovations (though a kitchen or bathroom update can certain have a significant impact on your property value).
4. Is my curb appeal up to par?
There is so much power in having great curb appeal. It's a lot easier for an investor to have a clean, clear home to present than for a traditional seller who may still have a home full of furniture. The same holds true for the investor who wants to sell their property while it's occupied. It is difficult to spruce a property up while occupied.
Outside curb appeal, however, can happen whether a property is occupied or not. Trimming bushes and trees away from the roofline, windows, and doors can open up a property and make it inviting to a prospective buyer. A fresh coat of exterior paint and fixed up wear and tear issues will go far in enticing a new buyer. New house numbers, fresh shrubbery and mulch, and even a new mailbox are small gestures that make a property look more inviting.
If you are selling an investment property and hoping to attract a new investment buyer, this is a great way to show off your property. After all, a property that is well maintained and cared for will not only attract interested investors; it will also attract and keep residents.

Related: 4 Reasons Property Owners Might Choose to Sell via Seller Financing
5. Where am I willing to negotiate? Where am I not?
Everyone has a breaking point. You need to know where yours is before you get deep into negotiations. What offer is too low for you? What is absolutely off the table? Where are you will to work with the buyer? Be thinking about all of these things!
Weigh for yourself how much you want to be rid of your property so that you can move on to the next thing. You have opportunities waiting for you and something potentially holding you back. You may possibly be in a situation where you need to act quickly, which is an even better reason to take a breath early on and decide what your limits are at this point.
Only you can answer for yourself what cost is too high and what sacrifice is too much to get there. It's just far, far better that you know the answer before the offers are on the table.
Selling an investment property, especially before you plan to sell it, can be difficult. While we own property, it could have a great deal of value. If it is not performing up to your expectations, it could lose its value. Either way, as investors, having to move quickly on an investment that we may have expected to be long-term can be a shock. Take your time and don't rush. There are usually multiple options and they will all be there when you are ready and have your strategy ready.
Any tips you'd add?
Leave your comments below!
Note By BiggerPockets: These are opinions written by the author and do not necessarily represent the opinions of BiggerPockets.