It seems like the number one question on the BiggerPockets Forums recently has been:
"How do I get started in real estate investing with no money down?"
Not exactly surprising. I don't think there was another real estate deal I was more excited about than the first.
It was like drinking from a firehose though. I really didn't know much about real estate at the time, but I knew the best way was to start was with a two- to four-unit property. That way, if I ever lost my job, I wouldn't lose my house.
The first deal was expensive for me at the time. I started right after college. It was $245,000 for the purchase for two homes on one lot. I had to put every dollar I had ever saved into the down payment, closing costs, and light rehab work around the house.
Fast forward eight years, and as a licensed agent and full-time real estate investor, I love working with that person I just described—someone who is brand new and wants to get started the right way. That is a huge benefit of working with an agent who has investment experience.
Related: Should You Become a Real Estate Agent?
And the best part? It's "free" for you. That's right, for the majority of real estate transactions the seller pays both the buyer's and seller's agent commission.
Finding Deals in Unexpected Places
I was working with one of my friends from high school, and he expressed interest in purchasing a house hack for his first property. We had looked at a few deals with no luck.
Then, he said that his grandma had a house she wanted to sell so that she could move into a condo. Little did I know it was a duplex…
Related: How Single, Work-at-Home Mom Maria Bought Her First Duplex
When I learned this, I said, "Why don't you buy your grandmother's duplex?!"
He said it needed some work, and he wanted a larger yard. But then I showed him the different loan programs you can use as an owner-occupied buyer.
How to Finance a House Hack
It is well known and recommended on BiggerPockets that the best way to get started is a multifamily house hack with a 3.5 percent down FHA mortgage. And the holy grail is using the 203k loan, which is the same 3.5 percent down FHA mortgage, except you're allowed to rehab the property, as well, with just one closing.
I love the program, but it is very easy to get in over your head. For instance, if you run into surprises and blow through your contingency funds, guess who has to foot that bill?
And it gets very scary if you don't have the means to do so. I only recommend it when we have a good FHA consultant, great contractors that we have vetted and worked with before, and the buyer is comfortable with the risk or has construction experience.
But I digress.
Here is how my friend, the duplex buyer, got 100 percent financing on his first deal (well close enough to 100 percent).
As we all know, getting that chunk of money saved for your first deal is tough. It may take years of saving and some sacrifice. But it's totally worth it.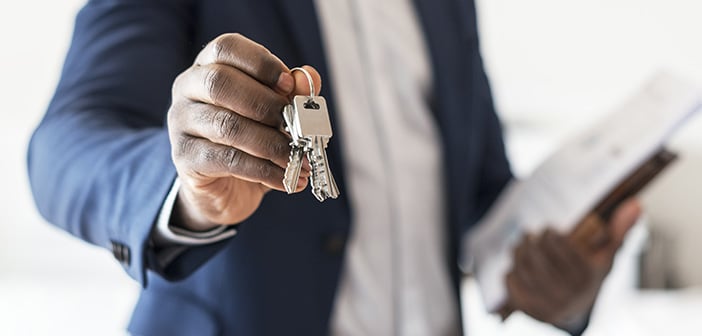 You can ask for a closing cost credit in the contract, and it typically goes like this: "Seller to credit buyer $6,000 towards pre-paids and closing costs."
Since his grandma is a family member, we went one step further. We asked her to "gift the equity" to her grandson. That's right, we had the closing costs and down payment covered for his first deal. The deposit was $100 dollars too. 😉
All in all, he had to bring some money to close—but it wasn't a lot.
The Deal by the Numbers
Purchase Price: $135,000
Rehab Amount: $75,916.53
Construction Contingency (10%): $7,591.65
Appraisal: $222,000
Equity Created: $11,083.47
How cool is that? If you buy right and rehab on time and on budget, you can create instant equity on your first deal.
And don't forget to be creative! That is the main takeaway here. You must ask yourself: "How can I afford this?"
Then, you let the creative juices flow. You may not have a relative that has a duplex, but another family member can gift you equity toward the purchase of real estate, too.
Have you considered buying property from a family member? Would you if the opportunity presented itself? Why or why not?
Comment below.