Real estate agents don't get paid by the hour, but the faster you work, the more money that's apt to equal in the long run. That being said, you also don't want to work so fast that you sacrifice quality; that will only lead to failure over time.
Beyond the basics of being a good real estate agent, you ought to recognize the ways you can be a little more efficient to succeed in developing a stronger clientele and reputation. According to Ramon Ray of Small Biz Technology, successful real estate agents evolve into efficient creatures.
"Don't scramble to coordinate accounting, calendaring, and bookkeeping," Ray advises. "Focus on your business by spending time with your customers, cultivating sales, and dreaming of your next big product or service."
The more time you're able to spend with clients, the better your business will be. Word of mouth marketing is by far the most effective, and if you can achieve dependability and solid interpersonal interactions because you were fully organized, you'll be more successful.
Evolving into an efficient real estate agent won't happen overnight, but here are five key steps you should take first.
5 Ways to Work Less and Get More Done as a Real Estate Agent
1. Delegate tasks.
Real estate agents often fly solo, but that doesn't mean you can't lean on others. If you belong to an agency, you likely have access to an administrative assistant and other agents, who can help you out if you occasionally return the favor.
Assign some less crucial tasks to others, such as paperwork accumulation, filing, and other ongoing jobs. When you remove some of the less critical tasks from your plate, you'll have more time to meet clients and answer their questions.


Related: 4 Tech Tools Real Estate Agents Need for Success in Today's Market
2. Book appointments online.
One of the most time-consuming jobs for busy real estate agents is coordinating appointments over the phone. The problem is often exacerbated by mistakes in scheduling, which create more problems and slow you down.
You can install booking technology onto your website so clients can make appointments right there. But that can be a costly and time-consuming option.
It's often better to use a free online booking service like Yocale that saves you time and money on scheduling. You'll be amazed how much better you'll stay on top of things when clients are able to book appointments instantly online.
3. Use technology.
There are dozens of apps, software programs, and devices that can facilitate your real estate needs. They can automate processes for you and streamline your communications.
Because of their usefulness, about one-third of real estate professionals plan to invest in more technology to get ahead of the competition. One of the best ways to save time and money is by reducing paper consumption and going primarily digital.
According to Rick Ebert of Austin Landmark Property Services in Texas, going paperless is one of the best efficiency steps his company took. "You always have to put your A-game out there," says Ebert. "In this marketplace, it is critical to stay competitive. Time is money. We are saving a tremendous amount of money by not having to print and file everything."
4. Block out your schedule.
Time-blocking has long been a standard for real estate agents. Despite useful scheduling devices and evolving tools, this is still one of the most useful skills for agents. "Time-blocking is a simple behavioral change that has you focus on dividing up your time versus dividing your attention," explains Erica Simpson of Inman.
"Instead of focusing on achieving one goal at a time, you've got all your hands busy completing various tasks. The result of multitasking is a bunch of tasks that are half finished. Time-blocking, on the other hand, is much more focused and goal-driven. You get more done by doing one task at a time!"

Related: The 4 Biggest Benefits of Having a Website as a Real Estate Agent
Every day should begin with a comprehensive list of the goals you want to complete, the people you need to call, the appointments you have to make, the emails you need to answer, and any other responsibilities. Don't overbook yourself, and allow plenty of room for error so you don't feel overwhelmed if a meeting runs late.
---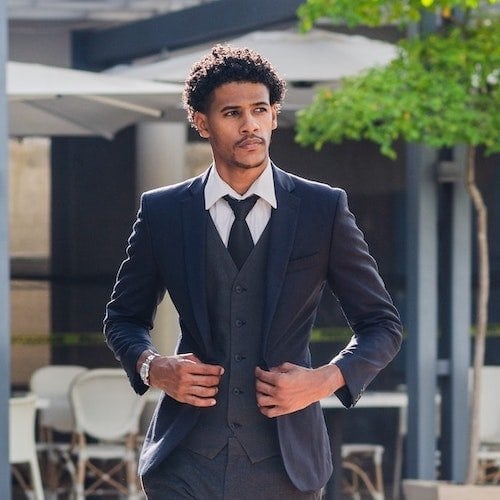 Find a Local Agent Today
The BiggerPockets Agent Finder makes it easy to connect with real estate agents who know the local market and can evaluate properties from an investor's perspective. Here's how it works:
Pick your market
Share your investment criteria
Match with a real estate agent
---
5. Automate blogs, social posts, and ads.
If you're doing a good job as a real estate agent, you're publishing advertisements, podcasts, social posts, blog posts, and other content to market and network your business. This process can be strenuous and time-consuming if you don't plan carefully and automate as much as possible.
Start by pre-creating all your content. Don't wait until the last second to write a blog post; have several written and ready to publish a couple of weeks in advance. Fit the creation of each piece into your spare minutes.
Then use automation tools to publish your blog and social posts. You can also set it up to share your posts, as well. This should enable you to get the most engagement out of any content without taking a lot of time out of your busy schedule.
Efficiency is money in real estate, and failing to take these tips into account could mean a lot of lost profits for you. Evaluate your practice with care and make improvements where necessary to get the most out of your time and commitments.
How do you work smarter as an agent?
Leave your tips below!