Let's talk about some of the costs you need to remember when purchasing your first investment property. 
Want more articles like this?
Create an account today to get BiggerPocket's best blog articles delivered to your inbox
Sign up for free
OK, for all of my newbies out there, this one is for you. You saved some money, caught the real estate bug, and you're about to enter the wonderful world of real estate investing. So here is a bit of caution for you from someone who has been there and done it. I've done a lot of deals, and I'm currently running a lot of investment companies.
Guys, it's not all fairytales and butterflies. Real estate investing is hard work. 
Where New Real Estate Investors Go Wrong With the Numbers
I've seen a lot of investors make mistakes when it comes to numbers. What I mean by that is the numbers that you use to calculate a return on investment, the numbers you use to figure out what to buy a property for, and the numbers associated with leaving a margin of safety when it comes to acquiring a property for a specific price. I've seen mistakes when it comes to owning and holding a property for the long-term.
I've seen a lot of investors investing more money than they can afford to lose. When you commit your money to a buy and hold property, or a buy, fix, and flip property, and an emergency strikes, if you need access to that capital, it's just going to dampen those plans. You're going to have to liquidate out of that as quickly as you can, at a loss, and lose money to cover the cost from a personal standpoint.
Never commingle the two. I want you to keep your personal funds separate for any emergencies, and only use what you can comfortably afford to lose for investing purposes. If that is buying, fixing, and flipping, if that is buying, fixing and holding, if that is buying and holding—whatever that is, only invest what you can afford to lose.
That's my word of caution for you guys. 
Common Miscalculations in Real Estate Investing
Now, some of the costs associated with buying your first investment property that a lot of investors don't realize because they get caught up in a pro forma or caught up in the potential of that particular deal is the business side.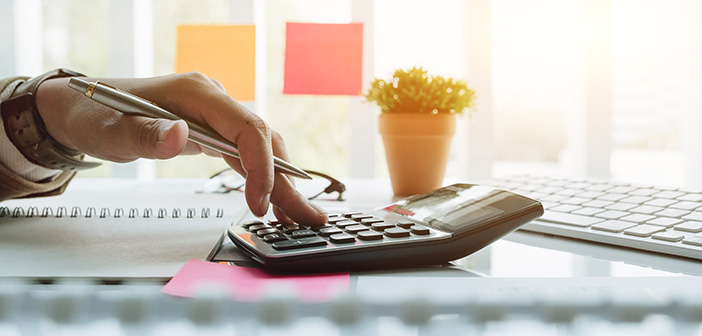 LLC Costs
If you're thinking about building a large portfolio, you may want to think about starting a limited liability company or LLC, but there's a cost to make that happen. You're going to have to pay filing fees and a good attorney to whip that up for you.
Plus, every state is different. You can also do it online yourself, but I don't suggest that. I suggest that you do enough networking and research to find a good attorney that can assist you long-term with your real estate endeavors. That's a cost that you're going to have to pay for. 
Related: 3 Reasons NOT to Buy an LLC Online
Closing Costs
Another cost that a lot of investors don't understand is closing costs. This will be something associated with every property that you buy. There is title insurance, title fees, and recording fees. In some states, you have to pay an attorney to do the closing on that transaction.
Insurance Costs
There are insurance costs associated when you're renovating a property. There are also insurance costs with properties that you are buying and holding. Do not forget to get insurance. It is very important that you get insurance, because if you think something bad is not going to happen to you, I'm here to tell you that it will. 
The Bottom Line
As an investor, you always have to base your decisions on a worst-case scenario. Always paint an ugly picture—once again, it's not fairytales and butterflies. Then, if everything makes sense, the investment may be worth pursuing further. So, those are some of the costs associated with buying your first property, from setting up an LLC to insurance costs to various closing costs to filing a tax return.
Related: The Ultimate Guide to Real Estate Taxes & Deductions
You're going to have accounting expenses for the LLC that are going to be different than your personal expenses. You're probably going to need to hire a bookkeeper to do your books, P and L, and balance sheet. These are some costs that a lot of investors don't know up front that they will incur as they expand their real estate portfolio. 
I want to finish off by saying this: No matter what you're looking at investing in or whatever specific niche within the real estate industry, I always want you to underestimate your income and overestimate your expenses. Because if you make any mistakes along the way and forget to include some of the costs that I've mentioned, you're always going to leave yourself a buffer for the unknown.
You will make mistakes. There are no ifs, ands, or buts about it. I make them every single day, and I know that as long as you work hard and you try, you'll succeed. But you'll also make mistakes. 
Are there any unexpected or often forgotten costs associated with buying real estate that I've left out? 
Add them in a comment below!