So, it's not April 15th—or anywhere near that day. It's not the typical time of year to read an article on tax savings.
Am I a few months too late? Or perhaps the better part of a year too early?
Nope.
As real estate investors, we need to make our tax saving plans long before April 15th. And that means being strategic.
(Note that if you're in the real estate business as a casual investor or you don't plan to build a fortune in this arena, this article may not be of interest to you. It will require effort and thought to implement what I recommend here.)
A number of years ago, my business partner and I were building a Hyatt House hotel. About halfway through the process, we began to wonder if there were ways to structure the ownership in a way to maximize our legal protection and minimize our taxes.
I did a Google search, and that's how I found Ed. He had blogged about his story, and I think it will interest you as well.
Ed is a successful multifamily real estate investor and broker. He made a lot of money for a lot of years. Sadly, he flushed a bunch of it down the toilet as well.
How?
By overpaying the IRS.
What Tax Strategies Are You Missing Out on?
Don't get me wrong. Ed wasn't sending along extra cash with his tax return. He didn't know he was overpaying, and he would have been appalled if he had. Well, he was appalled when he found out—and understandably angry. (I'll get to that part of the story in a minute.)
Based on Ed's income of several hundred thousand, he thought it seemed reasonable for his tax bill to tip the scale above a hundred grand.

Related: 5 High-Value Tax Deductions Real Estate Investors Shouldn't Miss
One day, Ed read an article about a surprising tax-saving tip. He met with his CPA to share it, and the CPA agreed that it was a great idea and that they should implement that right away. He said maybe they should even re-file for a few years to capture some of these benefits.
Ed, a bit irritated, pressed his accountant a little further: "Why didn't you tell me about this before?"
His CPA answered (to this effect): "You pay me to do your taxes and oversee your bookkeeping. You don't pay me to be a tax consultant. I just take what you give me and file your returns. There are probably dozens of ways we could save money on your taxes. But you hadn't really asked me about this. So I didn't research or comment on that."
What?!
When I first heard this story, I was irritated for Ed—and his wife and kids. He would never be able to recover the money he flushed down the toilet over many years.
Hiring a Tax Strategist (vs. a CPA)
He said he spent about $120,000 or so per year in taxes over much of the decade leading up to his revelation. But in the decade since, he hired a tax strategist/CPA, and he has paid exactly zero to Uncle Sam on his passive multifamily investments.
Zero!
"Anyone may arrange his affairs so that his taxes shall be as low as possible; he is not bound to choose that pattern which best pays the treasury. There is not even a patriotic duty to increase one's taxes. Over and over again the Courts have said that there is nothing sinister in so arranging affairs as to keep taxes as low as possible. Everyone does it, rich and poor alike and all do right, for nobody owes any public duty to pay more than the law demands." —Judge Learned Hand, 2nd District Court of Appeals, 1934
This may not apply to everyone, but even if you could save half that much, wouldn't you want to know how?
To be clear, I have gotten to know Ed since that time. He is a high-integrity guy, and he files honest returns. He is conservative by nature. That's how tax-beneficial the commercial multifamily real estate asset class can be!
Hopefully your CPA is better than that one. But I encourage you to be sure he or she is highly ethical, while at the same time looking for every possible tax advantage for you.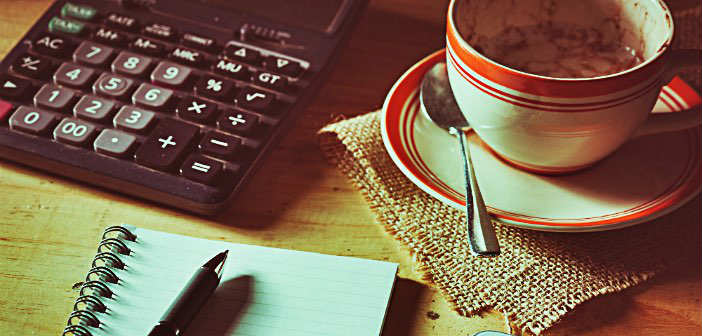 What a Tax Strategist Might Teach You
I hired the same tax strategist/CPA who saves Ed over $100k annually. He has saved me a boatload of taxes as well. My tax strategist teaches his clients…
…about the importance of direct investment in real estate. No more REITs for me!
…about the power of cost segregation studies. Super-charge your depreciation schedule and receive negative K-1s for years.
…how to treat cash flow as return of capital rather than distributions of profit.
…how to defer taxes through a 1031 exchange.
…how to reset your asset basis to zero at the time of inheritance, allowing heirs to pay zero at the time of inheritance and possibly at a later sale.
…how to "partner with the IRS" to use self-directed Roth and SEP IRAs, qualified retirement plans, and other tax savings to pay as little tax as possible.
…how to avoid passive loss limitations by qualifying as a "real estate professional" according to IRS guidelines.
…how to discern the difference between regular and semi-boneless ham. (Not really—I just want to see who was skimming this article and who really wants to save on their taxes.)
I am aware that many BiggerPockets readers are knowledgable of all of these strategies and more. And I think most good CPAs are aware of them as well.

Related: Property Depreciation: Why the Tax Benefits Could Come Back to Bite You
But I'm writing to stress the importance of implementing them—and partnering with a strategic CPA who specializes in real estate and hates paying excess taxes as much as you do.
I am not sharing my tax strategist/CPA information here on this post, but if anyone wants to connect with him, send me a BiggerPockets message, and I'll give you his contact info.
So, what tax savings strategies have you employed in your real estate business?
Let's chat below.