If you are currently active in today's real estate market, I'm sure you are experiencing what we are experiencing here in the Northeast—heavy competition. We are experiencing competition on both sides of the real estate investing game—fix and flips as well as apartment buildings. Just yesterday, our offer for a fix and flip was rejected because they had 11 other offers, four of which were at least $20,000 over asking! I am part of various groups with investors across the country, and the sentiment is the same—competition has increased!
So what can you do as a result?
Complain and whine? Well, that may make us feel better for a few minutes, but it'll get us nowhere fast.
First and foremost, change your thinking. The market is the market. You have no control over the market. However, you do have 100 percent control over your mind. I have been affirming to myself on a daily basis that there are plenty of great opportunities out there and that we can find them easily and quickly. Sounds corny, but it gets me in a positive frame of mind, which is critical to success in this business.
Now, on to the tactics of where to find bird dogs.
We are currently looking to acquire both fix and flip opportunities as well as large apartment buildings in specific markets. Therefore, one of the strategies we have increased is finding more bird dogs. This term gets used a lot in real estate investing, so I first wanted to share my perspective on the difference between a bird dog and a wholesaler:
Bird dogs: These are individuals who (virtually or physically) "drive for dollars" within the neighborhoods where you are looking to invest with the goal of finding vacant, distressed, or "for sale by owner" properties that can be potential deals. Typically, the investor pays the bird dog a flat fee payment at the time of closing, somewhere between $100 to $1,000 (depending on property value, etc). We tend to pay bird dogs within 48 hours of the closing date.
Wholesalers: In my perspective, wholesalers are very different than bird dogs. Wholesalers are responsible for marketing, finding, negotiating, and putting the actual property under contract. Wholesalers' assignment fee will vary from $1k to $25k depending on acquisition price negotiated with the owner, rehab cost, and ARV (after repair value).
As you can see, wholesalers have a lot more work to do, so therefore, they receive additional compensation for this. Bird dogs can add a lot of value as well. As an investor (regardless of whether you are full or part-time), you can't be everywhere at once. You learn very quickly you need to build a team to accomplish all the goals you are working towards. As a result of the competitive nature of real estate investing in today's market, you need all hands on deck to move towards your goals. And you certainly need at least 3-5 strategies for finding deals and opportunities. The days of ONLY utilizing the MLS are long gone!
So, let's discuss how/where you can find a good bird dog.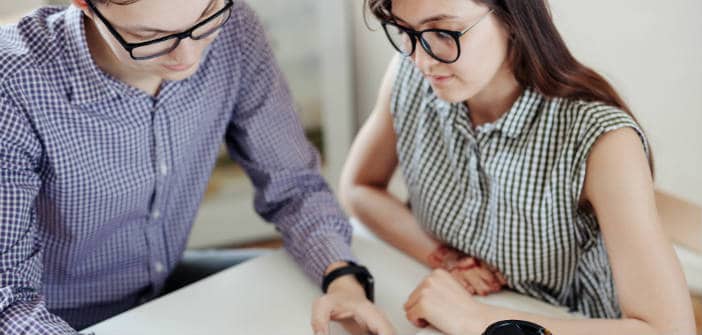 7 Resources You're Probably Not Using to Recruit Deal-Finding Bird Dogs
1. BiggerPockets
This one might seem obvious and not even worth mentioning. However, although many people are members of BP, this does not mean that everyone is utilizing the site to the full capacity! One of the best things you can do is post in the Marketplace section regarding what you exactly need. Recently, I posted that we were looking for bird dogs and wholesalers in a few targeted markets for fix and flip and/or new construction opportunities. This effort did indeed produce new relationships and opportunities. You also want to make sure you are active in two different forum groups—the forum groups that are market-specific and the forum groups that are topic specific. These are both great places to meet people focused on similar goals in your target market.
Related: How to Avoid Competition & Find Deals by Purchasing Before or After Sheriff Sales
2. Your Local REIA Group
We have been involved in our local REIA group for over 10 years, and we have built all types of relationships through this group. Our local group even has property leads on their website, and we have a forum group where you can post questions and your needs. Again, since we are ramping up our marketing for finding more flips in a specific market, I posted about the need of bird dogs and wholesalers, and a few folks reached out to me as a result.
3. Your Local Business Networking Group—BNI, LeTip, Chamber of Commerce
I used to run a weekly business networking group, where we had professionals from all types of industries—accountants, attorneys, financial planners, etc. I loved this group since it facilitated so many different perspectives. This is a great place to share what you are looking for with non-real estate investors.
4. Your Local First Responders
At a recent networking meeting, I was chatting with a volunteer EMS person who said that he was finding deals as a result of his role with the EMS. First responders like EMS or even the fire department are the folks that help people in distress. They are also the folks who spend time driving around in the very neighborhoods that you are looking for deals. If you can build relationships with some of these people and simply share with them what you are looking for, they can keep an eye out for you.
5. Your Professionals (Accountants, Attorneys, Title Agents, Bankers, Insurance Agents, etc.)
One of our most profitable fix and flip deals in recent years came from a lead from our attorney. Who would have thought our attorney would bring us a deal? Do not ever underestimate your team. You have to remember that your attorney, accountant, title agent, etc. are speaking to a lot of people throughout the day, most of whom either own homes or rent out apartments! Make sure you share your current areas of focus with your team of professionals so they can also keep an eye out for you as well.
6. Fellow Active Real Estate Investors in Your Local Market
Although it is competitive, I would still recommend you share what you are looking for with fellow investors. They may pass on a deal that you might love to work on. Help each other, and don't be one of those investors who does not talk to other investors!
7. People Who Drive for a Living (Uber Drivers, FedEx Employees, Postmen, Amazon Delivery People)
Now more than ever, there are "part time" drivers for Amazon.com and Uber. These are great folks to share your criteria with since they drive so much already. FedEx employees and your local postman can also be good birddogs for you. It is just a matter of building a win-win relationship with these folks.
Related: 3 Stories That Prove You Can Still Find Local Deals, Even in a Red Hot Market
Bottom Line
People can't help you if they don't know how to help you. In addition to sharing your needs with groups and people that don't know you, you also want to get into the daily habit of sharing what you are up to and what you are looking for with the people who like and respect you. Don't assume that everyone you connect with knows how to help you. Sorry, but they don't wake up each morning thinking about you and your needs. You need to remind them and keep in touch with them.
Conclusion
Once you have found some bird dogs, you have to cultivate these relationship just like any other relationship. First and foremost, make sure you are crystal clear with what you are looking for. Share with them your specific goals, the specific neighborhoods you work in, the specific zip codes you're targeting, and the specific type of criteria for properties that you look for.
Secondly, when they begin sending you opportunities, get back quickly to them. If you are trying to build rapport and a relationship with someone, I would not take a week to get back to them. Be very responsive and appreciative of their help and support.
Lastly, put a strategy in place to stay in touch with them. We send out a monthly newsletter to our investors, potential investors, and networking circle. This is one way to stay "top of mind" so people don't forget you or what you are looking for!
I hope this article was helpful to you. I would love to get some chatter going on this post. What are other places you have found bird dogs? Have any other suggestions to keep bird dogs happy and helping you?
Thanks for reading and commenting!
Note By BiggerPockets: These are opinions written by the author and do not necessarily represent the opinions of BiggerPockets.