I'm sorry to break it to you… but you missed out.
There are no more real estate deals left.
None.
We've already got them all.
It's over. You can go back to your old life because you won't be investing in real estate anytime soon. The party came and went, and you were late.
Sorry.
Of course, I'm kidding!
You CAN still invest in real estate — BUT things have changed.
You no longer can simply throw a rock in any direction and break out the window on an amazing deal. Foreclosures are down, competition for good deals is skyrocketing, and banks are once again giving everyone with a pulse a loan.
So, if it's not too late to jump into the real estate investing game, what should you do? How do you still succeed as a real estate investor?
Well, my name is Brandon Turner, cohost of the BiggerPockets Podcast and author of The Book on Rental Property Investing, and today I want to share with you the three-part secret to success in real estate — even in a hot market.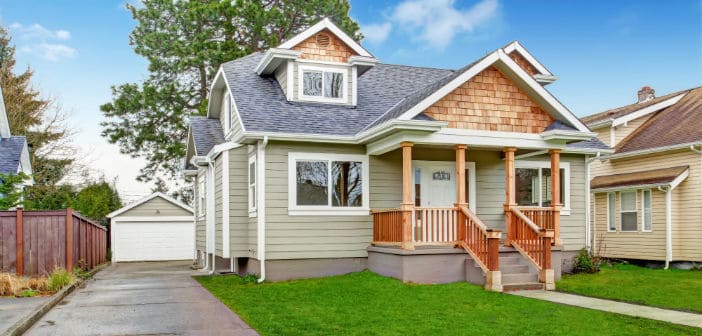 But before we move on, I wanted to invite you to a special LIVE event I'll be hosting THIS WEEK here on BiggerPockets — and if you are reading this post, it's definitely something you'll be interested in. It's a free webinar (online class) titled "How to Find Incredible Real Estate Deals in a Competitive Market," and I'll go into detail on how to find properties even when the market is HOT! Sign up now and I'll see you on Wednesday!
OK, on to the three-part secret to find success in real estate — even in a hot market!
Related: 3 Stories That Prove You Can Still Find Local Deals, Even in a Red Hot Market
You Must Be Smarter
In the good ole days, it was hard NOT to make money with real estate. Almost everything was cheap and made sense.
But today, you need to be smarter than that.
When looking for deals, you need to use your brain and ask yourself some basic questions, such s:
Where are the good deals in this market? For example, maybe the A-class neighborhood is all bought out, but there is an up-and-coming blue collar town 15 minutes away that most people are ignoring.
What is the competition doing — and how can I do something else? For example, if everyone is buying on the MLS, can I use direct mail marketing to find deals?
How can I find properties with "hidden potential"? For example, two-bedroom homes don't sell for much in my market — so I look for two-bedroom homes that have extra space I could turn into a third bedroom.
In other words, you need to out-think the competition.
Additionally, you have to be smart about the math on any deal you pursue. There are too many idiots in the market today paying ridiculous prices for deals. Don't worry — when the next real estate crash happens, we'll be buying those same properties at the foreclosure auction. Just make sure that's not you and be smart about your purchases.
You Must Be Faster
Good deals still exist — but they are often snatched up before you have a chance to get them by investors (like me).
So, if you want to get great deals, you need to be fast.
This means:
Get your financing together now — so you don't need to figure it out later.
Get automatic email or text alerts set up with your real estate agent — or get your own real estate license to get first dibs at new listings.
When you find a potential deal, walk through it the same day — and be prepared to run the numbers and submit your offer on the same day also.
Don't let fear slow you down — just keep moving forward.
OK, on to number three.
Related: "Dear Seller" Letters: The Tool You Need to Win Deals in a Hot Market
You Must Think Different
Strategies shift all the time in real estate. What might have worked great three years ago might not work as well any more, and that's OK. Fortune favors those who think differently.
For example, maybe prices have risen too much in your area to make a deal make sense for a rental. But maybe a flip would work better? Or maybe you could turn the property into a short term vacation property?  Or maybe an existing house could be demolished and a new house built?
This is what it means to think differently. It's all about thinking outside the box to find a solution to a real estate problem that no one else has the guts to do.
———-
Remember, all the good deals are not gone. They aren't missing. You CAN still invest in real estate — but you must be smarter, faster, and more creative than others.
The question is: Will you? 
And remember, if you want to learn more about the specific strategies you can use to find good deals, even in a hot market, come to this week's BiggerPockets Webinar! Sign up now!
Do you have any tips you'd add to this list? How do you find deals in a tight market?
Leave me a comment and let me know!