DISCLAIMER: This article does not constitute legal advice. As always, consult an attorney or other appropriate professionals as individual situations will differ.
It's important to have an enforceable lease that protects both you and your tenants. It must hold up in a court of law, something that you'll need to confer with your attorney on since local laws can vary considerably. While your individual lease may differ than mine, I have included a number of clauses here that may be helpful to you—or at least that you might want to consider. Please note that the verbiage in these clauses may not be applicable to you and that consulting property managers and real estate lawyers is best when drafting up your own lease.
With that, let's dig into the process.
Related: Breaking a Lease: What Landlords Should Know
Setup
First, define exactly what you're leasing. Where is it located? How long of a term are you thinking? How much will the rent be?
Leased Premises
The Leased premises are located in the City of X, County of Y, State of Z, and commonly described as 123 Main St, together with the inventory of furniture, if any, and appliances attached hereto ("Premises") for use as a private residence only. If anyone else has guaranteed performance of this Lease Agreement, a separate Guaranty of Lease is attached.
Term
The term of this agreement shall be for a term of ONE YEAR, beginning on the 31st day of March, 2019, and ending at midnight the 30th day of March, 2020. This Lease Agreement will automatically renew for another full year unless either party gives at least sixty (60) days' written notice of termination or intent to vacate as required by paragraph 14.
Monthly Rent
Base Rent: $995

Furniture: N/A

Cable: N/A

Washer/Dryer: Included

Carport/Garage: Included

Other: Pet Rent—$50

Total Monthly Rent: $1,045
Next, how are they to pay rent and when is it due?  What if it's late?
Be clear about what is due when, especially at the beginning when you're collecting deposits and first month's rent. Note: Many people have first month and deposits due at the same time. I do this as well; however, sometimes people simply can't pay all that money up front, and if they have great references from landlords/employment, I will often allow split payments. In addition to this, many laws differ on how much you can charge for late rent. Be aware of these laws.
Payment of Rent
Tenant agrees to pay rent to Owner in advance and without demand, via electronic funds transfer:
$1,045 for the period 31 March, 2019 through 30 April, 2019 (first month due 1 March, 2019)

$995 for the period 31 March, 2019 through 30 March, 2020 (security deposit)

$300 for the period 31 March, 2019 through 30 March, 2020 (pet deposit)

Total due 15 February, 2019: $1,295

$1045 commencing on the first day of the month of March, 2018, and thereafter on the first day of each succeeding month.
Late Payment
Rent is due the first of the month; however, it can be paid up to the third of each month without a late fee. This is a courtesy offered and if abused can be grounds to terminate the lease. If the rent is not paid in full by the THIRD (3rd) day of any calendar month, a late charge of $30 per day shall be immediately due and payable, with a maximum charge of $300. If the THIRD (3rd) day of any calendar month falls on a Sunday or federal legal holiday, then the rent is late if not paid in full on the next business day.  
Further, if the rent is paid by a check or other financial instrument returned by the financial institution for any reason, in addition to the late charge set forth above, a returned check charge shall also be due and payable in the sum of $50. Tenant agrees that the combination of late charges and returned check charges provided for by this paragraph is a reasonable estimate of Owner's bank charges, administrative fees, loss of use of the rent due, and other damages which could otherwise be difficult or impractical to ascertain. All payments received after the tenth (10th) of the month must be in the form of cashier's check.
I personally have a primary and a backup for online rental payment systems just in case as listed below:
Method and Allocation of Payments Received
All monies paid will be applied first to any previous balance due on Tenant's account, including rent, late charges, returned check charges, and damages—and secondly, to current rent. No cash will be accepted. All checks must be from Tenant of record named in the lease. No third party checks will be accepted unless approved by the Owner in advance. All personal checks will be run through Tenant's bank one time only. If Tenant has had two returned checks, or in the event of a Three-Day Notice to Pay Rent or Quit, Tenant agrees that payment must be made in the form of cashier's check or money order only. Payments must be made via online transfer from X company or Y company unless otherwise agreed upon in writing. Payments incur $1 fee on top of monthly rent to submit.
Security Deposits
How can you use the security deposit should you need it? Outline it and ensure it's within local laws. In some cases, you can use it for delinquent rent charges, cleaning (in some places you need to charge a specific cleaning deposit), repairs, etc. In addition to this, the amount of time you have to return your security deposit is also variable. If you fail to do so, you can in some areas pay up to three times the amount owed to the tenant. Know your laws if self-managing—and abide by them.
Security Deposit
Tenant agrees to deposit with Owner, prior to taking possession of Premises, the additional sum of $995 as security to be held by Owner for the faithful performance by Tenant of each and every provision of this Lease, which security Tenant hereby authorizes Owner to use for any one or more of the following purposes:
(1) For payment of delinquent rent;
(2) For repair of damages to the premises, including furnishings and appliances, caused by Tenant exclusive of ordinary wear and tear;
(3) For cleaning the premises, if necessary, upon termination of the tenancy;
(4) For payment of any liquidated damages resulting from late rental payment and/or returned checks;
(5) For locks and keys in the event keys are not returned upon termination of the tenancy.
(6) If Tenant vacates or abandons the premises prior to the end of the Term, for daily rent equal to 1/30th of the Total Monthly Rent for each day rent is unpaid until the end of the Term or until Owner re-rents the premises, whichever event occurs first.
Within 30 days after Tenant vacates the premises, Owner will furnish Tenant with an itemized statement of the amount of the security received, and the basis for and disposition of such security, and shall return any remaining portion of such security to Tenant. Owner shall bill Tenant for amounts expended which result in a deficiency in Tenant's security deposit, which deficiency Tenant agrees to pay Owner upon receipt of such deficiency statement. Interest will not be paid on the security deposit unless required by law.

Security deposit refund checks will be made payable jointly to all parties to the original Lease Agreement. Owner must have a written notice signed by the party vacating the apartment if he/she wishes to release his/her interest in the security deposit or transfer that interest to another party. Security Deposits are not refunded until all parties have vacated the apartment.

Tenant has conducted a walk-through inspection of the Premises and has or will execute a Move-in, Move-out Inspection Checklist. The absence of an entry shall signify that the item was in a good, clean, complete, undamaged, and working condition. Tenant agrees that he/she shall not enter into possession of the Premises unless they are tenantable. Tenant taking possession of the Premises shall be conclusive evidence that the Premises were tenantable. On move-out, the Premises shall be surrendered to Owner in a clean and good condition. Upon termination of this tenancy, the Move-in, Move-out Inspection Checklist will be used upon move-out and shall be executed by both parties when possible, but at the discretion of the Owner. The absence of an entry on said Move-in, Move-out Inspection Checklist upon move-out shall signify that the item was in a good, clean, complete, undamaged, and working condition.

Tenant shall not use the security deposit to pay all or any portion of a month's rent unless otherwise agreed upon between Tenant and Owner in writing.
Who Can Stay?
Definitely outline who can stay and for how long to avoid possible issues with unwelcome guests. If you've read my other posts, you may know I've had issues with property managers in a certain area where I invest. One property manager placed a recently convicted felon in my property. She was actively using drugs, invited a family member who also had issues with the law to stay with her, and they did a lot of damage to my unit after multiple law enforcement calls from varying neighbors. Having this clause helped us get rid of the "extra tenant" and restore order (as much as we could, anyway).
In addition to this, I'm always for someone responsibly using their space for however they want, but in some cases that just isn't the case. That's why the use of the premises is often important to include. Should a tenant try to Airbnb their room out, that can affect your ability to retain insurance on the property if damage is done. Keep this in mind for the purpose of the clause as well.
Occupants
The Premises shall be occupied only by the following named person(s):
Tenant A, Tenant B, Three Children
No one else may occupy the Premises. Tenant agrees that it shall be a material violation of this Lease Agreement if a guest or invitee occupies the Premises for: 1) a period of seven (7) consecutive days or more; or 2) any portion of thirty (30) days or more within any given ninety (90) day period, without obtaining the advance written consent of the Owner.
Use of Premises
The Premises shall be used solely by Tenant for residential purposes and shall be occupied only by the number of occupants provided in this Lease Agreement.
Pets
This one gets really complicated. I've had tenants ask if they can petsit for friends. This was never a problem for me, but ensuring this is otherwise communicated is important. It's easy for tenants to forget to ask you to get a pet, so you want to ensure that if you aren't pet-friendly you say so—and outline punitive actions for otherwise having a pet there. Having minimum amounts per pet may also be helpful depending on your local laws as well.
Animals or Pets
Tenant and such others for whom Tenant is responsible shall not keep or maintain any animal in or about the Premises without first obtaining Owner's written consent. If approved, an Animal Agreement shall become an integral part of this Lease when executed by Owner and Tenant. Please see Addendum B if applicable. Should Tenant fail to notify Owner of a pet, a fee of $200 plus backdated pet rent no less than $20 per pet plus applicable security deposits no less than $250 per pet will be billed.
HOAs and General Expectations
To ensure an amicable presence in the community, outlining expectations is important. What HOA laws must they abide by? Any lawn care or snow removal? In some cities, you can get fined as the owner if your tenant doesn't mow the grass to a certain appearance—and that's not even including possible HOA fines. Ensure you know how much notice you need to give to enter the premises or what utilities are covered and not within the lease so the tenants can set things up ahead of time. Oftentimes, I require them to send me proof that they've set utilities up in their name as well.
Conduct
Tenant covenants and warrants to Owner as follows:
Quiet Conduct: The conduct of Tenant and such others for whom Tenant is responsible shall not, in any manner, disturb the quiet enjoyment of other Tenants, invitees, or visitors, in or near where the Premises are located, including the common areas and any or all recreational facilities.
Damage: The conduct of Tenant and such others for whom Tenant is responsible shall not result in or cause destruction or damage to the Premises, or any part thereof including, but not limited to any and all recreational facilities and recreation equipment, or the property of other Tenants, their invitees, and visitors. If animals cause any sort of damage to the property, Tenants are to notify the Owner and repair at Tenants' expense.
Nuisance, Property Damage, and Waste: Tenant and such others for whom Tenant is responsible shall not maintain, commit, or permit the maintenance or commission of a nuisance, and shall not commit or permit property damage or waste, upon the Premises or any part thereof. Further, Tenant shall not violate any criminal or civil law, ordinance, or statute in the use and occupancy of the Premises.
Tenant responsible for garbage removal/outside receptacles, extermination of rats, mice, roaches, ants, slugs, and bedbugs, if needed, lawn/shrubbery, air filters monthly, screens, locks/keys, and smoke detection devices.  Tenant is responsible for all damage and expenses due to misuse or neglect.

Tenant will replace air filters no later than May, August, November 2019, and February 2020.

Tenants are responsible for lock outs and will be charged a fee of $50 for each key that is reported lost plus any fees associated with lock outs.  DO NOT flush diapers, paper towels, or other related hygiene products down the toilet. This can and will damage the plumbing, creating costly repairs at the responsibility of the Tenant.

Tenant must initial on this line

for the following provision to apply. By signing this rental agreement, the Tenant agrees that upon surrender, abandonment, or recovery of possession of the dwelling unit due to the death of the last remaining tenant, as provided by Chapter X (or other related clause), (Insert State Here) Statutes, the Landlord shall not be liable or responsible for storage or disposition of the Tenant's personal property.
Alterations and Repairs
Alterations:

Except as provided by law, no repairs, decorating, or alterations shall be done by Tenant without Owner's prior written consent. Tenant shall notify Owner in writing of any repairs or alterations contemplated. Decorations include but are not limited to painting, wallpapering, hanging of murals or posters. Tenant shall hold Owner harmless as to any mechanic's lien recordation or proceeding caused by Tenant.

Repairs:

Tenant shall keep and maintain the Premises and every part thereof in good and sanitary condition. Tenant agrees to pay for any repairs of the Premises due to Tenant's negligence. Tenant shall immediately notify Owner, in writing, should any plumbing, electrical, mechanical, or other equipment or part of the Premises become damaged, faulty, or in disrepair. Further, Tenant shall immediately notify Owner, in writing, when Tenant becomes aware of an inoperable lock or window security. Owner is not liable for a violation of this section unless Owner fails to correct a violation within a reasonable time after Owner or agent has actual knowledge of the deficiency or receives notice of any inoperable lock or window security deficiency.
Utilities
Tenant shall pay for all utilities, services, charges, fees, and related deposits, if any, made payable by or predicated upon occupancy of Tenant. Landlord shall pay Homeowners Association (HOA) fees and Tenant shall abide by rules of the HOA. Tenant shall comply with any Owner rules or any city, municipal, county, state, and special district rules, regulations, ordinances, or statutes now in force or which may be subsequently adopted or enacted relating to the use and conservation of all utilities, including water. Owner may enter the Premises for the purpose of installing and ensuring the proper use of any water conservation devices. Such devices include, but are not limited to, flow restrictions and toilet water displacement equipment required by any regulatory authority or in Owner's opinion, necessary for the conservation of water. Tenant understands that the utility or billing provider will issue the utility bills. Utility bills are issued separately from rent bills and are to be paid directly to the utility provider. Owner shall make reasonable arrangements to establish the water and sewer account with the billing provider. Thereafter, Tenant shall be solely responsible for maintaining and paying for the account with the water and sewer billing provider.

If any utilities are sub-metered for the Premises, or prorated by an allocation formula, an addendum will be attached to this Lease Agreement in compliance with state agency rules or local ordinance.

Notwithstanding anything to the contrary contained in the Lease, Owner shall not be required to furnish utilities and/or water to the Premises unless the same shall be made regularly available to the Owner. The furnishing of utilities and/or water shall not be a condition precedent to Tenant's performance of any of its obligations. Owner shall not be liable for damages resulting from the interruption of any utility services provided to the Premises, including, but not limited to, power outages, or Owner shutoff for purpose of repair.

Tenant must pay all utility bills in accordance with his/her agreement with the utility provider. Failure to pay any utility is a material and substantial breach of this Lease, and shall entitle Owner to exercise all remedies available under the lease terms. Further, if Tenant fails to pay all utility charges assessed by utility companies in connection with the use of utility services for which Tenant has agreed to pay, and Owner is assessed by the utility company for these utility services, then Owner may, but is not required to, pay these utility assessments to such utility company and subtract any amounts from Tenant's security deposit. In the event that a penalty, premium, excess use charge, or other charge based upon or intended to mitigate against excess use is imposed in connection with the use of utilities and/or water by the project in which the Premises are located, Tenant shall pay his/her pro rata share thereof as additional rent. If such penalty or charge is not separately stated for the apartment occupied by Tenant, then it shall be prorated in proportion to the square footage the Premises bears to the entire square footage of all apartments in the project during the period for which it is imposed. Owner shall notify Tenant in writing of such amount, and Tenant shall pay said amount at the time the next installment of rent is due.

Owner has advised Tenant of the current utility company selected by Owner to provide electricity and gas service for the community and its apartments. Notwithstanding the foregoing, if permitted by law, Owner shall have the right at any time, and from time to time during the lease term, to either contract for service from a different company providing electricity or gas service, or to continue to contract with the current utility company for the community's common areas and its apartments.

(1)

Owner shall not be liable or responsible for any loss, damage, or expense Tenant may sustain or incur by reason of any change, interference, or defect in the supply or character of the gas or electric energy furnished to the community or its apartments, or if the quantity or character of the electric energy supplied by the utility or other utility provider is no longer available or suitable for Owner's requirements.  Tenant shall maintain a temperature of at least 50 degrees during the winter months (even if traveling for long periods of time) to prevent cold weather affecting the plumbing of the Premises.
(2) No such change, failure, defect, unavailability, or unsuitability shall constitute an actual or constructive eviction, in whole or in part, or entitle Tenant to any abatement or diminution of rent, or relieve Tenant from any obligation of the Lease.
(3) To the extent Tenant is permitted by law to select a different utility service provider other than the company selected by Owner, Tenant shall:
(a) Reimburse Owner for the cost of repairing any and all damage to the apartment and the community common areas caused directly or indirectly by Tenant's utility selection or its equipment. Owner reserves the right to deduct said costs from Tenant's security deposit.
(b) Indemnify Owner from any claims, demands, and expenses, including attorney's fees, arising out of or in any manner related to the action or inaction by Tenant's utility provider, including, but not limited to, expenses and/or fines incurred by Owner in the event Tenant's utility provider fails to provide power or provides insufficient power.
Smoke Detector
The Premises is equipped with a functioning smoke detection device(s). Tenant acknowledges the smoke detection device was tested and its operation explained by Owner or agent at the time of initial occupancy, and the detector was operating at that time. Tenant shall be responsible for testing the device(s) at least once a week to determine if the smoke detector is operating properly. If the detector is battery operated, Tenant further agrees to (a) ensure the battery is in operating condition at all times; (b) replace the battery, as needed (unless otherwise provided by law); and (c) if, after replacing the battery, the smoke detector does not work, inform Owner or agent immediately. Tenant must immediately inform Owner or agent in writing of any defect, malfunction, or failure of any detector. In accordance with law, Tenant shall allow Owner or agent access to the Premises for purposes of inspection and maintenance of the smoke detection device. It is an actionable offense to disconnect or otherwise impair the function of a smoke detection device.
Parking
Owner does not provide Tenant with an assigned parking space for the Leased Premises, unless otherwise provided on Page 1 of this Lease Agreement. If assigned parking is provided, Tenant is to park in designated space only. Unauthorized vehicles will be towed away immediately. If assigned parking is provided, such parking may be altered, modified, or discontinued by Owner upon five (5) days written notice to Tenant. Owner, at his/her sole option, may adopt a parking arrangement for the Premises that modifies any prior arrangement or deletes assignment of parking spaces. All guests will park on the street. Tenant is responsible for keeping the assigned space, carport, or garage clean. Alcoholic beverages shall not be consumed in the parking area. Working on vehicles in parking spaces or garages is prohibited. Inoperable or abandoned vehicles will be towed away at the Owner's expense. Please refer to the Parking section of the Policies and Rules for further parking rules.
Entry by Owner
Tenant agrees that Owner and his/her agents may enter the Premises in case of an emergency, to make necessary or agreed repairs or improvements, or to exhibit the premises to prospective or actual purchasers, mortgagees, tenants, workmen, or contractors. Such entry, other than in case of emergency, will be made during normal business hours, unless Tenant otherwise consents at the time of entry.

Owner must give Tenant twenty-four (24) hours' notice of Owner's intent to enter the Premises during normal business hours, other than in cases of emergency or if it is impractical to do so.
Related: The 10 Most Common Lease Compliance Issues You'll Encounter
Assignment and Sublease
No portion of the Premises shall be sublet nor this Agreement assigned. Any attempted subletting or assignment by Tenant shall, at the election of Owner, be an irremediable breach of this Agreement and cause for immediate termination as provided herein and by law.
Terminating the Lease
I have a document for early termination, as well as regular termination so tenants know what to expect when moving out. This area also covers responsibility for damages. To help mitigate risk, I ask tenants to take out a renter's insurance policy (normally very cheap, perhaps $10 per month) to ensure that if damages occur, they will be less upset and we can work together knowing their items at the very least will be covered by their own insurance.
Notice of Termination
Before vacating, Tenant must give Owner advance written notice as provided herein. Tenant's Notice of Intent to Vacate Rental Unit does not release Tenant from liability for the full term of the Lease Agreement or any renewal or extension. Tenant's Notice of Intent to Vacate Rental Unit must be in writing and cannot terminate the Lease Agreement sooner than the end of the original full term, any renewal, or extension. Tenant's verbal notice of intent to vacate will not be accepted and is not valid to terminate this Lease Agreement. If Tenant chooses to vacate upon expiration of the lease, a written 60-day notice shall be required. Owner may serve any notice or demand upon Tenant personally, or by posting a copy at the Premises and mailing a copy thereof by regular mail, postage prepaid, addressed to Tenant at the address of the Premises, or in the event Tenant has provided Owner, in writing, with a forwarding address, to such forwarding address.  Tenant may serve any notice or demand upon Owner or his/her agent personally or by mailing such notice to Owner or his/her agent for the Premises by certified mail, postage prepaid, return receipt requested. Tenant agrees, as provided in the rental agreement, to pay $2090.00 (an amount that does not exceed two months' rent) as liquidated damages or an early termination fee if Tenant elects to terminate the rental agreement and the landlord waives the right to seek additional rent beyond the month in which the landlord retakes possession if vacated in rental-ready condition.
Default/Abandonment
In event of forfeiture, Owner reserves the right to all rental and other damages as provided by the Lease or by law. A notice or judgment for unlawful detainer declaring a forfeiture of the Lease shall not relieve Tenant from liability. Owner may recover from Tenant the worth at the time of the award of the amount by which the rent then unpaid hereunder for the balance of the Lease Term exceeds the amount of such rental loss for the same period which Tenant proves could be reasonably avoided by Owner.
Non-Responsibility of Owner for Damages
Owner is not liable for bodily injury to or damage to the personal property of Tenant, members of Tenant's household, or any other Tenants, Tenant's guests, invitees, or licensees, or any other person in or about the Premises, that is caused by or results from latent or patent defects, criminal acts, fire, steam, electricity, gas, water, or the weather; or from breakage, leakage, obstruction, or other defects of pipes, sprinklers, wires, appliances, plumbing, air conditioning or lighting fixtures; or from any other cause. Tenant assumes all risk of, and waives all claims against Owner from any such injury or damage, except for injury or damage resulting from negligent acts of Owner.
Indemnification
Tenant shall indemnify and save harmless Owner against and from all claims arising from the following, and against all costs, attorney fees, expenses and liabilities incurred in the defense of any such claim, action, or proceeding brought on such claim:
Use of the Premises by Tenant, members of Tenant's household, other Tenants, or Tenant's guests, invitees or licensees,

Any activity done, permitted or suffered by Tenant in or about the Premises or elsewhere,

Any breach or default by Tenant under this Lease, or

Any negligence of Tenant, members of Tenant's household, any other Tenants, or any of Tenant's guests, invitees, or licensees.
Tenant's obligations, as set forth above, arising by reason of any occurrence taking place during the Term of this Lease, shall survive any termination of this Lease.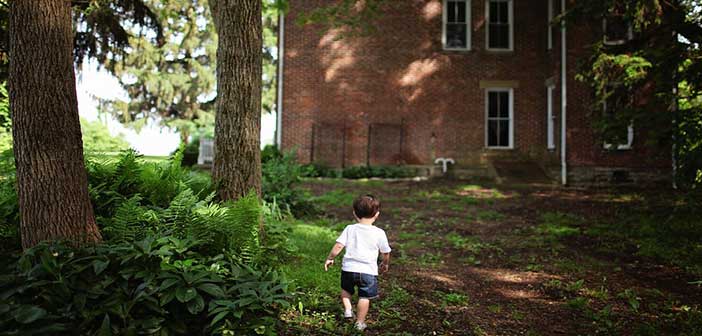 Insurance
Owner does not insure Tenant, the members of Tenant's household, Tenant's guests, invitees, licensees, or any other Tenants or persons in or about the Premises, from any loss occurring in or about the Premises, whether from bodily injury or property damage of any kind whatsoever.
Owner requires that Tenant maintain, at Tenant's sole expense, a standard type of Renter's insurance policy or its equivalent, which provides limits of liability adequate to protect Owner's and other Tenants' property, as well as Tenant's personal property from loss by fire, burglary, water, and other perils. Without such insurance, Tenant could incur a substantial financial burden in the event of fire or other perils outside of Owner's control.
Tenant hereby releases Owner from any and all claims for damages or loss to Tenant's personal property in, on, or about the Premises that are caused by or result from risks that are or would be insured under the insurance described above. Tenant hereby waives any and all rights of recovery and rights of subrogation against Owner in connection with any damage or claim that is or would be covered by such insurance, except for damage resulting from negligent acts of Owner.
Miscellaneous Items
Lastly, a few other miscellaneous items may be helpful to include so tenants know what they need to turn in with their lease. You may also want to write in an arbitration clause (mine does include this). This is so state-specific, however, so I've chosen to leave it out of this article.
Credit Report
As required by law, Tenant is hereby notified that a negative credit report reflecting on Tenant's credit history may be submitted to a credit reporting agency if Tenant fails to fulfill the terms of his/her credit obligations. Tenant authorizes Owner (or a collection agency) to obtain Tenant's consumer credit report for use in attempting to collect past due rent, late fees, or other charges, both during the term and thereafter.
Only Agreement
This Lease, which includes all the attachments referred to below, constitutes the entire lease between the parties and cannot be modified except in writing and signed by all parties. Owner, nor any agent or employee of Owner, has not made any representation or promise other than those set forth herein. This lease does not go into effect until all parties have signed. Full, non-refundable payment must be made by the date listed on Page 1 to gain access to property.
Addenda
By initialing as provided, Tenant acknowledges receipt of the following addenda, as indicated, copies of which are attached hereto and are incorporated as part of this Lease. Tenant also agrees that with submission of this lease, they will provide the following as required by each individual over the age of 18:
____ A. Move-in/Move-out Inspection Checklist (to be completed and turned in within one week of move-in date)
____ B. Animal Agreement
____ C.  Copy of current Driver's License (not expired)
____ D.  Copy of two most current pay stubs for ALL jobs currently held
____ E.  Copy of renter's insurance policy
Conclusion
The reason we need to add "be a decent human being" clauses into our leases is because not everyone is. To protect ourselves as landlords, we need to ensure even small details are written out so our tenants know what we expect of them.
Be sure your lease holds up with local laws and is clearly communicated and reviewed by the tenants. I personally like to go through it with them either in person or by phone and even highlight the important parts in yellow. I also make them initial each page at the bottom.
Having a lease you can refer back to is incredibly important, so ensure you have a good process to update and review leases as needed and as laws change.
When drafting your own lease, BiggerPockets is a great place to start, offering several state-specific landlord forms—including comprehensive residential lease agreements, rental applications, pet addenda, and more—at no cost to Pro members!
DISCLAIMER: This article does not constitute legal advice. As always, consult an attorney or other appropriate professionals as individual situations will differ.
What clauses have you found to be invaluable as a landlord?
Weigh in with a comment!
Note By BiggerPockets: These are opinions written by the author and do not necessarily represent the opinions of BiggerPockets.