Which do you like more: giving gifts or receiving them?
As I reflected on this topic, my initial response was that I love getting presents. Who doesn't, right?
When I thought more deeply about it, though, I realized that giving gifts gave me more joy. It's fun to brainstorm what to get for people, shop for it, and watch them open the gift. At each of these junctures, it's like an endorphin rush that makes me feel good inside. Based on these experiences, I've concluded that any kind gesture toward another person actually makes me happier than receiving something.
Realizing this, I've sought ways to do good deeds each day. Selfishly, this increases my own happiness, but it also improves the lives of others. At first, I started out by holding doors, buying strangers coffee, and giving my parents whatever they need around the house. Then, I thought of something that nobody was doing: What if I wrote letters to people I care about and mailed them?
Typically, mail (other than Amazon packages) is associated with paying bills. There's never really much to look forward to in your mailbox. That's why it might be a pleasant surprise to get a letter from a friend.
Related: THIS Is the Only Thing Stopping You From Being Happy, Healthy, & Wealthy
Now more than ever, people need positive distractions in their lives. This seemed like it would do the trick.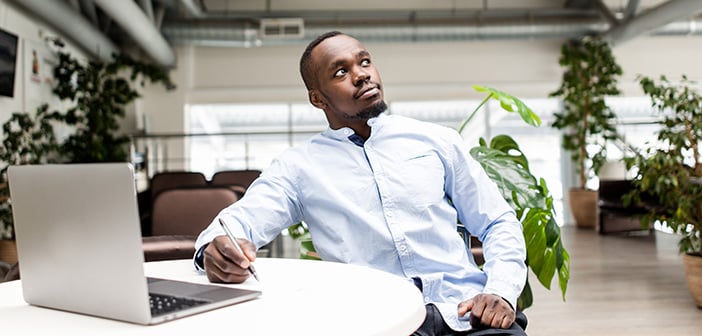 How to Write Gratitude Letters
The process of planning out and writing gratitude letters is not very time consuming, yet it can be hard to know where to start. Read on to learn the simple steps involved.
Make a List
The first step in this process is to brainstorm. Think about all the people in your life that you're grateful for. This can be a handful of people—or far more. It's really up to you!
Here are some suggestions on who to send letters to.
Family
Writing to your immediate family (or even relatives you only see on occasion) is a great way to strengthen your bond. It doesn't have to be a birthday or a holiday to tell them you care about them.
Friends
Some friends are busier than others. Some live closer to you than others. Regardless of the distance, it's important to keep your friends close. They'll never see a letter coming—make it a big surprise!
Neighbors
In modern society, many people don't even know their neighbors. Whether you have good relationships with them or not, strengthen your bond by saying thank you, complimenting them on their lawn, or something else. Just think about what they do that you appreciate, and let them know.
Related: Reach Your Goals by Living a More Intentional Life
Co-workers
No two work situations are identical. Even if you hate your job, you probably like some of the people or appreciate times when they've helped you out. Most people will be thrilled to get a letter in the mail from a colleague expressing thanks. It might even improve your relationships.
Clients, Partners, & More
Who else do you interact with professionally or personally? It's important to give back to those who are of service to you. Maybe it's your financial advisor, investing partner, lawyer, contractor, so on. One thing is for certain, you'll stand out by sending a simple note.
Write the Letters
After you've created a list of people and gathered mailing addresses, the time has come to start writing. For some people, this part will be pretty easy; for others, it might be more of a challenge. To help smooth over the process, I've provided a template. Feel free to use it, or not. This is just to get the ball rolling.
Dear (Name),

Hopefully this letter was a surprise. During this time of uncertainty, I wanted to reach out to you to check in. The purpose of this letter is to express my gratitude for all that you do (you can be specific or broad here). Rather than use technology, I wanted to bring back a forgotten communication medium—I feel that this has more meaning. As I was writing this to you, I felt totally present and free of distraction.

During our time as (fill in the blank), you have always been very (adjective) to me and to others. Since we've known each other, you have proven to (something that they do that you appreciate). Although we don't always see each other, I always enjoy my time with you.

Furthermore, (something else that you want to say thank you for. This can be a memory or another attribute you appreciate).

Please continue to spread gratitude and positivity to others by paying this letter forward. It can make someone's day.

Sincerely (or another term of endearment),

(Your Name)
Related: The 7-Step Morning Routine That Transforms My Entire Day
Wait
Just sit back and wait for the USPS to deliver your letters. The anticipation is exciting, but if you're anything like me, it can be hard to keep your secret as the letters get distributed. Eventually, you will start to receive calls and texts from people—the best part of the entire process. It feels good to know that they took your words to heart.
As the gratitude starts coming back your way, you will notice that some people appreciate these gestures more than others. Even if someone doesn't say thank you directly, just know that your heart was in the right place and they will pay it forward in their own way. Everyone has their own method of expressing thanks.
Final Thoughts
Expressing gratitude is good for both you and the person receiving it. By writing gratitude letters to people, you can fill the world with positive energy. Get started today, and begin making a difference in an unconventional way!
Questions? Comments?
Join the discussion below.
Note By BiggerPockets: These are opinions written by the author and do not necessarily represent the opinions of BiggerPockets.