Among the most valuable assets on a job site are your subcontractors. They are important resources with specialized skills and experience you use to complete projects. They help you stay profitable, and you provide them much-needed jobs.
The Subcontractor Relationship
Managing your subcontractors can sometimes be a challenge, though, particularly if you are not well organized. You'll need to do due diligence before hiring one, and continue to stay diligent when working with your subcontractor while completing a project.
To help you stay on time, on budget, and able to deliver with high quality, here are six ways to do just that. (Here are various documents that will help you with this process.)
1. Clarity Is the Starting Point
Clarity is crucial for success. Make sure everyone knows what the expected outcome is, and you are more likely to reach that outcome. Eliminate the guessing games by providing realistic expectations and guidance that is supported with sample images when possible. A written scope of work with a clear timeline, milestones, and expected results will make working with your subcontractor simple, clear, and free of drama.
Related: 5 Entirely Avoidable Reasons Contractors Fail (& How YOU Can Prevent Them!)
2. Proposals Need to Be in Writing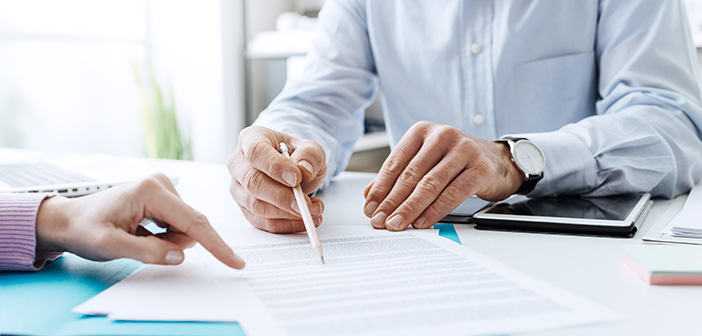 Protecting your business requires making sure to memorialize agreements with the use of written proposals. By outlining the agreed-upon terms, and including signature lines for you and your subcontractor, you give yourself legal protection in case things go sideways. Make sure your proposals are dated, state the cost of the work, everything that needs to be completed is outlined, and clarify which materials need to be supplied. Make sure to include the time frame for completion.
3. Insurance Is Mandatory
This seems like a no-brainer, but insurance is mandatory to protect you and your hard-earned money. Every project requires a certificate of insurance. Make sure it comes directly from an agent to ensure legitimacy. Requirements may vary from state to state, but here are the minimum things that should be included:
Minimum liability $1 million
Agent's information
Subcontractor's name and address
Your name and address
Related: 5 Types of Insurance You May Need if You Run a Real Estate Business
4. Have a Subcontractor Agreement
Using the data from your proposal as a starting point, flesh out remaining details for everyone with a subcontractor agreement that also includes payment terms and working expectations, such as the end of the day clean up policies, dealing with delays, inspection requirements, warranties, etc. Spell everything out to avoid unexpected unpleasantness which can creep up when you assume both sides are on the same page.
5. All Changes Require a Change Order
It's inevitable—something is bound to change during a construction project. Perhaps something was incorrectly estimated, or you ran into unforeseen complications. No matter the cause, whenever work is added or removed from the original scope of work, use a change order to track things.
Remember that any change has the potential to alter the original contract amount or completion date. Change orders should define the complication, outline the impact on the schedule, spell out implications to the cost of the project, and be signed by everyone.
6. Never Pay Anything Without a Waiver
Don't take no for an answer when it comes to waivers. Before you put a check in a subcontractor's hand, require the contractor to complete and notarize a waiver. It's just that simple. Tell them "no waiver, no check," and watch how fast your subcontractor produces a notarized waiver.
In Conclusion…
There you have it—six ways to manage successful subcontractor relationships. Frankly, you can sum them up in one of the lessons we learned way back in kindergarten: Play nice in the sandbox.
By leveraging clear processes, tracking progress via checklists, and putting everything in writing, you are professionalizing your business and minimizing hard discussions. Your subcontractors will respect you more as they see how much you value them and are working to protect the relationship. And your projects will be completed faster and with higher levels of quality—a win-win for everyone.
What would you add to this list of helpful tips?
Please share with a comment below!
Make your work with subcontractors easier by leveraging tried and true resources and approaches that help you stay organized.