Meet my friend Jenny from the block. We actually just met in real life, but I've been talking to her on BiggerPockets for a long time now. She's doing this beautiful live-in flip.
I mean, it is just incredible. It makes my flip look absolutely amateur. (They kind of are amateur, honestly. But now I know what I have to live up to.)
In the video and post below, we'll meet Jenny and she'll take you through an incredible house. You're going to learn a lot from her! Let's do it right now.
Meet the Investor
Hi, everybody! This is Jenny from LiveIn Flip. We help military families turn PCSes into profit via real estate.
I grew up a military brat, and then I married an active duty soldier, which made me both an Army kid and a military spouse, living this life in the military. One of the biggest hardships that happens by default is the fact that you move around every four or five years. That means financial hardship.
So, we turn the biggest hardship of the military lifestyle into your biggest opportunity for financial wealth.
Related: Meet the Investors: BRRRR-ing 3 Deals in 6 Months With Dan Weidman
When I started my real estate journey, I was looking for any type of resource to figure out what I was doing, why I was doing it, how to do it before I actually pulled the plug. BiggerPockets is one of those resources that came up. It is literally the go-to for education on how to do real estate.
And one of the things that I found out is that real estate is for the average person. Wealthy people don't do real estate. Real estate is what makes average people wealthy.
I'm super excited to tell you guys about our latest investment: the only flip that we have going on right now. So, let's go!
In the video above, you can check out our latest flip. I'm so excited!
The Property & Rehab Plan
The great thing about this area, most of the houses were built in the '50s, '60s, '70s, which means they are completely closed off. But they're in great proximity to towns, to people, to base, which makes it the best flipping market ever.
The first thing that I always do—and my contractors always know—it's time to knock down walls. So, in my most recent property, that's what we did. Every house tells a story and you can instantly go into a house and feel what kind of story it wants to tell.
This house wanted to tell a rustic story. So, we did the faux wood beams. We did chalkboard paint walls and an open concept kitchen. We've left the original fireplaces. And then one of my big things is doors. Original doors always stay, because that's the place where you open up to and you leave your home. Those stay in. Those stay in the best condition possible.
We add lighting fixtures. We put in butcher block countertops and subway tile. This house is transforming and becoming a place where the family that moves into it can actually tell their story.
At the same time, they tell the story of the house. And together that just makes a beautiful ending.
We were fortunate enough to actually score all the tile for the entire house for $300—like it was the biggest score. But when you're making deals, it's always that balance between finding a deal and still having the aesthetic. You don't want to compromise the look and the story of a house just because you get a deal. You want to find the deal that actually lets you tell the story of the house.
And here we found these beautiful beveled subway tiles to match the butcher block countertops. We saved money by keeping the cabinets because they're a great condition—we just painted them white.
Related: Meet the Investors: Real Estate Agent Turned Investor Dawn Brenengen
Now, the master bedrooms and the bathrooms. The thing about doing a house is you always want the details—details matter. This property is a three-bedroom/two-bath.
When you're flipping or renovating old houses, one of the things you have to be prepared for is literally anything. The building code back then was not exactly the same building code now. So, that's what we ran into with the master bedroom master bathroom in this instance. The bathroom actually used to be two-thirds of this size.
We opened it up and expanded it to make a walk-in. And we'll actually put in a rainfall showerhead.
But what was interesting is all the walls were actually made out of poured concrete. So, we had to come in to bust an entire concrete bathroom down and then rebuild it. However, the end was definitely worth the work. You now have a gigantic shower, and who doesn't like a gigantic shower?
The Numbers
We're looking at over just over 1,700 square feet for a three-bedroom/two-bath. We paid about $106,000, put $25,000 in renovations (because this was a complete gut job), and we were listed at about $169K and some change.
So, if you're wondering why real estate? Why do you get into this? Who can get into this? Why did I get into this?
There are a few takeaways that I want you to understand.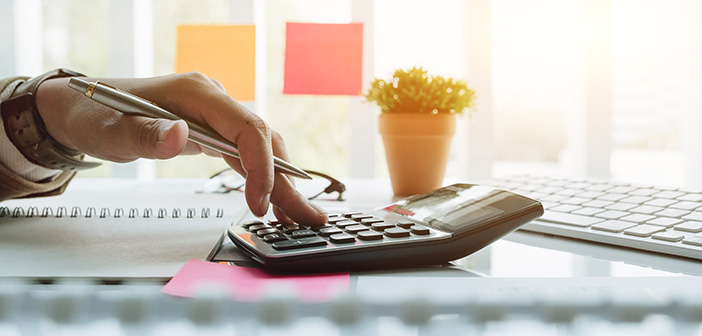 Advice for New Investors
The first is: no matter what your hesitation, no matter what your background, no matter what your income level, no matter what your job, no matter what you have or what you want to have, it is possible. Real estate is not out of grasp. You would be surprised to see how many different ways of financing and options that you have that are available to you—that you didn't even know.
The only thing that you have to do is just start—starting is the hardest part. But don't be afraid to start! Because once you start, this again is for the average person.
Related: Meet the Investors: Full-Time Pilot & Long-Distance BRRRR Investor Frank Culick
Wealthy people became wealthy people because they started out average and just did something. This is what you can do. Real estate you can do. I guarantee it!
Real estate is definitely a people game. That's why we're here. That's why I'm here. That's why I got into it.
It's my job, and I feel it is my duty, to teach active duty military members how to turn real estate into their biggest investment tool. And the way I do that is by connecting with people because real estate's more than just buildings. For me, real estate is home, real estate is stories. Houses are places. They are memories, your life—they're your building block.
And it's by meeting other people in this real estate game that you actually begin to create your own story. Whether or not it's becoming the biggest real estate investor in your area or whether or not it's just owning a rental home, it doesn't matter.
We're all in this together. Because let's be honest, people aren't going anywhere and neither is real estate anytime soon. So, why not connect?
I know I said this a million times. But honestly, I really cannot reiterate this enough: It doesn't matter who you are, it doesn't matter what your background is. It doesn't matter what you own or what you don't own. Real estate is for you!
And one of the biggest sources and resources that you have, honestly, is BiggerPockets, because it is a community built by your average person, your mom, your dad, your Susie Q. Your neighbor, your Joe Blow. All of them are in there.
And we're exchanging information. We're asking questions. We're talking about numbers. We're seeking out markets. We're making the connections. You know, that's how I made the connection with Alex.
There are people here who have a love and a desire to create something beautiful. And it happens to be real estate. We're all in this together sharing it. And that's what BiggerPockets really is.
I'm Jenny from the block. I'm creating my real estate story. I want you to create yours!
Questions? Comments?
Join the conversation below!