(It wasn't inheritance.)
Everything you need to achieve your dreams in life is available to you. All you have to do is find a strategy that makes sense, step up, and take action. Your life can change forever. Ours has.
But you do need a strategy. A plan. A formula.
On BiggerPockets, Brandon Turner has described an interesting investment strategy, which he eloquently calls BRRRR: Buy, Rehab, Rent, Refinance, Repeat.
My own property investment mentor refers to this process as "recycling your money." (Apparently, it's even good for the environment.) Whatever you call it, at its core, it's nothing more than a simple home equity loan.
People use home equity loans every day to buy luxuries like boats, cars, and expensive vacations. My wife and I used it to get a million-dollar investment portfolio for free. I believe it's one of the true "secrets" of wealth building.
Here's how it happened.
Buy
We started with only some home equity. Honestly, it wasn't that much, but it was enough. We borrowed money against our personal home, which allowed us to put deposits on two three-bedroom single family residences (SFRs). These were in what you would classify as "C" neighborhoods—lots of renters and good cash flow if you know the math.
Rehab
We did some minor rehab—more like redecoration than renovation. We only took on simple jobs like patching holes, fixing broken things, adding fresh paint and new carpet throughout, putting some new concrete in the driveway or adding a path, and maybe building a shed. That kind of thing.
We still had to coordinate plumbers, electricians, builders, carpet and flooring installers, and more. We even had to remove a bit of asbestos from one house. But we also did a lot of the grunt work ourselves with help from friends and family. The main tasks we took on were painting the entire interior of each house, some exterior painting, and some landscaping.
Of course, you can go a lot further with this. Sometimes it isn't necessary. Our goal initially wasn't to make a fortune from the renovation. We made our choices primarily to make the properties attractive to potential tenants. Perhaps next time we will target the renovations a little more at achieving a better valuation.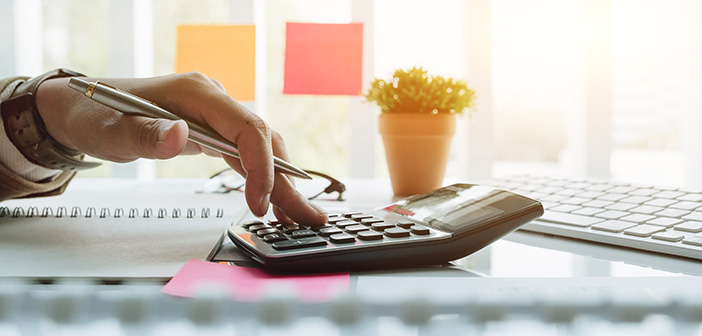 Related: How I Bought a Multi-Million Dollar Apartment Complex at the Age of 26
Rent
We managed to rent both properties quickly and with positive cash flow. We did notice that the property that was on the more busy road rented more quickly and at higher rent than the one down a lane. This was despite the fact that the house down the lane is a nicer property—a lesson for the future, perhaps.
Another thing we learned here was to do the renovations while you are waiting on the property to settle. I'm not sure whether this is legal in all countries, but we negotiated it in as part of the contract for both properties.
It worked like a charm for the first property—the tenants were handed the key on settlement day. The second property was a little more difficult since existing tenants needed to move out, and we had to do the majority of the renovations post-settlement.
Refinance
Once the rehabs were complete, we obtained updated valuations. Happily, the values of both properties had gone up as a result of the rehab. Taking these valuations back to the bank, the bank was willing to loan us some more money against the value of these properties.
We got about 50 percent of our original deposit on the first property and 80 percent on the second one. That wasn't a perfect showing, of course —the goal is 100 percent.
Repeat
But together it was enough for a deposit on a third three-bedroom SFR. Same deal—paint, carpet, fix-ups. Valued and rented. We got about 60 percent of our money this time.
In our market, property values shot up in 2015. The rents have also increased slowly but steadily over the intervening two and a half years. Combined, these two factors allowed us to go back to the bank and "recycle" the rest of our money through additional home equity loans.
A Look at the Numbers
We initially took out $72,900 from our home equity for initial deposits. We also spent $9,756.77 on rehab costs—yes, that's across all three properties. This made a total of an $82,656.77 investment of our own money.

Related: Great Portfolios Don't Happen by Chance: Here's How to Put Together Your Plan
Accounting for reinvestment in the third property and subsequent home equity loans, we have "recycled" a net total of $93,370 out of the properties.
Bank lending over here can be pretty competitive, and if you have a good mortgage broker, they can usually get the best deal. It is common here for banks to provide some "cash back" when you sign up a new loan with them if you—or your mortgage broker—know to ask.
Generally, this is enough to cover closing costs, including legal fees, building inspections, valuations, etc. In our case, we were able to take advantage of this for each of these three loans, and therefore, I have not included closing costs.
So, why the extra $10,713.23? As it turned out, the bank was willing to lend us a fair amount more than what we have invested so far. However, we like to ensure that the properties remain cash flowing. In other words, we like the rent to pay all expenses including mortgage payments.
Still, along the way, there have been a few minor capital repairs that we had not accounted for appropriately, and we had to use our own money. Taking the extra equity out was a way of recouping that.
Playing With House Money
So, with some hustle, time, and focus—and, of course, a little good fortune—we now own a rental property portfolio valued at over $1,000,000. We have more than 40 percent equity in this portfolio, and we have none of our own money invested.
It sounds too good to be true, but it turns out that this way of thinking can be applied to many types of investment, not just property. It can be done relatively easily with stocks, as well. Simply purchase shares at a good price, wait for them to go up in value, then sell enough of them to cover your initial investment. The remaining shares that you own are free.
I'm no gambler, but even I have heard of the term "playing with house money." This is what you're doing once you've completed a cycle. And it's a great feeling.
Conclusion
So, what are we going to do now? Start all over again, of course. With our own money in the bank, we will keep paying down our own home mortgage and setting aside additional funds to start the cycle over again.
As I mentioned, our market has seen substantial growth in the last 18 to 24 months. This means that it's much harder to find cash flowing deals. But I feel confident they will return. Until then, we will be putting ourselves into a position to capitalize.
Obviously, we needed some money up front. So, this strategy doesn't help if you're having trouble coming up with the initial deposit. But ultimately, you can get all of your money back to reuse all over again.
We found out about this strategy by reading books and websites like BiggerPockets and getting some mentorship from more experienced investors. We have not yet achieved our goal of financial freedom, but with this strategy, we are well on our way. The key is to take action.
Any questions about this process? Have you used the BRRRR strategy?
Let me know with a comment!
Note By BiggerPockets: These are opinions written by the author and do not necessarily represent the opinions of BiggerPockets.