In the past, renters didn't necessarily have environmentally conscious initiatives high on their rental checklist. Going green wasn't the popular trend, but rather an optional way for landlords to cut costs and maybe stand out from competition in the area. While this may have been the reality in the past, times are definitely changing. As Millennial and Gen Z renters increase their share in the tenant pool, the pressure on rental property owners to follow environmentally friendly practices is rising dramatically.
By the year 2020, Millennials are expected to account for over 30% of the population, while Gen Z will account for 40% of all consumers. One of the things these younger generations value is the environment and issues affecting the environment. Renters are increasingly considering eco-friendly features as must-haves when searching for a place to live. The National Multifamily Housing Council found that renters are willing to pay more for sustainable features like energy-saving appliances or bike storage.
Property managers and property developers are noticing the shift towards going green as well. In 2008, only 2% of large-scale multifamily buildings were considered green, while 15% of what has been built after 2008 is considered green. Energy efficient construction and green building is encouraged by the latest building codes and will often cut costs for property owners in the long run. Rental property owners should consider incorporating green initiatives to help fill rental vacancies more quickly and potentially justify asking for a higher monthly rent.
So what can you do to "green" your property and make it more appealing to this growing and powerful group of new tenants? Here are a few tips.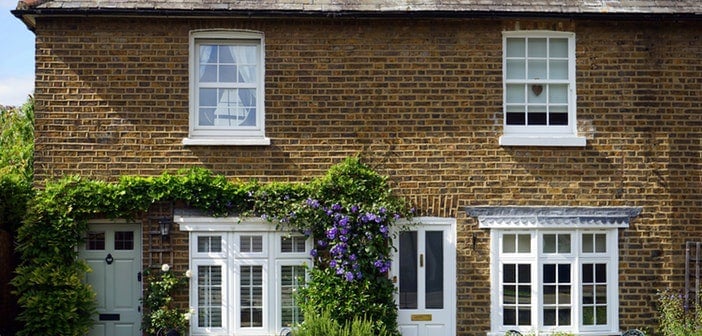 5 Ways to Offer the Energy-Efficient Features Millennial & Gen Z Renters Seek
1. Change up your lighting.
Switching to LED lightbulbs is one of the fastest and easiest ways to save energy and money. LED lightbulbs generate less heat and last longer than traditional bulbs. According to the Consumer Federation of America, LED bulb prices have dropped by 85% in recent years and can help the typical home save approximately $1,000 over a 10-year period (roughly $8 a month).

Related: The Top 5 Items to Replace or Upgrade in Every Rental Property You Buy
2. Get appliances that use less energy.
Tenants rated energy-efficient appliances as the most important green feature they desire in an apartment, according to a study by J Turner Research and Multifamily Executive magazine. Not only do energy-efficient appliances reduce pollution and save energy resources, they also help renters save money. The Alliance to Save Energy reports that installing energy-efficient appliances can reduce electricity bills by up to 30%.
3. Pick a good location.
The location of your rental property can have a huge impact on your tenants' ability to live sustainably, so keep this in mind when you are investing. Walkability—or proximity to shopping, work, restaurants, parks, and public transportation—is a big appeal for renters.
4. Make recycling a breeze.
Recycling is one of the easiest and least expensive green initiatives a property owner can influence. To make recycling easier for your tenants, multifamily owners and property managers can offer clearly marked recycling containers with easy-to-follow guidelines on how to recycle. If you own or manage a single-family home, you can provide literature about how recycling curbside works in your town. Either way, you can include information about recycling right in your lease agreements.
5. Weatherproof and insulate.
Proper insulation is a great way to save money and energy. Focus on the attic, garage, or basement, as it's easiest for heat to escape or enter in these areas. Weatherstripping is an easy and cost-effective way to help tenants save on energy and money. Depending on the weather where your rental property is located, good insulation can save anywhere from 10-15% on heating and cooling bills.


Related: Study: Millennials Pay a Total of $93k (or 45% of Income) in Rent by Age 30
Final Thoughts
The demand for green in the housing market is continually increasing, especially as Gen Z starts to come into its own with the oldest members of this group at the age that they are looking for rentals. Property owners who prioritize and market green initiatives and sustainable housing will appeal to a wide range of renters, leading to fewer vacancies and higher rents. If you are looking for a place to start, an energy audit is a great way to assess how much energy your rental property uses so you can evaluate what steps you can take to improve efficiency.
What are your favorite ways to increase the energy efficiency of your rentals?
Comment below! We'd love to hear from you.