Our company operates out of the Metro Detroit area, which contains the second least expensive housing market in the United States as of this writing. That means we've got a solid perspective on low-cost rental markets that you won't find much advice about online. This month, we're going to talk a bit about how operating in a high risk/high reward environment affects the property management process. Today, our topic is how Detroit's property owners frequently differ from the nationwide norms.
The Psychology of High-Risk Investment
Detroit is not a place where you can reasonably be judgmental about wealth or income—we've all been harshed on by economic circumstances that no one had control over. That's part and parcel of any investment process. In a high-risk/high-reward environment like Detroit's real estate market, having some owners who are reaping the high rewards while others struggle to withstand the sudden actualization of the high risk is normal.
Part of our job is to mitigate the risk while making it easy to collect the rewards, but it's definitely not our job to absorb the risk—so at any given time, there are some people signed up with us (or any other property manager in this kind of high-stakes economy) who are scrambling to find a way through a temporary financial challenge.


Related: The Risks and Rewards of Screening Tenants in the Detroit Rental Market
Problems Unique to an Owner's Financial Setback
Any owner who is experiencing financial issues, trying to turn things around before they go under, is obviously going to be under some significant stress. It's perfectly natural that they will take some of that stress out on us, and we're accustomed to it. That's why we've developed robust systems to track and report on our own internal processes: It helps assure scrambling owners that we're not neglecting, abusing, or otherwise mistreating their properties, tenants, and remaining risk tolerance.
 But even with those systems in place, we still have to deal with owners:
Cutting corners on maintenance or the prepping of their vacant property, while still expecting us to find a great tenant.
Telling us to approve the next applicant just to get some rent coming in, but then expecting us to make this tenant pay on time and take care of their property.
Instructing us to just nail everything shut and sit tight until they can work through their financial issues.
Asking us to front our own money for fixing up their property to rent it out—the worst and most uncomfortable situation.
We're not saying that any of these things is wrong; we're just saying that if you're a property manager running into these types of owners, you have to be ready to deal with them.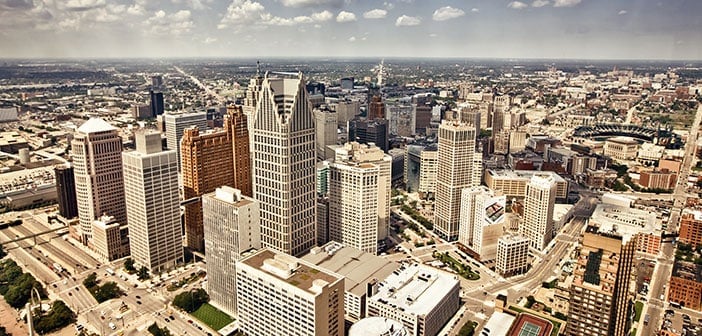 Owners in the Poverty Trap
Of course, some owners go beyond "temporary setback." Owners, just like the tenants we talked about a few posts ago, can also get in a situation where they don't have the funds to maintain their bills. So, they want us to squeeze every penny of income out of their properties—and stop approving needed repairs. They basically become slumlords. It's a depressing part of our job: managing a once-nice home that is inexorably being allowed to fall apart. Often, these owners "disappear" on us.

Related: The Verdict on Detroit—Is it a Good or Bad Market for Investing?
At some point, we have to terminate our management of these properties to protect ourselves against city-issued tickets and lawsuits from tenants.
Whew! That's all we have in us at the moment about property management in financially adverse circumstances—hope whatever you took away from all of this turns out to be valuable! Come back next time for a bit of what we hope is timely experiential wisdom about property management over the snowy holiday season.
If you're in a low-end rental market, what are your experiences?
Let me know with a comment!
Note By BiggerPockets: These are opinions written by the author and do not necessarily represent the opinions of BiggerPockets.