If you are worried that finding financing is in the way of your dreams of being a real estate investor, I'm happy to share that there are now more ways than ever before to fund your property investments. And when it comes to fix and flips, you don't necessarily have to deal with traditional banks and the tedious process of applying for a mortgage.
Want more articles like this?
Create an account today to get BiggerPocket's best blog articles delivered to your inbox
Sign up for free
So, don't let a fear of financing keep you out of the game! As an industry vet, here's some of my best advice on how to finance a fix-and-flip property, whether this is your first time or you've already experienced the thrill of the flip.
4 Financing Options for Flipping Houses
1. Consider entering into a partnership.
There's no rule that says you have to do it alone when it comes to investing in real estate. In fact, I have found that many first-time investors prefer to go in on a property with a group. You have a few different options when investing through a partnership.
One option is to simply go into business with a friend, family member, or a trusted relationship you have built with someone here on BiggerPockets. You can pool your resources with this partner to lower the barrier of entry to your first flip and also have someone by your side to help you through the deal. This means putting up a percentage of the cash necessary to make the purchase or using the weight of your combined borrowing power to obtain financing elsewhere. You can also ask a person with more funding at their fingertips to invest in your vision, while you do all of the grunt work.
Related: 7 Ways to Realistically Finance Your Next Fix and Flip
If you do not prefer to mix friends or family with business or prefer to not get involved with the nitty gritty of the project, there are some group investing platforms out there that allow you to invest in specific projects. You will then split the returns with however many people invested in the same project. I've noticed these are also great networking and learning opportunities that could eventually help expand your portfolio.
Of course, a method like this doesn't give you quite the reward or the level of control that you'd get with a strategy that's more hands-on. You should also know that some platforms out there will only accept you if you're at a certain income threshold or if you have a certain amount of personal capital. Ultimately, I have found that partnerships can work—if you're prepared to give up some of the control and some of the glory of flipping a home.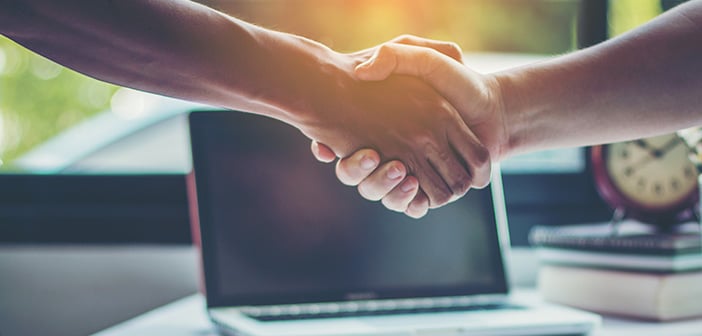 2. Work with a hard money lender.
Hard money loans, also commonly referred to as "bridge loans," are a popular option for real estate investors to get funding. How much you'll get and how low your interest rate will be depends on the lender and the specifics of your financial history. This can be a good option if you're planning to buy, fix up, and flip a property quickly, because you won't be dealing with interest rates for very long. Most loans with this type of lender have terms between six to 12 months. It's important to note that many lenders are willing to extend the terms of their loans so long as the project is on track and a borrower is current on their payments.
One of the main reasons investors like these types of loans so much is that they are much faster and easier to apply for and obtain than conventional loans and mortgages. That means that you won't have to miss out on deals when you're competing against cash buyers and seasoned investors who already have their financing all lined up.
A hard money loan is worth looking into if your credit score and income history might prevent you from obtaining traditional lending products from banks. In addition, this option works well if you just don't have enough cash to fully fund your investment project and you're not having any luck obtaining funding from family members or friends. It's very possible that you could obtain a bridge loan that covers up to 90 percent of the cost of the property you want to invest in and all of the rehab costs that are involved.
3. Consider a cash-out refinance.
A cash-out refinance is sometimes used by investors who are interested in flipping homes. The equity you've built in your personal home could fund an investment purchase. You will essentially be refinancing your current mortgage for more than what's left on the balance in order to take out the difference in cash and pay for your fix-and-flip property.
However, not everybody wants to drag the place they call home into their investment life. You should also keep in mind that you'll need a credit score that's at least 640 and your debt-to-income ratio can't be higher than 45 percent. Don't forget either that you'll be on the hook for closing costs if you refinance as a way to fund your investment property. As such, you should be thoughtful when considering whether or not this could be a good option for you.
Related: The Beginner's Guide to Flipping Houses for Profit
4. Look at a home equity loan.
A home equity loan can give you a chunk of cash right away that can be used toward the purchase of an investment property. This option provides you with a loan amount that can be offered at a fixed interest rate that is lower when compared to other options. However, not all first-time investors feel comfortable with the idea of using the home they know and love as collateral. My suggestion would be to tread cautiously in regard to bringing your own property into other real estate ventures.
Final Thoughts: How to make your investment plans happen
Not every great investor out there started with a pocket full of cash. Don't let the expectation that you should be walking into a project with the full cash total in-hand stop you from making smart investments that could really pay off. There are many creative, responsible ways to fund fix-and-flip properties.
Do you have any additional questions about these four financing routes?
Ask me in the comment section below.