Why does getting started in real estate investing sometimes seem so hard?
Some put off investing in real estate for so long. They do so even after waking up to both the great benefits and essential need to use it to change their lives and finances.
These are some of the top reasons would-be investors fail to seize the opportunity to improve their lives, and how you can overcome these barriers.
Failing to Set a Deadline
If you don't set yourself a timeline, there will always be something that gets in the way and drags it out into infinity. You'll never have more time than today. What separates the dreamers from the doers, in my opinion, is putting their foot down and committing to immediate action.
I suggest setting yourself a firm deadline to begin investing, and refuse to let any excuses get in the way.
Ironically, getting started in real estate might actually get you paid faster than trying to find another job and getting your first paycheck. It all comes down to the amount of work you put in. You reap what you sow as the saying goes.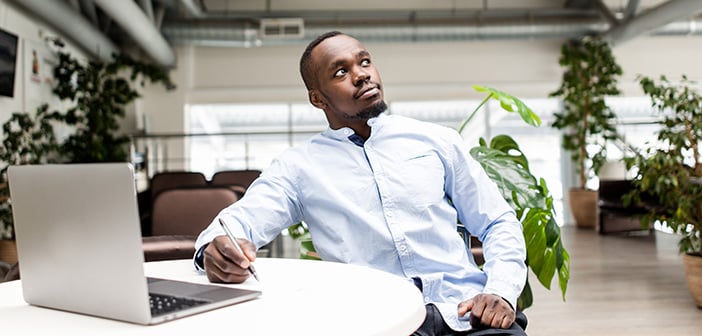 Related: Hesitant to Invest? Hack Your Way Out of Analysis Paralysis
Limiting Beliefs
The most obvious one of these common limiting beliefs or excuses is not having enough money to get started. Again, odds are that you are not going to save your way there.
Without real estate investing in your life, it's almost impossible to really get ahead. Consider that it can take 20 years just to save up the average down payment on a house these days. That's if you don't have any unexpected expenses or go on any shopping trips to treat yourself in the meantime.
What's really interesting about this limiting belief is that those who really have money and are active investors aren't typically using much of their own money anyway. Think about real estate mogul Grant Cardone raising millions of dollars on stage or business magnate Warren Buffett using his grandmother's savings to go buy businesses and property.
If you've got any money in the bank, use that to invest in real estate. Often the banks are charging you for the privilege of letting them use and make money with your money.
And I can relate. I didn't have much money or credit when I started. Actually, I was overdrawn on my bank account. I was working at a gym just to be able to work out for free.
I personally overcame this challenge by finding someone else to fund my first deal and splitting the profits with them. Instead of seeing an obstacle, I viewed the lack of funds as a problem to be solved.
Analysis Paralysis
This is just overanalyzing and overthinking things so much you get stuck and never do anything. The truth is that this can only get worse with time, not better.
You do want some idea of what you are doing and to be reasonably confident that it could work out in your favor. Yet, the truth is that you will never ever know everything.
There are no 100 percent guarantees in the industry, and there are tons of moving parts. This is just like you can't guarantee your job will still exist tomorrow, your house won't ever catch on fire, or you aren't going to drop your phone.
Learn enough to make an educated investment, act on it, and repeat.
Related: 5 Strategies to Get Unstuck and Start Investing Now
You Don't Have a Big Enough Why
I can loan you 100 excuses not to invest if you'd like. Just let me know.
Though if you are serious about changing things, then you can overcome every single one of these obstacles in minutes. It's a choice.
Everyone could say they don't have enough money, time, or expertise if they wanted. Yes, even billionaires.
It's all about how much you want it and your priorities.
Dig deep and think about why you really want to invest in real estate. What's at the core of that? Don't just think about the money; also consider what it will do for you. Maybe your "why" is feeding your kids, improving self-esteem, being able to help others, creating a legacy or making sure your life isn't just a waste.
Simply wanting to make an extra few thousand a year just to collect dust in the bank probably isn't a big enough why to motivate you to get started. Yet, when you realize that the only way to ensure you can be confident about keeping a roof over your family and feeding them for the long term is investing in real estate, that changes the game.
When you realize that your life is going to be a complete waste of working for someone else and spending it all on making others rich in the rat race, while your dreams fade away, that should light you on fire. When you realize that there are thousands of kids starving and homeless out there and that you have the power to do something about it by investing in real estate, versus just burying your head in a 9 to 5, that should motivate you.
Find a really big and deep why. Keep it visible every day. You'll have a hard time sleeping and living with yourself if you don't get started.
Trying to Do Too Much All at Once
If you think you have to master it all at once and do million dollar deals tomorrow, that can be intimidating. It can be overwhelming for most.
A good system and plan can be beneficial, but you don't have to master everything and do it all overnight.
Just take the next step. Do the next thing you can do. Then the next.
I started out in construction as a laborer, then helped a local multifamily developer, and learned the ropes from the inside. Then I partnered with someone on my first rehab deal. Then I did my own single family rentals. Then I dove into multifamily apartment investing.
Just take the next step, whether that is taking a course, watching some videos, making five offers, or finding a mentor or partner.
Summary
I can sympathize with the fact that many seem to make it hard for themselves to get into real estate investing. These are very common mental hurdles.
Yet, there are simple ways to move forward, too. Every day you don't invest is costing you money and is a day of your life lost. Once you do get started, you'll be kicking yourself for how easy it can be compared to what you are doing now. You'll wonder why on earth you didn't start earlier.
Are any of these barriers holding you back from beginning your investment journey? How are you working toward overcoming them? Is there any way I can help?
Leave a comment below!