How would you rate your negotiation skills?
Before negotiating with another party, do you do your homework? Or do you simply show up expecting to haggle, compromise, and move on—only partly happy with the outcome? And do you revisit the negotiation after the inspection or appraisal?
The latest rendition of The Book on Negotiating Real Estate, co-authored by real estate power couple J and Carol Scott, along with veteran investor Mark Ferguson, can help you take your negotiation skills to a whole new level. Head over to the BiggerPockets Bookstore to pick up your copy!
Here's what readers are saying:
"This is the only book you'll need to learn the strategies and tactics necessary to ensure you get the BEST deals—and the MOST deals—on your investment property, every time!"
—Joe Fairless, author of Best Ever Apartment Syndication Book

"J Scott, Carol Scott, and Mark Ferguson are three of the premier real estate investors in our industry. Their tips and tricks for negotiating great deals are priceless. Read this book and learn from the best."
—Michael Blank, multifamily investor, educator, and author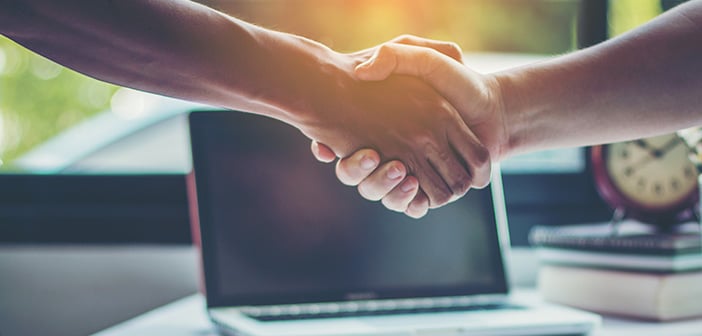 What You Can Expect From This Book
Learn negotiating strategies from experts who have been there, done that, and grown their wealth substantially as a result of investing in real estate.
Together, the Scotts have bought, built, rehabbed, sold, lent-on, and held over 300 deals, encompassing over $40 million in transactions. In addition, Mark has been an investor, as well as an agent/broker, since 2002. He has flipped over 165 homes and owns more than 20 single-family and commercial rental properties—one being a 68,000-square-foot strip mall! He's also sold more than 1,000 homes as a real estate agent.
Here's a sneak peek from Chapter 6: Opening Bid Considerations.
Avoid Round Numbers

In many of the examples we present in this book, for convenience we use nice round numbers, like $100,000 or $150,000. But in the real world, there are two good reasons for avoiding round numbers in your opening offer, as well as often avoiding them during the counteroffer process.

Non-Round Numbers Are Better at Anchoring

Choosing a round number will send the message—especially to experienced negotiators—that you have no specific rationale for that price. And, if you have no rationale for a price, it's reasonable to assume that you aren't committed to that price.

For example, if a house is listed at $250,000, and you offer $200,000, a smart seller will realize that it's unlikely that $200,000 number has any specific meaning to you, and that you're likely just fishing to see if the seller will budge on their price.

On the other hand, if you were to offer, $204,200 on that same house, the seller will assume there was thought put into that offer, and will likely believe that the number has some specific meaning. You could reinforce this belief by communicating additional information to the seller when making the offer.

For example, before offering $204,200, you might say to the seller:

Investor: "I'm glad I met you today… this is actually perfect timing. I just left a closing this morning where I sold a previous property, and I have some cash available to make another purchase."

You haven't said that the amount of cash you have available is $204,200, but given that your offer is so specific, the seller will likely assume a connection. The seller is now anchored to your $204,200 number, subconsciously thinking that this number is important to your side of the negotiation, perhaps even a requirement for you.

Later in the negotiation, you can reinforce this anchor by saying something to the effect of:

Investor: "I only have a specific amount of cash available to invest right now. I may be able to increase my offer a little bit, but not much."

Without saying it, you have reinforced the belief that $204,200 is the specific amount you have available to purchase the property, though you're willing to reluctantly try to find a few more nickels under the sofa cushion.
Non-Round Numbers Help You Beat the Competition

The other reason to avoid round numbers is to separate yourself from competitors, especially when buying from institutions, like banks. With many of these types of sales, you will only have one opportunity to submit your best offer, and since most buyers like to use round numbers, it's often not too difficult to predict the amount other buyers might bid. If you can predict your competitor's offers, choosing to offer a little bit more can provide a substantial advantage.

For example, let's assume a bank-owned property is listed at $100,000, and the bank demands that all final offers be submitted by the following day at 5 p.m. Your MAO on the property is $90,000 and you know there are other buyers out there who are interested in the property as well. You suspect that you will beat out any offers below $90,000, though you'd likely lose out to any offers above $90,000.

But, what about those buyers who are thinking exactly like you—with $90,000 being their MAO? If they are typical buyers, their offer will be at the nice, round figure of $90,000. If you offer slightly higher—for ex- ample, $90,150—and there are no higher offers, you are likely to beat out the other investors who had the same MAO as you.

The one downside is that you will be offering a bit over your MAO, but if the extra $150 or so is going to compromise your deal, it's probably too thin of a deal anyway.
So helpful, right? And that's just a tiny sample of what you'll find within this book. J, Carol, and Mark also cover:
The principles behind successful negotiation
The psychology of building relationships to gain negotiating leverage
How to uncover and use information to tip negotiating outcomes in your favor
Strategies for defining optimal offers and counteroffers
Tactics for in-the-trenches negotiating and overcoming objections
Strategies for using concessions to get your deal to the finish line
Tips for overcoming tactics employed by those on the other side
How to overcome the challenges of making/receiving offers through agents
Tactics to renegotiate issues that arise from contract contingencies
Strategies to get the best of it when buying properties from banks and HUD
and SO MUCH MORE!
______________________________________________________________________________________
When the real estate market gets hot, it's investors with negotiation know-how who get the deal. In The Book on Negotiating Real Estate, J Scott, Mark Ferguson, and Carol Scott combine real-world experience and the science of negotiation to cover the negotiation process and boost your odds of reaching a profitable deal.
Pick up your copy from the BiggerPockets bookstore today!
______________________________________________________________________________________
Could your negotiation skills use some fine-tuning? Do you have any questions about the book? 
Comment below.