At first glance, the notion of allowing a prospective resident to tour a rental property on his or her own may seem reckless. I've been hearing people make arguments against self-showings for years. But I'd venture to guess most of the skeptics haven't tried to use self-showings and therefore don't realize how safe (and effective) they can be.
Want more articles like this?
Create an account today to get BiggerPocket's best blog articles delivered to your inbox
Sign up for free
The key—no pun intended!—lies in the advent of new technology.
Landlords and property managers who utilize self-showings aren't just willy-nilly handing over a set of keys. Advanced technology ensures there is a number of protections put in place first. For instance, we use a detailed vetting system before agreeing to let someone self-show a unit. We collect personal information about the person, including a copy of their ID, to ensure the person is who they say they are. You can even integrate software that charges someone a small fee to ensure the credit card fee they provide is indeed valid. People planning to wreak havoc on a unit tend to be recalcitrant about providing this type of documentation.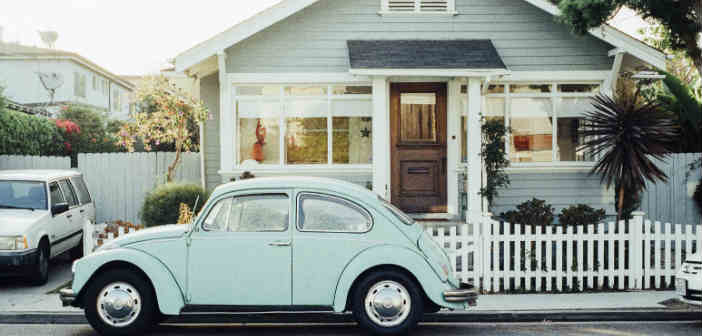 Related: 4 Steps to Pre-Screen Prospective Tenants Over the Phone
Why Self-Showings Will Become the Norm for Rentals
As technology advances, we'll be able to integrate other self-showing protections. We'll be able to leverage data, artificial intelligence, and public records to coordinate a series of questions to validate a person's identify.
Sure, not everyone will want to provide said information just to tour a rental property. But in my experience, those who do tend to be higher quality applicants. Over time, self-showings will become so common that providing this information will be the norm.
It's also important to realize that we aren't using the traditional, single-code lock boxes of yesteryear. We use "smart lock boxes" that issue rotating codes that expire after just two hours. Once someone has verified their identity, they'll schedule a self-showing through an online portal. A few minutes before their appointment, they'll get an email or text notification containing a unique code to unlock the lock box. This way, a prospective resident only has so long to enter the unit and cannot give the code out to others, adding yet another layer of security.
After the showing, the prospect simply returns the keys to the lock box. Technology can sense whether the keys have actually been returned and can send a message to the owner of property manager if not. In any event, we will follow up with the person by phone, text, or email to ensure the key was returned properly and answer any questions they may have about the unit. If someone is interested in leasing the unit, great! We will forward the paperwork along accordingly.
Making the Leasing Process Easier for Renters AND Landlords
Self-showings, when supplemented with advanced technology, make the whole leasing process seamless. Prospects can tour units at their own leisure, day or night (typically until dark), seven days a week. Today's renters are impatient. They want what they want, and they want it now. Self-showings speed up the showing process and allow prospects to tour units faster than they'd be able to otherwise. Better yet, nobody has to worry about a pushy salesperson breathing down their neck.
Landlords and property managers benefit, too. There's no need to waste time on trying to coordinate schedules or waiting needlessly for a prospect who never shows.
In my experience, self-showings also drive conversion rates. While I was head of Starwood Waypoint Realty Trust, we used self-showings to lease thousands of properties. The plain and simple fact is that we had 50% more people view units that utilized self-showings versus those where we used rental agents alone. This helped us lease units faster, to better quality tenants, at higher rates.
Just for fun, I went back through and read some old BiggerPockets Forum posts (see here, here, and here) in which people discussed whether or not to utilize self-showings. One theme struck me: Many people feel that property managers who use self-showings are lazy. One person even suggested a property manager who uses self-showing should be "fired immediately!"

Related: 13 Things Tenants Don't Understand About the Rental Process
I can see why they might feel that way, but again, I don't believe the argument is grounded in experience. Some may call property managers who use self-showings lazy. I'd call them smart.
Self-Showings Aren't Lazy
We started to implement self-showings at Waypoint in response to consumer demand. Renters wanted more flexibility and self-showings provided a better leasing experience. We were still happy to host open houses and send agents to accompany prospects, but when used in conjunction with self-showings, we were able to improve leasing performance.
As a publicly traded company, Waypoint was accountable to shareholders that kept a close eye on the company's business practices. Adopting lazy policies would never fly. Self-showings aren't lazy. They're an indication of business acumen and require an upfront investment in technology and hardware.
That's why I continue to be such a firm believer in the power of self-showings and why we're integrating it currently.
I expect self-showings are just the tip of the iceberg. Smart lock boxes, when integrated with software and other technologies, open the door for a host of other property management efficiencies, like allowing contractors to easily access units on short notice, thereby improving the speed of repairs and maintenance. All of this can be done while creating a time-stamped log of entry, a series of data points that can be collected and analyzed in concert with a property manager's other key performance metrics.
There will always be naysayers, people who don't believe that self-showings are safe, valuable, or effective. There are still people who refuse to get a smartphone, too. But there's no denying that technology is the way of the future, and property managers and owners who integrate these new techniques will be at the forefront of the industry moving forward.
[Editor's Note: We are republishing this article to help out our newer readers.]

Investors: Would you try out self-showings? Why or why not?
Leave your comments below.
Ryan Sanders from

Colorado Springs,

Colorado

Replied about 2 years ago

If you do everything right and vet the applicant before you've met them, self-showing can also protect you from fair housing laws. They can't say you've discriminated against them because of **insert reason here** if you've never met them and you've only seen their application.

Thanks Ryan. I am always concerned when I hear about owners who require a face-to-face meeting so they can "get a feel" for the prospect. Fair Housing is a real thing and violations can be very costly. Perhaps these individuals don't realize that there are agencies that troll for FH violations and go after those that violate. Inexperienced (and sometimes experienced…) self-managers are typically the ones that have issues. I am not saying owners shouldn't meet prospects for sure. In fact I think there is a way to have a series of interactions (including a meeting) before you accept someone as a part of your self-showing leasing process. You should have your selection criteria documented and have the same process for everyone. Happy Leasing!

Daniel Chinh

Investor

from

San Diego,

California

Replied about 2 years ago

Do you have any recommendations or comparisons for "smart lock boxes"? I need to buy multiple amounts of them for my MF residence and am looking at ones that are most reliable. Thanks.

At Mynd we use Codebox. At Waypoint we used Rentley, but the monthly rental fees for the boxes got expensive. I would suggest you do the math on rent vs. own for your scenario on this front. For Mynd, we have found Codebox to work well and be the most cost effective. However, we are also always scanning the horizon for the next new tech product that is even more efficient. Smart locks in general is an area we see as transforming the way property management is executed over the coming 1-2 years as tech improves and costs come down. Stay tuned for the next advancements in this area!

Edward Lawrence

Residential Real Estate Broker

from

Los Angeles,

California

Replied about 2 years ago

You should contact Rently they have the best service and boxes.

John Murray from

Portland,

Oregon

Replied about 2 years ago

What a sad comment on our society, hiding in a maze of electronic devises to avoid human contact on a personal level. We are in the people business not sending text messages to even avoid talking on the phone, never mind face to face. There is nothing smart about a box.

Edward Lawrence

Residential Real Estate Broker

from

Los Angeles,

California

Replied about 2 years ago

SAD?? All I do is smile!! I am able to offer instant gratification to renters, show after hours (for the 8-5 qualified worker), let vendors in, plus keep holidays open (did 25 lockbox showings memorial day weekend). I still have agents but now they can show multiple properties at the same time. Instant gratification is what society is all about. Banks did not take away from the people business with ATM's (money handling is pretty serious) To each their own a lot of people feared the internet 20 years ago too, but to the managers who are questioning give it a try.

Again, this is not about avoiding human contact. I see the self-showing strategy as part of a larger strategy to deliver a better rental experience. It also happens to be a lot more efficient on the PM side of things, so you have less wasted trips meeting prospects that don't show up. BTW, at any point during the leasing process a prospect can call us to talk if they want. Providing multiple ways to communicate and letting the prospect choose what works best for them is a customer service best practice.

Daryl

Replied about 2 years ago

It's not appropriate to care too much about what is taking place from a social view….if it's what the prospect wants, increases the number of prospects to choose from and lowers costs. By definition that's good business. Every business has four objectives…..1 deliver the right products to the customer, 2 increase productivity, 3. lower expenses, 4. plan for the future. Nothing in your viewpoint achieves even one of those four……wouldn't you agree?

Cindy Larsen

Rental Property Investor

from

Lakewood,

WA

Replied about 2 years ago

There is a lot of business value in establishing relationships with your tenants. it is not just being social, although there is nothing wrong with that, either. Treating your tenants with friendly respect increases the likelihood that they will respect your property. It makes them more comfortable in their new home, which increases the likelihood that they will stay longer, reducing vacancy and turnover. It makes it more likely that they will be comfortable telling you about minor problems before they become major ones, reducing maintenance expense. It makes it more likely that they will be willing to be home when the maintenance person comes ( which not only saves the landlord time, but makes the tenant more comfortable by not having people in their home when they are not there). COmmunicationg one on one with tenants before/while signing the lease gives you the chance to make sure they understand the terms of the lease, and are not just signing it. That makes them more likely to fullfil their obligations. Having them see you not as a faceless landlord , but as a real person who depends on their rent to pay your bills makes them more likely to pay on time. Establishing a relationship with them in an informal setting gives them a chance to ask questions, and you a chance to show that you are listening, which will open future communication. Example: during the final walkthrough on one of my rentals, the tenant asked if they could plant a garden in the scraggly grass filled back yard. I agreed, and we discussed it. Months later, they sent me email to check whether their gardening plans were OK with me. They were not, as they wanted to plant bamboo, and to create raisd garden beds by creating dirt mounds over small tree trunks. 1) they felt comfortable asking 2) they understood when I said no, because I explained my reasons 3) they didn't get upset that they couldn't have their way because of the relationship I put in place: they renewed their lease instead. John is right. it is a people business, just like any other business that has customers. EStablishing and maintaining relationships is important. It doesn't have to take a lot of time. honest open communication will reduce future problems (expenses) and future time spent. keeping tenants happy is providing the right product to the customer. Decreasing wasted time and expenses by clear communication on groundrules, and having tenants comfortable with communicating increases your productivity and decreases expenses. Putting great tenants in place, and establishing a good relationship with good communications, is a great plan for a future of decreased vacancy expense. I think that hits all of your stated business objectives 🙂 CJ

Justin R.

Investor

from

San Diego,

CA

Replied about 2 years ago

@Cindy Larson – About how many contacts do you make for each vacancy? If that number is 20, then 95% of the interaction effort (19 of 20 contacts) made doesn't contribute to building that important relationship with the tenant who ends up living there. I'm all for investing in relationships with my tenants … for all the reasons you mention. If a process change can free up more or my time for that by lessening the time spent on people who won't be my tenant, well, I think I like it.

Kevin Polite

Flipper/Rehabber

from

Decatur Atlanta,

GA

Replied about 2 years ago

I think tenants under 45 would actually prefer this. Mine prefer texting, love that that they can pay rent online. It's seems prefect for that demographic.

Jaremy Perry

Investor

from

East Amherst,

New York

Replied over 1 year ago

Agreed Kevin. My most recent tenants asked if I had an online application after viewing the place, emailed me any supporting docs, wanted to pay rent online, and text me anytime they have issues. Being they are in their early 20's, this is the medium they prefer for interactions.

Jerry Rien

Investor

from

Scottsbluff,

Nebraska

Replied about 2 years ago

If you have the good fortune to have 50+ rentals I can see where this would be a time saving, people saving tool to use. I'm a small investor, building up rentals, and do not have the budget to have admin. or the tech. to use. If I could scale to over 25+ units ( especially out of state)I do see where this could be of benefit. With only 10+ units right now, I need the face to face to vet any new tenants, and explain the lease agreement and make sure they can even qualify. Hopefully 1 day I might be able to have a large multi-family to use it on.

I with you on that also Jerry. I too am a small investor with 13 units at this time and a modest budget. Being somewhat old school, I still enjoy the face to face human interaction with a potential renter. However, I do ALL of my vetting prior to their even setting foot in the property. The only difference is that I personally show up. And yes, with prior, extensive vetting you do get the creme de la creme of renters. Once I've rented, 90% stay on for a few years or until they are ready to purchase their own home.

Julie O.

Real Estate Investor

from

Westminster,

Colorado

Replied over 1 year ago

Yes, yes, and yes! Vet before you show! I love people that call on a unit and try to schedule a showing before qualifying, and they always seem surprised when I want to ask them a few questions first. Even though my rental requirements are clearly stated in my ads, I would estimate that 90% of my contacts don't qualify for one reason or another. I'm a small investor, too, and consider meeting prospective tenants to be the last step in my screening process. @DENISE BROWN-PURYEAR I've had similar success with this method, and great tenant longevity, just like you.

Cindy Larsen

Rental Property Investor

from

Lakewood,

WA

Replied about 2 years ago

Doug, Interesting idea. Thanks for making me aware of it. I'm not sure it is something I would be comfortable with right now, but I can see the benefits for both prospective tenants, and for landlords/property managers managing large apartment buildings or small multifamily buildings that are geographically spread out, but in the same area. I plan to diversify my holdings by buying properties in different cities within a two hour drive. Scheduling multiple showings could be a challenge in the future. Also, I've tried scheduling open houses for rentals in the past, and either great turnout, or very sparse turnout. Either way, it's hours spent in the property. I've also tried the alternative of scheduling a showing with each prospective tenant after phone/email screening them. The time wasted by no-shows or people being late is not a nice feature of that strategy. Self showings might extend the mumber of properties I can self manage before having to hire a property manager. I've read too many negative stories about property managers here on BP to be happy about having to use a property manager. A lot of property management functions can be done remotely. i've been managing two rentals in different states remotely, and so far it's working out fine. I use google wallet to collect the rent (no fees), email to communicate, emailed pictures to assess reported problems, yelp, craigslist and preselected maintenance people to fix problems. Obvously tech savy tenants is a must. I had planned to do showings in person if that becomes necessary. However, even if I allowed self showings, I'd still want to actually meet the tenants, to establish a relationship with them, get a sense of how the tenants would be to deal with, and make sure they understand the terms of the lease: those things minimize future problems. What is cost of the technology for self showings? DId you use cameras in the property to ensure nothing was removed/trashed, etc, and/or to be able to prove who did the damage? What do you do if a prospective tenant uses the rest room, and leaves it less than clean (have you seen public rest rooms?) Yes, probably 99% of the time there would be no problems, but, if there were, how would you know? obviously, one shelf showing tenant could make the property less desireable for the next one. CJ

Dede Christensen

Property Manager

from

San Mateo,

California

Replied about 2 years ago

I manage an island property from the Bay Area. The most important thing for me is that the tenants actually see the property, not necessarily meet with me. I like this concept, as it may allow a person to truthfully give me their opinion of the place. Sometimes people are reticent about what they like/ do not like, and I never hear from them again. Self showing may provide that feedback- if I say at the outset that is a condition to seeing the property.

Mike Dymski

Investor

from

Greenville,

SC

Replied about 2 years ago

Many owners and management companies view showings as an integral part of the screening process.

Ryan Sanders from

Colorado Springs,

Colorado

Replied about 2 years ago

It seems to me like most people commenting here think the biggest downside is the lack of face-to-face time with your customers. That doesn't have to happen with self-showing. You let them see the property without you so they can form their own opinion without anyone breathing down their neck. Then, if they still look good on paper and all communication with them has been positive, offer them a lease. BE THERE AT THE LEASE SIGNING! Go through your lease with them and what you expect and the consequences if they don't abide by your rules. You can get a lot of good information from a potential tenant while you go over your contract. If they're hesitant about signing, then move on and try someone else.

Daryl

Replied about 2 years ago

Yep. A best practice….managing a pipeline rather than a prospect. This a is a sales job and more salespeople fail due to trying to manage prospects rather than a pipeline.

Jim Piper

Investor

from

San Antonio,

TX

Replied about 2 years ago

Doug: Enjoyed the article. I'm currently managing units from out of state. About 6 months ago I started using CodeBox on all the units. These have been very helpful with vendors first of all. It's also been helpful with a tenant who locked themselves out of the apartment. I'm also using ShowMojo, which I've found very helpful in terms of screening prospective tenants and scheduling appointments. I have to admit though, up to now I have not allowed self showings. Instead, I hire a girl to open the unit using the CodeBox. Question: my units are Class C units. Do you think the class of units makes any difference in terms of self showing? Also, your opinion regarding let's say a multi unit property where self showing a unit also would require giving access to the building itself? Again, good article.

Thanks Jim. I am glad you enjoyed the article. It certainly has gotten some good and mixed reactions, which makes for some great comments and learnings. I do think once you get into C-ish level properties you need to be a little more careful with the self-showings. We definitely did it at Waypoint and didn't have issues, but we did also have cameras in some of those homes and also were a bit more careful about our follow-up on the phone etc. to make sure the visit went well. We would also get out to the property more frequently to check the property to make sure everything was ok. The stat that stands out for me was that we executed thousands of self-showings across 13 different markets and with A – C level properties and had one documented incident where someone doing a self-showing caused damage. I do think think self-showings are safe if executed thoughtfully. At my new company, Mynd, we manage a lot of small apartments (including all of mine) and we do have Code Boxes on the front of the building with both keys to the main entrance and the unit. We are always careful to follow-up and make sure both keys were returned. I think when prospects know that you know who they are and are on top of things they are very unlikely to steal a key.

I guess all properties sell themselves. Isn't part of rental agent's job to listen to the prospect's objections and try to overcome those objections?

Daryl

Replied over 1 year ago

In a word…"no". You're not selling anything per se. Your primary job is protecting an investment in a manner that provides ROI. To that end, I would recommend to anyone that the prospective tenant has the job of convincing you that they are 'that tenant'. I'm trying to visualize an objection that I would try to overcome that would make me want to close the deal right then and there and I can't come up with one. The objections I hear: can you come down in price, what if I do (fill in the blank here), why does my boyfriend/girlfriend have to sign the lease, what does my credit score have to do with me renting from you, what do you mean I can't sublet/do AirBnB …….and so on. Now not one of those deserves a response from me. Renting has obstacles to making a deal and they are the agent/landlord's key objective of vetting the prospect, but objections…I don't see any. In other words, yes the property does sell itself, but the prospect may, and many do, have things that become objections to allowing them to rent. Help me out here….what objections do you get in person that you overcome and make a great tenant?

Kevin Polite

Flipper/Rehabber

from

Decatur Atlanta,

GA

Replied over 1 year ago

I agree with Daryl, if you have to "sell" the potential tenant on the home it's probably not the right place for them.

Awesome article, thanks for sharing these thoughts!

Has anyone tried the igloo Home smart key storage lockbox? Any feedback is appreciated

Interesting product. I am also interested on feedback for this.

Nice article! This will definitely be the norm in the near future especially with the new LTE CAT M1 wireless technology which will make it easier and cheaper to connect remotely. This is just another form of automating a process so you can better manage your limited time.

Daryl, It sounds like your not in a very competitive marketing. Unfortunately, we are located in a very competitive market with many new communities being built by major players. Therefore, I am not talking about the objections you are mentioning. I am talking about an objection such as " I know your community and this apartment seems acceptable, but I can rent a similar apartment a few miles away for $35 per month less per month" A great rental agent perhaps can overcome this objection by mentioning our community offers easier access to highways, has on site management, or some other amenity not available in the other community. Sometimes these positives are not noted by a prospective tenant. If prospect self shows we never learn of their objections which perhaps can be overcome. A great rental agent who is properly trained to overcome certain objections can increase a community's occupancy rate with great quality tenants at potentially higher rents.

Daryl

Replied over 1 year ago

All markets are competitive. The best way to beat a highly competitive market is qualifying prospects, not spending time with tire kickers. Renting is a transaction, not a sale. Buying paper is a transaction. It's not sold to you….you go to the office supply isle or store and pick what you think you need. No one is 'consulted' regarding any objections as to why this paper over that. Groceries, clothes, and so much of what money is used for is about a transaction. Renting is about fit….and tenant prospects come in two flavors, those who know….and those who don't. The better the fit, the better the tenant. Good fit through good vetting is your objective, not fixing objections. Those prospects who know where they want to be (location, location, location) and what they need (hard to present the reasons for a 4 bedroom house to a single woman…or section 8 if you aren't going to go through HUD vetting) will know a fit when they see it and follow through with action. Those who don't are the same as tire kickers at the car dealership. Those who know have done their research and are seeking something in particular and will ask you specific questions. Questions that aren't objections. Those who don't know, are viewing and may not even talk to you….or want you around. They will purposefully ask things that are presented as objections so they have a way out….to leave as what car dealers call 'be backs'…..also known as a waste of your time. To your point, I've got a few plus years of business ownership behind me with 5 separate companies and now this is what I do. I've had as many as 200 salespeople under me…. I know a thing or two about markets, marketing, and sales…transaction sales, consultative sales and enterprise sales. And they are each different from one another. Here's a fun-fact: tenants are like buses…..a new one comes along every half hour. Your job is to make certain they are the right fit for your business, not the other way around. If you're comfortable doing things your way, stick with it. The choice one makes is always between working hard…….or working smart.

James

Replied over 1 year ago

Thank you for posting this, very interesting! I had previously heard of it but hadn't looked into it in depth. I see how it could be beneficial for someone managing many properties at the same time but I don't think it would be the most ideal scenario for me. I manage only a couple of properties in my area and, currently, I'm trying to interact with potential tenants so they can refer me to possible future tenant. Maybe in the future I'll implement a system like this.