At first glance, the notion of allowing a prospective resident to tour a rental property on his or her own may seem reckless. I've been hearing people make arguments against self-showings for years. But I'd venture to guess most of the skeptics haven't tried to use self-showings and therefore don't realize how safe (and effective) they can be.
The key—no pun intended!—lies in the advent of new technology.
Landlords and property managers who utilize self-showings aren't just willy-nilly handing over a set of keys. Advanced technology ensures there is a number of protections put in place first. For instance, we use a detailed vetting system before agreeing to let someone self-show a unit. We collect personal information about the person, including a copy of their ID, to ensure the person is who they say they are. You can even integrate software that charges someone a small fee to ensure the credit card fee they provide is indeed valid. People planning to wreak havoc on a unit tend to be recalcitrant about providing this type of documentation.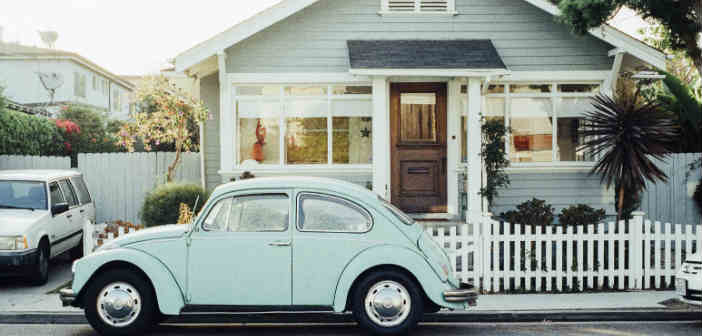 Related: 4 Steps to Pre-Screen Prospective Tenants Over the Phone
Why Self-Showings Will Become the Norm for Rentals
As technology advances, we'll be able to integrate other self-showing protections. We'll be able to leverage data, artificial intelligence, and public records to coordinate a series of questions to validate a person's identify.
Sure, not everyone will want to provide said information just to tour a rental property. But in my experience, those who do tend to be higher quality applicants. Over time, self-showings will become so common that providing this information will be the norm.
It's also important to realize that we aren't using the traditional, single-code lock boxes of yesteryear. We use "smart lock boxes" that issue rotating codes that expire after just two hours. Once someone has verified their identity, they'll schedule a self-showing through an online portal. A few minutes before their appointment, they'll get an email or text notification containing a unique code to unlock the lock box. This way, a prospective resident only has so long to enter the unit and cannot give the code out to others, adding yet another layer of security.
After the showing, the prospect simply returns the keys to the lock box. Technology can sense whether the keys have actually been returned and can send a message to the owner of property manager if not. In any event, we will follow up with the person by phone, text, or email to ensure the key was returned properly and answer any questions they may have about the unit. If someone is interested in leasing the unit, great! We will forward the paperwork along accordingly.
Making the Leasing Process Easier for Renters AND Landlords
Self-showings, when supplemented with advanced technology, make the whole leasing process seamless. Prospects can tour units at their own leisure, day or night (typically until dark), seven days a week. Today's renters are impatient. They want what they want, and they want it now. Self-showings speed up the showing process and allow prospects to tour units faster than they'd be able to otherwise. Better yet, nobody has to worry about a pushy salesperson breathing down their neck.
Landlords and property managers benefit, too. There's no need to waste time on trying to coordinate schedules or waiting needlessly for a prospect who never shows.
In my experience, self-showings also drive conversion rates. While I was head of Starwood Waypoint Realty Trust, we used self-showings to lease thousands of properties. The plain and simple fact is that we had 50% more people view units that utilized self-showings versus those where we used rental agents alone. This helped us lease units faster, to better quality tenants, at higher rates.
Just for fun, I went back through and read some old BiggerPockets Forum posts (see here, here, and here) in which people discussed whether or not to utilize self-showings. One theme struck me: Many people feel that property managers who use self-showings are lazy. One person even suggested a property manager who uses self-showing should be "fired immediately!"

Related: 13 Things Tenants Don't Understand About the Rental Process
I can see why they might feel that way, but again, I don't believe the argument is grounded in experience. Some may call property managers who use self-showings lazy. I'd call them smart.
Self-Showings Aren't Lazy
We started to implement self-showings at Waypoint in response to consumer demand. Renters wanted more flexibility and self-showings provided a better leasing experience. We were still happy to host open houses and send agents to accompany prospects, but when used in conjunction with self-showings, we were able to improve leasing performance.
As a publicly traded company, Waypoint was accountable to shareholders that kept a close eye on the company's business practices. Adopting lazy policies would never fly. Self-showings aren't lazy. They're an indication of business acumen and require an upfront investment in technology and hardware.
That's why I continue to be such a firm believer in the power of self-showings and why we're integrating it currently.
I expect self-showings are just the tip of the iceberg. Smart lock boxes, when integrated with software and other technologies, open the door for a host of other property management efficiencies, like allowing contractors to easily access units on short notice, thereby improving the speed of repairs and maintenance. All of this can be done while creating a time-stamped log of entry, a series of data points that can be collected and analyzed in concert with a property manager's other key performance metrics.
There will always be naysayers, people who don't believe that self-showings are safe, valuable, or effective. There are still people who refuse to get a smartphone, too. But there's no denying that technology is the way of the future, and property managers and owners who integrate these new techniques will be at the forefront of the industry moving forward.
[Editor's Note: We are republishing this article to help out our newer readers.]
Investors: Would you try out self-showings? Why or why not?
Leave your comments below.
At first glance, the notion of allowing a prospective resident to tour a rental property on his or her own may seem reckless. Let's take a closer look.