As many of you know, military members have access to the VA loan program, which allows for owner-occupied purchases to be made with a 0% down payment. This can be a useful way to purchase property with nothing out of pocket. For investors, this sounds like the dream, but that can be very deceiving because it's not as great as many people would have you think.
You Make Money When You Buy
If this is all you knew about buying real estate, it might be enough. The VA loan requires that you purchase and occupy a retail home—and it's incredibly hard to make money on a retail home. If you had to, buying a primary with a VA loan in a high appreciation market might not be the worst idea, but anything less is a time sink. You would want to be sure the market you'd be considering would rise, and you would want a strong exit strategy to capture that appreciation. You would also want to spend two years there to avoid capital gains, then run with it. This is the only way I can see a VA loan being a benefit. In almost all other ways for investors, it's more of a trap than benefit.
As an investor, you want to buy at a discount. Sure, you can make money in the long run if you extend the timeline long enough, but that's inefficient and disingenuous. The real goal for buying rentals is to buy at a discount, which should be obvious. People see the VA loan as an easy way to get funding, but then they chase the easy way instead of learning the best way—and that's a mistake.


Related: How I Built a $1.2M Portfolio While Active Duty With the Help of VA Loans
I've Used This Loan Product Myself
When I was young, broke, and didn't know anything about houses, I had one thought in my head: Buying is better than renting. This was quite the oversimplification, to be sure. I proceeded to go house shopping anyway and found a cheap little condo I could use my VA loan on.
I had $1,100 to my name at the time, and when they asked me for $1,000 earnest money, I made sure to tell them I needed it back at closing. That's how broke I was! Looking back, I can't believe they let me buy a house like that. After eight years of owning this house, it's still my worst performing deal by a long shot, and that's because I didn't buy a good deal—I just bought a house I liked and didn't want to come out of pocket. Don't make the same mistake as me.
Buying an investment property with 0% down is great, but it's quite difficult. People see the VA loan and they see 0% and get excited, but the program forces you to buy retail. This is not going to serve your portfolio as well as you hope.
The Devil Is in the Details
There is a funding fee on VA loans.
It's true that there is no PMI on a VA loan, but there is a funding fee and it's 2.15% when you bring a 0% down payment. That's a lot! The savings from having no PMI is reduced thanks to this, further negating much of the benefit here.
You can remove the funding fee completely by being 10% disabled.
This is not a recommendation to get VA disability (who would recommend that?!), but if you are disabled, it's a small advantage you'll get. Note: The funding fee will also be removed if you are a surviving spouse.
You can use it for small multiplexes.
This benefit might be a bit more useful, but we still have the main problem: buying a retail property. Buying a 4-plex and living in one corner isn't the worst idea, but you're going to have tight cash flow and no equity. Do you really want to hamstring yourself to this one property and build the deal with no wiggle room just to avoid putting anything down?
Another Common Mistake
Two decades ago, when I was PCS (permanent change of station, when the military makes you move), my plan was to buy a house at one duty station. Then, I would put that house up for rent and go buy another one at the new location. Again, this sure sounds good, but is it both reasonable and efficient? I say no.
First, one of the best benefits you get with buying more houses is economy of scale. I have all my properties go through the same process, with the same people, in the same market. This becomes incredibly efficient and saves LOTS of money. Every city you buy in, you'll need a great ground team, and finding great people is absolutely the single most difficult part of running a good business. Buying in multiple cities destroys any chance for the economy of scale advantage, and it also means you're never going to know the market really well.

Related: Military Members: Yes, You Can Use Your VA Loan More Than Once. Here's How.
Imagine 10 locations. Well, now you have to manage 10 property managers, 10 contractors, 10 insurance agents, etc. That's also 10 deals that won't have any equity for ~8-10 years, and you want to do all this just to avoid saving for a 20% down payment? Crazy. The capital problem is certainly a hard one to fix, but we all have to find solutions in the long run anyway, so it's far better to start now rather than buying a retail home. Few things are worse than paying appraised value for an investment.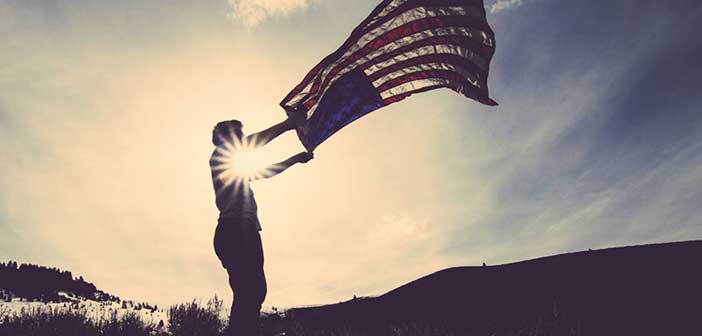 Focus on Finding Great Deals—Period
The real trap of the VA loan for investors is the tendency to build deal strategy around this loan product rather than build an ideal strategy and then go find the ideal financing to fit. Chasing this 0%-down shiny object creates a mess of the whole process because it gets people to focus on this tiny supposed benefit instead of focusing on how to overcome a funding problem.
Everyone has funding troubles and that's the problem you really want to fix, rather than trying to circumvent the obstacle by using the VA loan. If you get a VA loan and have no equity and no cash flow (since you're living in it), how are you going to buy the next one? How are you going to survive economic turmoil? How are you going to get great returns? You're going to trade all that, just to avoid saving for a down payment.
What do you think—is the VA loan useful for new real estate investors?
Weigh in with a comment!