Asking yourself, "What is a VA loan?" If you have served in the military or are currently serving in the military, you may be eligible for a VA loan. VA loans are provided by lenders who participate in the VA loan program, not directly by the Veterans Administration (VA). There are many different lenders participating in the program that allows them to lend money under the VA loans program, including bigger national banks, regional banks, mortgage banks, and mortgage brokers.
VA Loans: How to Apply for a VA Loan
If you are a veteran and are interested in getting a VA loan to buy a house, the first step is to contact a loan officer who works at a lender who can do VA loans. When applying for a VA loan, you will need a certificate of eligibility from the VA, and if needed, your loan officer will be able to help you get your certificate.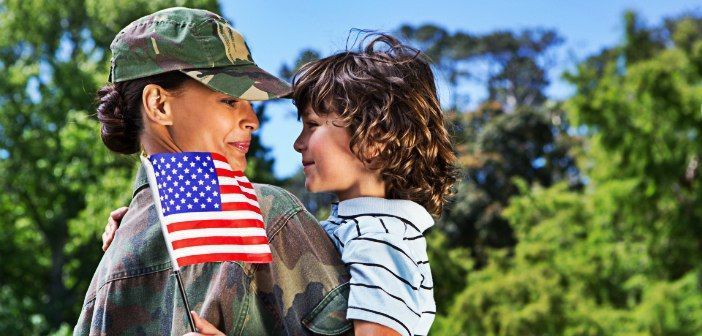 Related: Creative Financing: 5 Outside-the-Box Tools Savvy Investors Use to Build Wealth
VA Loan Benefits: What is a VA Loan and Why Should I Consider One?
Compared with FHA loans, conventional loans and jumbo loans, the VA loan program provides several advantages. Just a few of the advantages of VA loans include:
Up to 100% financing. There is no down payment required for VA loans.
There are fixed rates and adjustable rates available on VA loans.
You can finance the VA funding fee that is required with VA loans.
VA loan closing costs are comparable with other types of loans and may even be slightly lower.
VA loans do not have mortgage insurance — either up-front mortgage insurance or monthly mortgage insurance.
VA loans are assumable.
There is never a prepay penalty on a VA loan.
VA Loan Limits: How Much Can You Borrow With a VA Loan?
VA loans do not impose a maximum amount that may be borrow, but they limit the maximum guaranty amount to $417,000 for 2016. They do have a list of counties where a higher limit may apply. To check if your county is on this list, click here. This is somewhat of a simplified answer, and in order to find out the VA loan limit in your area, it is best to speak to a loan officer who can answer your VA loan limit question for your area.
Related: The Comprehensive Guide for Financing Your Very First Real Estate Deal
VA Refinance: The VA IRRRL
For veterans who currently have a VA loan, the process of doing a VA loan refinance when interest rates are low has been made easy through the VA IRRRL (Interest Rate Reduction Refinance Loan) program. The VA streamline is designed to minimize the amount of paperwork associated with refinancing (thus, the word "streamline") and helps veterans get a lower monthly mortgage payment with minimal hassle.
Still wondering, "What is a VA loan?"
Ask all your loan-related questions — or tell me why you love using VA loans — in the comments section below!