Even if you're only an occasional reader on the BiggerPockets blog, I'm confident that you've at least heard the term "house hacking." If you're familiar with the concept, please skip ahead.
In a nutshell, housing is expensive—it's usually the most significant portion of a budget. House hacking is a strategy to cut down on your housing expenses by purchasing a multifamily property, often a duplex, and living in one unit while renting out the other(s). By using the rent you receive from the other unit(s) to put towards some, if not all, of your mortgage, you're essentially living "rent-free." And by utilizing an FHA loan, you can put down as little as 3.5% to get started. Sounds perfect, right?
Don't get me wrong. House hacking is an awesome strategy that works for a lot of people. But I've decided that it's not the best option for me and my lifestyle. Here's how I reached this conclusion.
Background
I moved to Denver, Colorado for a job here at BiggerPockets in mid-March from Des Moines, Iowa. I had approximately ~4 weeks to find a place to live in Denver, and not knowing much about the city, I decided to rent.
Current Housing Costs
Base Rent: $1,380 (includes pet rent and parking spot)
Utilities: ~$140 for water, electric, and internet. I do not have cable.
Total: $1,520/month
My lease is up early next year, and as a real estate investor, I've certainly been thinking about purchasing a property in Denver either as a house hack or straight investment. The problem? Property is really, really expensive right now. For example, this 2-bed/1-bath 888 sq. foot duplex recently sold for $410,000 after selling for $210,000 in 2005. Here's a triplex that sold for $650,000 after selling for $252,200 in 2012. While it's possible and probable that remodeling could help explain the bump in prices, it's still really expensive, especially compared to what I'm used to investing in back in Des Moines, Iowa.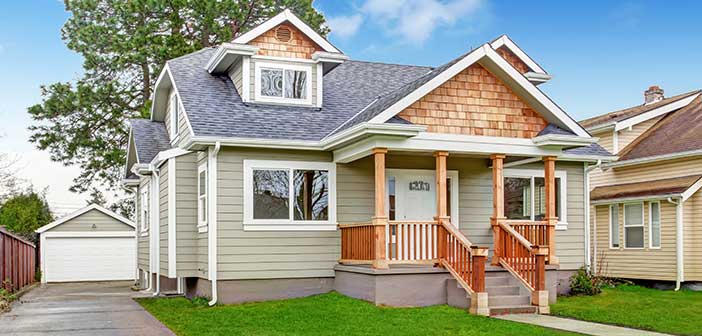 Related: Luxury House Hacking: How to Have Your Cash Flow, Equity Appreciation—and Live for (Almost) Free, Too
House Hacking Costs
One of the considerations for purchasing a house hack is that you have to be willing to live in half of it (it's a stipulation for a FHA loan.) When I started to look for duplexes or triplexes, I couldn't find anything listed for less than $450,000 that met the "I'd live here" criteria. For the sake of simplicity, let's go with a final purchase price of $425,000. (Note: Yes, I know that I could spend more time networking/scouting for a better deal, lower my living standards or be open to other neighborhoods, etc.)
Purchase Price: $425,000
Down Payment: $16,000
Loan Amount: $409,000
Interest Rate: 4.12%
Property Tax: 2.0%
PMI: 0.50%
Insurance: $1,000
Mortgage Payment: $2,985
Now, let's assume that I rent out the other 1-bed/1-bath unit for $1,600. That leaves $1,385 left to cover the remainder of the mortgage, which is essentially what I'm paying before utilities at my apartment.
Option 2
In either scenario, I do not like having to pay $1,300+ for housing. So I thought of another option. I currently have three rental properties in Des Moines, Iowa and wondered if I might be better off just investing in another property there to offset the high cost of living in Denver. Taking a look at the inventory there, I believe I would be able to purchase a single family home (likely a 3-bed/1 or 2-bath) for ~$130,000 that would bring in $1,200/month in rent.
Purchase Price: $130,000
Down Payment: $32,500 (25% down to keep the rates lower)
Loan Amount: $97,500
Interest Rate: 4.2%
Property Tax: 1.5%
No PMI
Insurance: $800.00
Mortgage Payment: $700.00
Renting out the house for $1,200 month, I will have $500 to put towards my $1,380 rent, essentially bringing it down to $880.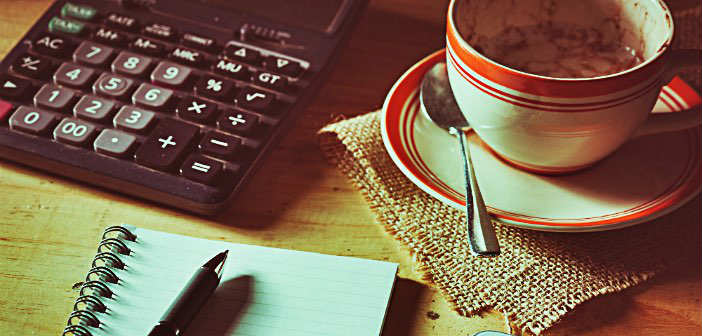 Pros and Cons
I see the major con of renting being that you're just giving your money away to someone else—I never like that feeling. Having lived in a property that I owned since 2010, going back to renting was really hard at first. But there are benefits! I like having a gym and a pool. I like not having to worry about maintenance headaches. I like not feeling tied down to a specific location. I also love the location that I'm in, and as they say in real estate, location is priceless. We're two blocks from Coors Field, we have a grocery store across the street, and I can walk to work almost every day to save money on transportation.

Related: Meet Tim: How One Newbie Investor House Hacked a Duplex With No Prior Experience
Sure, the Des Moines market isn't as sexy as Denver, and maybe it won't appreciate as much. I'm losing the possibility to build equity, but I'm also being much more conservative adding a way smaller amount of debt to my balance sheet. Having a vacancy for a few months and covering a $700 mortgage payment sounds a lot safer to me than possibly having to cover ~$3,000 if both units of the duplex were vacant.
Conclusion
Unless I find a killer deal, I don't believe I'll be investing in a multifamily unit in Denver anytime soon. Instead, I plan to invest in a market I'm more familiar with and where I already have established properties. I'll still use the rental income gained to pay my crazy expensive rent in Denver, so I guess maybe it still could be considered "house hacking." 🙂
We're republishing this article to help out our newer readers.
House hackers and others: I'd love to hear your thoughts on this strategy!
If I'm not considering something that you would, please let me know!