Explore Companies on BiggerPockets
Companies
888-460-4518
● Rates starting at 5.49% for Stated Income Loans, 30-year term.
● Rates starting at 6.99% for Hard Money Loans, 6-36 month term.
● Loan amounts from $100,000 to $15,000,000
● No upfront fees
No income...
Specialization:
Hard Money
We connect capital with opportunity through real estate investment.
Specialization:
Residential
I've just started getting into residential rental property & would like to flip a few houses as well.
Geltmore
Premium
Albuquerque, New Mexico
For over 45 years Geltmore has been developing high class commercial properties in and around New Mexico. Many of the properties we have developed we still own and manage today. While the core Geltmore Team is small, ...
Specializations:
Development
Residential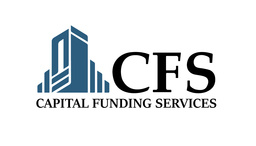 Hard Money, Private Money, Alternative Bank Lending: Fix N Flip, Purchase, Refi-Cash Out, Bridge Loans, Commercial, Residential, Land, Bridge Loans, Short-Term/Long-Term, Foreclosure Bailouts, Bank Rates for Qualified...
Specialization:
Hard Money
APARTMENT REALTY GROUP (ARG) is a leading San Diego commercial real estate brokerage firm focused exclusively on the sale and finance of multifamily investment properties. We are comprised of a seasoned team of multif...
Alta Capital Group is a leading hard money lender and trust deed investment firm dedicated to providing real estate investors with the capital they need to keep their deals moving forward. Over the last 10 years, Alta...
Specialization:
Hard Money
I am using this new software and you can use it to schedule a time to connect.
https://ScheduleWithLesleyResnick.as.me/
Evaluate Jacksonville for yourself, then we should chat.
I am an Investor focused RE agent in ...
Specialization:
Residential
We're a hard money lender for all types of investments – everything from quick fix-and-flips to long-term buy-and-holds. Whatever you want your investment portfolio to look like, we can help you fund it quickly and ea...
Easy Street Capital is a relationship lender with loan programs for every borrower. Regardless of experience or credit we are able to finance your next investment.
Whether you are buying a property to fix up, buildin...
Specialization:
Hard Money
Create a BiggerPockets Company Profile
Drive new leads for your business with a BiggerPockets company profile!