BRRRR - $100K Check in 2 years! Panama City, Fl.
Hello all!
I purchased a 7 unit property across the street from St. Andrews Bay and within a short bike ride to downtown St. Andrews. The property consists of 3 duplexes and one SFH on roughly 1/3 of an acre.
I found the property using the MLS however it was listed as a Single Family Home with 8 bedrooms and 7 baths. It only had ONE picture of the exterior of the SFH on the listing.
Only photo from the listing:
As much as I hate when listings only have one photo, I found it is a good way to find listings others will pass over due to the inconvenience of having to do a drive by. When I did a drive by, I identified this total WRECK of an apartment complex was parked right behind 3 beautiful bay front homes worth around $1M each. There was a boat launch and a county park 100ft away from the entrance, and the property had alley access.
View from front of property.
View from driveway to the bay. Boat launch and Park are on other side of the bridge.
All buildings had new metal roofs, updated electrical boxes, and the main sewage lines had been recently changed from cast iron to PVC from the street to the foundations.
This place was an absolute disaster. There was every flavor of low life you could imagine burrowing inside. I had a meth head in Unit 1. Unit 2 had someone who slept/ate in absolute filth, attracting an unbearable amount of roaches and rats. Unit 3 had a hoarder who peddled used bike parts and dumpster dove electronics from his back yard. The tenants in Unit 4 were dealing drugs to the tenant in Unit 1. Unit 5 was vacant with no appliances and a leaking shower. Unit 6 was a very long term tenant who had accumulated 14 stray cats in which 3 were pregnant. Finally, unit 7 was the previous owners son who had just signed a lease for around $200 below market value before putting it up for sale.
Hoarders with trash piled up ft around the outside of the units:
Backside of units 3 (left) where another hoarder lived:
Kitchen AFTER I cleaned the place up. It was SOO disgusting:
Every window unit looked like this:
Oh god.
**** I had a bunch of photos that would have painted a great picture of the condition of this place, however i lost them with my old phone ****
Asking price was $227,000. I purchased the fixer upper for $200,000 in 2015, on a commercial loan with $50K (25%) down and a 15 year APR of 4.5%. Each of the 7 units rented for $500 p/month. My plan was to gentrify the entire complex over a 2 year period. On the day I closed, I was handed one key and told the tenants in units 2 and 4 had bailed without paying rent. That was $1,000 I was supposed to receive at closing but honestly I was relieved the tenants were gone.
I am pretty handy and had the necessary tools to get started with renovations myself. I began with the vacant units, completely gutting them and starting fresh. I acquired some free help here and there from friends which quickly expired. The first unit was complete after two months of after hours work and $2,500 in materials. I quickly rented it for $625. Boom! - $125 rental increase - NO BIG DEAL!
As leases would expire, I renovated vacant units. I feared my inherited tenants would vandalize my hard work, however I was more than respectful to them and they understood my plans for fixing the place up. Some of them weren't happy of course, but I did not have any trouble getting them to leave. Eventually the previous owners son's lease ran out. It was the only unit that was recently renovated and I quickly rented it for $750 p/month. Again....Boom - $250 rent pop!
I realized the need to hire help to work when I was not there, as well as increase my budget for materials in order to make the units attractive to my target tenants. I began doing floor to ceiling tiled showers, wood like tile floors throughout, brand new kitchen cabinetry, nice laminate countertops, and installing laundry hookups. My expenses went from $2,500 to $5,000 per unit including labor however work was being completed while I was not there. My handyman was very slow moving as he was in poor health and much older. He did solid work for really cheap, however it came at the price of time waisted. After he completed two units in 4 months (the same pace I was completing them on top of a full time job) I decided to let him go and hire someone else.
With the majority of the inherited tenants gone, the place began to look/feel much cleaner however the outside was not on par with the inside. I decided to have all of the units exteriors painted, dead trees and low lying limbs trimmed, gravel laid, and rail road ties placed to designate parking areas. Once this was complete, the place looked amazing and I began receiving $750 p/month in rent for the higher end renovations and $675 for the first unit I renovated. Badda boom!
Exteriors after paint:
After two years, I had finally cleared the place of all previous tenants. The last to go was the cat lady who I attempted to work with. I began trapping the stray cats and bringing them to the "no-kill" shelter however she began releasing the cats from the traps and continued to feed them. They were having litter after litter of kittens and it brought on a flea infestation in which my new tenants were NOT happy about. After the cats were released, they would not enter the trap again so eventually I began catching things I did not want.
I found a kitten trapped in a sewage stack that had been broken loose by the lawn guys. It was super great having to dig up and cut lines to save this cat. Push came to shove and eventually I terminated her lease after 18 years of living in that unit. Needless to say it was absolutely disgusting and smelt like it was built from petrified cat urine.
Pipe where the cat got into:
Picture of me and the kitten I pulled out of the sewage drain. I named her Sewy
The place is now operating at full occupancy with an average rent of $750 per unit. I found an absolutely amazing manager who I teamed up with for short term renting two of the higher end units. Those units brought in $2,800 each in the month of July. After all expenses the profit was $1500 per unit. I will be converting more units into short term rentals (AIR BNB) after I see how they perform throughout the winter months.
The higher end units we rent nightly: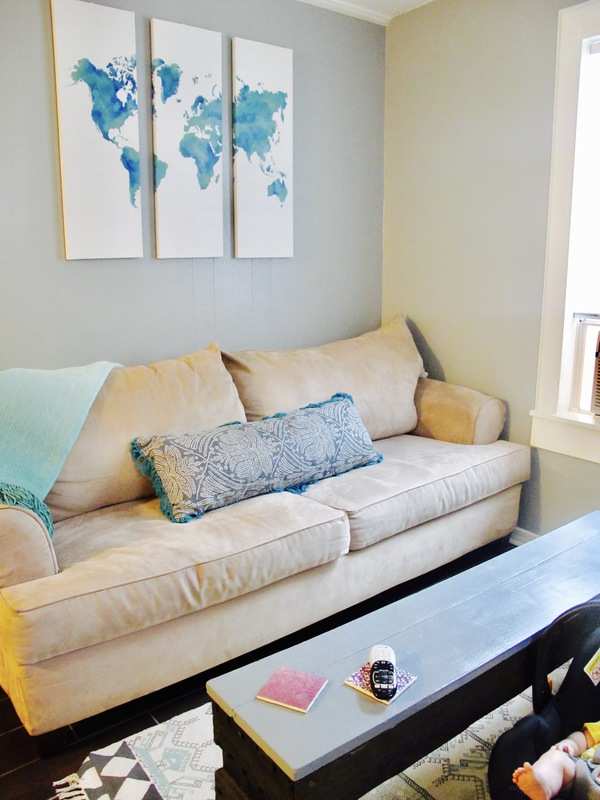 My down payment was $50,000 leaving me with a $150,000 mortgage. I spent another $50,000 on renovations and a whole lot of my time. The apartment complex appraised at $340,000 and I refinanced for $240,000 with a $100,000 cash out!!! My mortgage went up $300 per month to $1,500 and after utilities my expenses are right at $2,300. Gross income is $5,250, leaving me with a $2,950 monthly cashflow.
Refinanced 2017 (on my Birthday)
2021 UPDATE: This property is now worth upwards of $450,000. Rents have increased $50 p/unit each year. I continue to receive great short term rental income ($1200 - $1800 p/month avg) from the ones I rent nightly, even during a pandemic. I now live in California and my amazing property manager got my property through a hurricane and has eased any concerns I have during two military deployments. Shout out to Nicole Lane with PCBNB and Five Bridges Real Estate.
Lessons learned:
1. inherited tenants are the worst, however having them around kept the mortgage paid while I renovated vacant units
2. doing the work yourself can save you money, however it is at the expense of your time and happiness. I would have rather had the capitol for renovation from the start. This was not the case, however It could have seriously reduced the amount it took to complete the project.
3. Hire dependable help. I was taken by a contractor for $800 - which discouraged me to hire help at all. Once I got over it, I hired someone with great reviews and was very pleased.
4. If you are a "do it yourself" kind of person, hire a manager to take care of the administrative burden to free up your time for renovations. Many times, I would be working on a renovation and would have to stop what I was doing to show a unit to prospective tenants, answer calls, take work orders ect. Once I hired my manager, all of those burdens went away and I could focus on construction.
5. If your using the MLS to find properties, set up a search for SFHs with 5+ bedrooms. You can immediately tell by the pictures if a house is a big fancy 5 bedroom home, or if it is a Multi family listed as a SFH. They are out there.
6. It is difficult to change the culture of an apartment community before changing its curb appeal, especially when targeting a higher class tenant. If I could do it over, I would start with exterior paint and lawn care. This way, I could get maximum rents for each unit with a renovated interior.
Hope you guys enjoy!
Let me know your thoughts or shared experiences.
---